The Cleveland Browns Are Cutting Johnny Manziel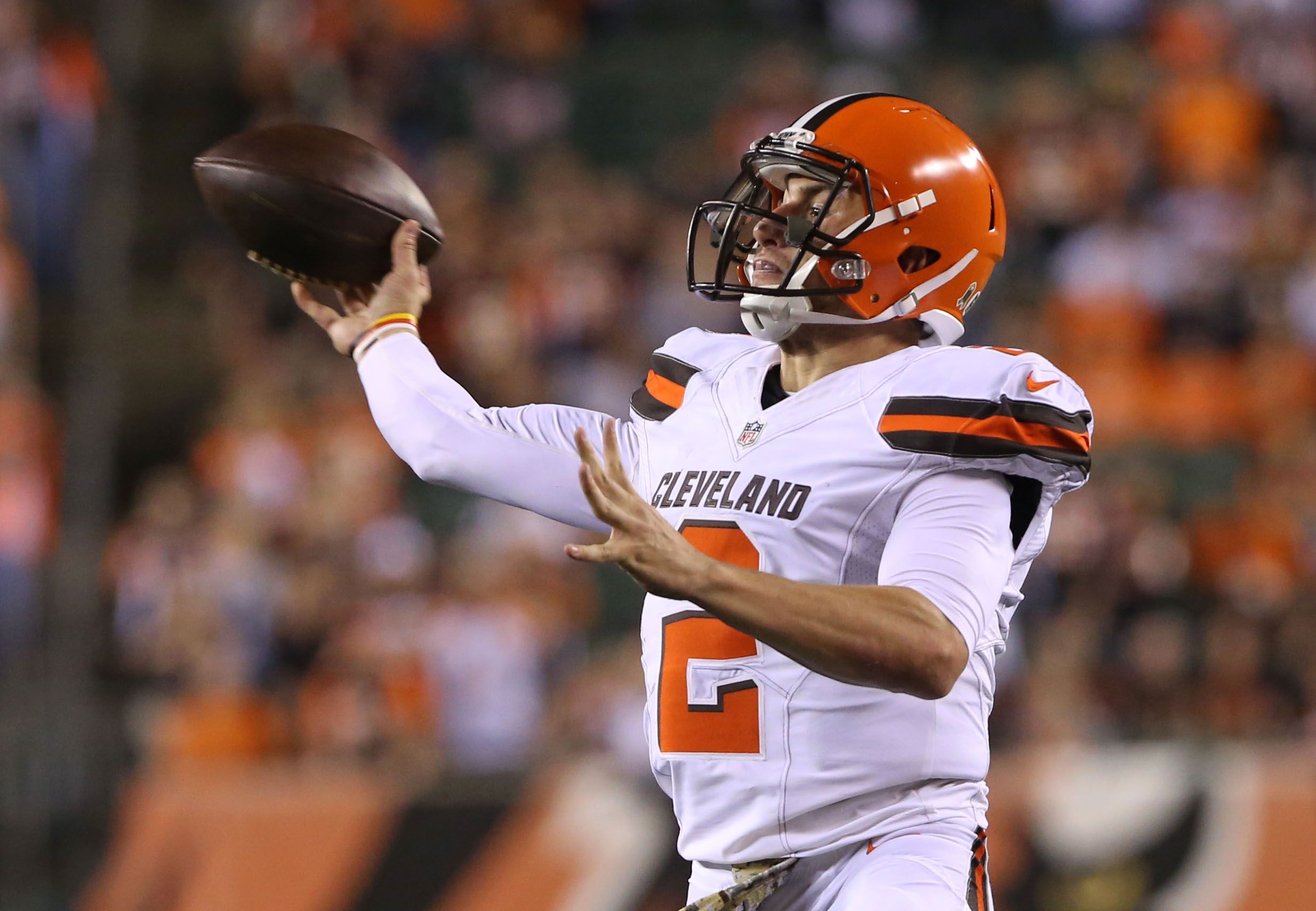 Johnny Manziel's disastrous tenure with the Cleveland Browns will officially come to an end once the new league year begins on March 9. According to multiple reports, the beleaguered franchise will enter the 2016-2017 season without their 2014 first-round draft pick, who was never able to put the pieces together—on or off the field—during his time in Cleveland.
The news comes as no surprise to anyone who has been following Manziel and Browns for the past two years. Not only did Manziel fail to establish himself as a viable starting quarterback, his tenure with the team has been marred by various indiscretions, including a stint in rehab. The latest incident occurred just this weekend when police questioned Manziel over an altercation with an ex-girlfriend. On Tuesday, the Browns released a statement regarding Manziel, presumably in response to the recent investigation.
We've been clear about expectations for our players on and off the field. Johnny's continual involvement in incidents that run counter to those expectations undermines the hard work of his teammates and the reputation of our organization. His status with our team will be addressed when permitted by league rules. We will have no further comment at this time.
We now know that the Browns' statement hints that they were looking to cut Manziel on the first day of the new football year. With Manziel and his reputation out of the picture, the Browns make a fresh start at the quarterback position, possibly with either California's Jared Goff or Memphis's Paxton Lynch, two highly touted signal callers the team could draft with the second overall pick in the draft. As for Manziel? The Dallas Cowboys are in need of a backup quarterback, and Jerry Jones's infatuation with Johnny Football has been well documented. But whether Manziel can stay out of trouble until the Cowboys could potentially sign him is anyone's guess.