Donald Trump Is the 'Political Sex Pistol,' Suggests Johnny Rotten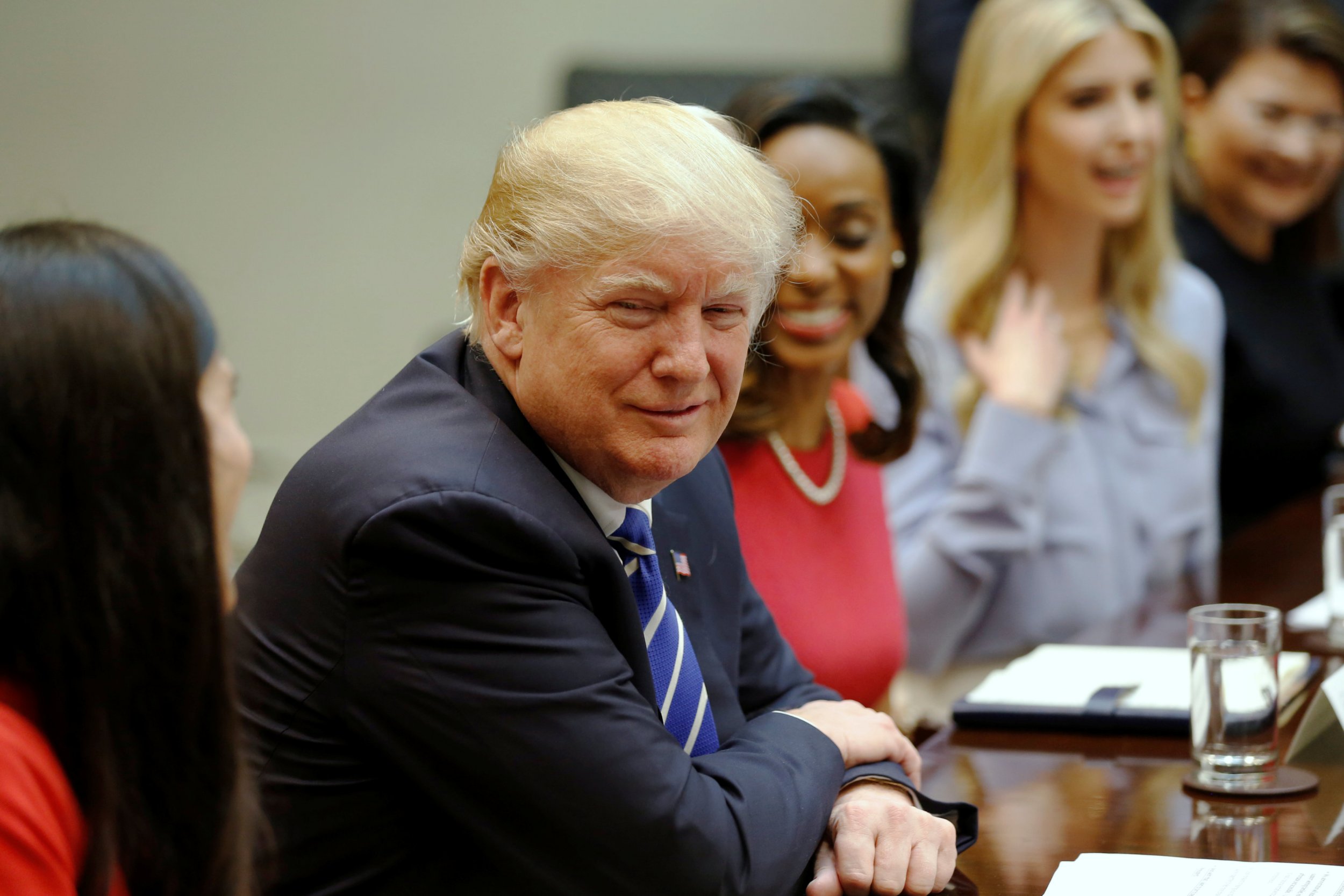 John Lydon, who as Johnny Rotten in the seminal 1970s British punk band the Sex Pistols was at forefront of the anti-establishment, has come to the defense of President Donald Trump, suggesting that "in a way" he is "the political sex pistol."
Promoting a new book, Lydon, who became a naturalized United States citizen in 2013, was appearing on British television show Good Morning Britain Monday when he dubbed Trump a "complicated fellow." He added that attacks on the Republican calling him racist were part of a left-wing smear campaign.
"As one journalist once said to me, 'Is he the political sex pistol?' In a way," he said. "What I dislike [is] the left-wing media in America are trying to smear the bloke as a racist and that's completely not true. There's many, many problems with him as a human being, but he's not that. And there just might be a chance that something good will come out of that situation because he terrifies politicians and this is joy to behold for me.
"Dare I say, a possible friend."
Despite his defense of Trump, Lydon has previously voiced his dismay with the Republican Party in general, suggesting earlier this month it was a "crazy loony monster" during an interview with Conan O'Brien. He has said he became an American in large part due to the policies of Trump's predecessor, President Barack Obama.
"America has the potential to be a nation that actually cares for its afflicted and wounded and ill and disenfranchised," he told Vice in 2015. "That's what Obamacare has brought into the agenda. So it was Obama that changed my mind. No matter how insanely the Republicans yak on about it, I don't see how they can take that back. And you know what? I can vote now."
In the same interview as he praised Trump this week, he also stood up for the president's chief ally in the United Kingdom, Nigel Farage, and the vote for Britain to leave the European Union for which Farage successfully campaigned.
"Where do I stand on Brexit? Well, here it goes: the working class have spoken and I'm one of them and I'm with them," he said.