During a television appearance on Sunday night, Dr. Marty Makary of Johns Hopkins Hospital claimed the Centers for Disease Control and Prevention (CDC) "sits on a lot of data." He also suggested the reason why the health organization holds back information is to better support their agenda.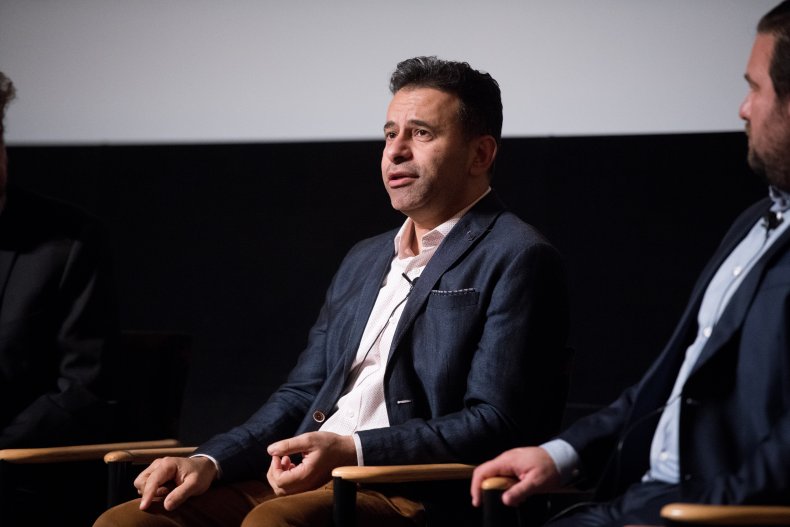 Along with being a healthy policy expert and surgeon, Makary is a Fox News contributor. It was on that network where he made the comments regarding the CDC not being forthcoming about its information. The claim came during the Sunday edition of the Fox News program The Next Revolution With Steve Hilton.
While discussing the effects of COVID-19 on youth, Makary said, "The headlines that were not broadcast by the CDC, and the media did not cover, was that no child in that entire study died of COVID, number one."
"And number two, the hospitalization rate was lower for COVID than it was of influenza. The CDC sits on a lot of data," he continued. "And by the way, why are we getting this data from February now in June, again, with the heart-swelling complications of over 300 kids? They had that data now for three weeks; they announced it last Wednesday. They're having their emergency meeting about a week and half later."
His comments were made in reference to the CDC declaring an advisory panel will convene an emergency meeting on Friday to discuss reports of heart inflammation in adolescents who received the COVID-19 vaccine.
The CDC said 226 confirmed cases of a heart-swelling condition, called myocarditis, have been reported in people under 30 who got the Pfizer or Moderna vaccines.
Makary also said to host Steve Hilton on Sunday, "They [the CDC] sit on a lot of data, and they don't give the key data that tells us which kids are dying of COVID. If we had that data, we could target our strategy. It turns out that there's probably only been one child in the United States who has ever died of COVID, who was healthy, that is didn't have a comorbid condition."
"And we got the data on Friday on suicide rates—up 50 percent earlier this year in February among teenage girls," Makary continued. "We know why! We know why! Why are we getting February data now when it's not actionable? We should've got it in February."
Hilton agreed with Makary. He added that "instead of giving us the advice and the facts, they [the CDC] create the story of a troubling rise in teenage hospitalizations in order to push that agenda of get your kids vaccinated."
Hilton also stated, "They don't trust us with the truth, it's no wonder people are so suspicious."
Makary replied the CDC and medical leadership in the U.S. fails people by "ignoring natural immunity, so they've been quiet when schools and colleges are issuing these vaccine mandates, doing the insanity of insisting on a vaccine to immunize those already immune."
While saying he is in favor of vaccines, Makary spoke out about a "fanaticism" that's being pushed, in his eyes, regarding vaccinations. He also said instead of the media and medical community stoking fears about the Delta variant, more data should instead be released about it.
This doesn't mark the first time Makary has criticized the CDC. In May, he spoke with Fox News host Martha MacCallum about the CDC announcing new recommendations in regard to loosening mask mandates for fully-vaccinated people. In addition to calling the announcement "rushed," he also said we're currently seeing "the most political CDC in history."
Newsweek contacted Dr. Makary for further comment but did not hear back in time for publication.
Newsweek, in partnership with NewsGuard, is dedicated to providing accurate and verifiable vaccine and health information. With NewsGuard's HealthGuard browser extension, users can verify if a website is a trustworthy source of health information. Visit the Newsweek VaxFacts website to learn more and to download the HealthGuard browser extension.