Information revealed through the release of thousands of pages of documents from the manufacturer Johnson & Johnson purportedly shows that the company knowingly sold baby powder, or talc, that was contaminated with asbestos but didn't warn consumers, Reuters reported Friday.
The documents included memos and reports from within the company that were shared with the lawyers representing the plaintiffs who claimed that the powder caused cancer, according to Reuters.
The documents Reuters got ahold of showed that scientists working at Johnson & Johnson or with outside labs found that there was sometimes a small amount of asbestos or used language typically used to explain the contaminant. The contaminations were confirmed in the documents from 1971 until the early 2000s.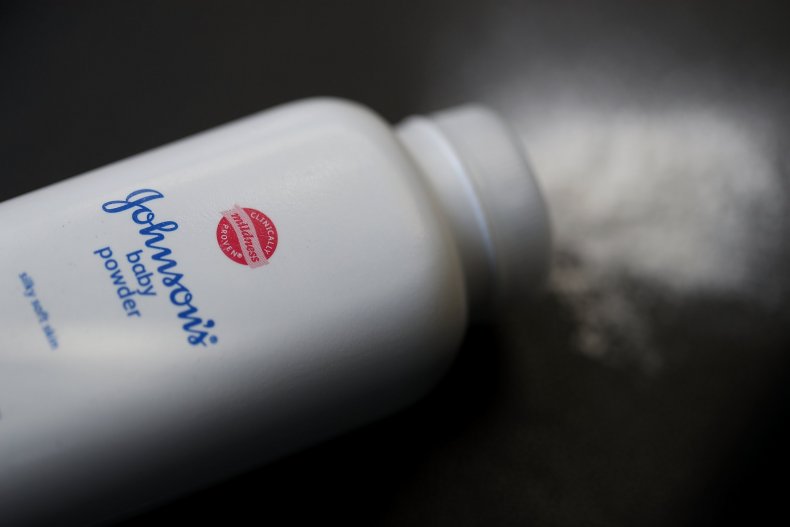 The report stated that Johnson & Johnson had been sued by thousands of people, including many women, who claimed the powder was dangerous to their health and that the company didn't notify consumers. Earlier this year, the company was ordered to pay billions to 22 women who alleged that the company's products containing talc also contained asbestos and caused their cancer. Johnson & Johnson said it would appeal the verdict, Reuters reported. Thousands more cases against the company are still pending.
Talc is the main ingredient in Johnson's Baby Powder. The Johnson & Johnson website lists five important safety facts about talc and says, "Talc does not cause cancer." Per the company's website, "Following decades of studies conducted by medical experts across the globe, it has been demonstrated through science, research and clinical evidence that few ingredients have the same performance, mildness and safety profile as cosmetic talc."
Reuters said that while working on the story it contacted Johnson & Johnson, and though the company said it would make an expert available to Reuters, it did not. The company did respond to the story once it was out, however.
In a statement, the company said, "The Reuters article is one-sided, false and inflammatory. Simply put, the Reuters story is an absurd conspiracy theory, in that it apparently has spanned over 40 years, orchestrated among generations of global regulators, the world's foremost scientists and universities, leading independent labs, and J&J employees themselves." The statement continues to lay out "three key areas," of the Reuters story that Johnson & Johnson says are wrong, and says, "Johnson & Johnson's baby powder is safe and asbestos-free."
The company's shares took a dive Friday following the release of the story from Reuters.
The Reuters report and the documents it refers to are available online here.
This story has been updated with a statement from Johnson & Johnson.