Is Johnson and Johnson Vaccine Safe? Blood Clot Risk Is Less Than 1 in a Million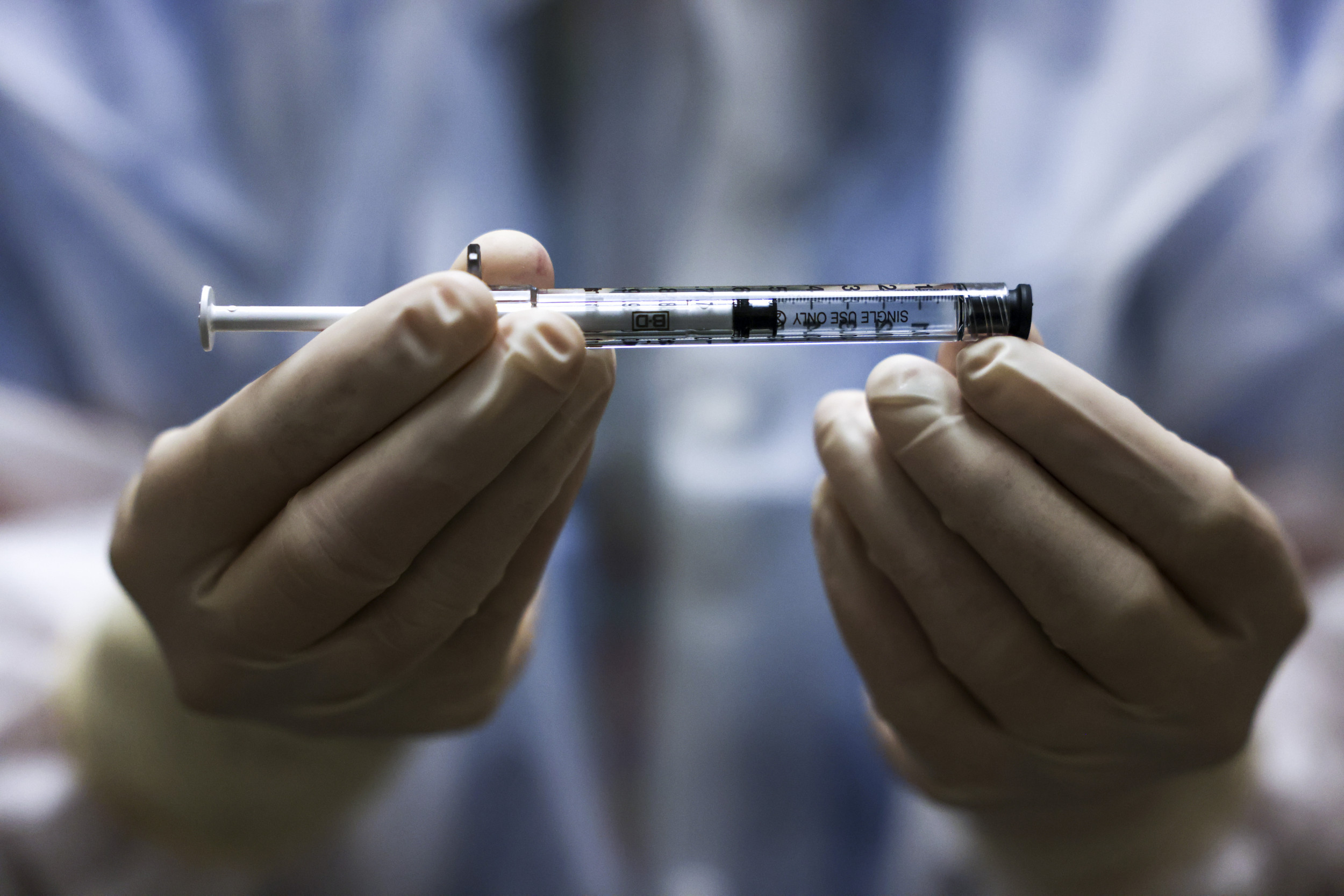 The incidence of a rare type of blood clot occurring in Johnson and Johnson vaccine patients is currently less than one in a million, according to figures in a U.S. Centers for Disease Control and Prevention (CDC) and Food and Drug Administration (FDA) statement.
It follows news that federal health agencies are calling for the J&J vaccine rollout in the U.S. to be paused after six women fell ill with cerebral venous sinus thrombosis, or CVST—a clot in the veins which drain blood from the brain.
The six cases have been identified so far out of more than 6.8 million doses of the J&J vaccine administered across the country.
Dr Peter Marks, director of the FDA's Center for Biologics Evaluation and Research, has said in a statement that the agency is recommending a rollout pause "out of an abundance of caution."
A CDC/FDA statement, issued Tuesday morning, reads: "Right now, these adverse events appear to be extremely rare. COVID-19 vaccine safety is a top priority for the federal government, and we take all reports of health problems following COVID-19 vaccination very seriously."
Dr Peter English, former editor of Vaccines in Practice magazine and immediate past chair of the British Medical Association Public Health Medicine Committee, said: "The fact that such a small possible risk has been identified is very reassuring – it shows that pharmacovigilance systems are working.
"The regulators will be trying to estimate how many such cases would have been expected by chance, and thus what the risk, if any of vaccination would be.
"Even if all of the cases were caused by the vaccine, the risk of less than one in a million would have to be set against the benefits of protection from Covid-19 disease; a disease which, in itself, causes clotting in many cases."
Ian Douglas, Professor of Pharmacoepidemiology, London School of Hygiene & Tropical Medicine, said: "It's vital to stress all indications are that this is incredibly rare, in this instance around a 1 in a million chance based on what we know to date about the J&J vaccine. To put this into perspective, it's similar to the chance of being struck by lightning in any given year in the UK."
The CDC and FDA said all six of the clotting cases had been reported in women between the ages of 18 and 48. Of these patients, one died and another has been hospitalized in critical condition, the New York Times reported.
The CDC is due to hold a meeting of the Advisory Committee on Immunization Practices on Wednesday to discuss the significance of the cases.
Meanwhile, people who have had the J&J vaccine and develop severe headache, abdominal pain, leg pain, or shortness of breath within three weeks after vaccination should contact their health care provider, the agency added.
Correction 13/04/2021 10:36 a.m. EDT: This article has been updated to correct the headline, which previously read 'Is Johnson and Johnson Vaccine Safe? Blood Clot Risk Is More Than 1 in a Million.'
This article has also been updated to include a quote from Dr Peter English, Prof. Ian Douglas and more information from the CDC/FDA release.