Exclusive: Former Mugabe Ally Joice Mujuru on Her Plan to Unseat the President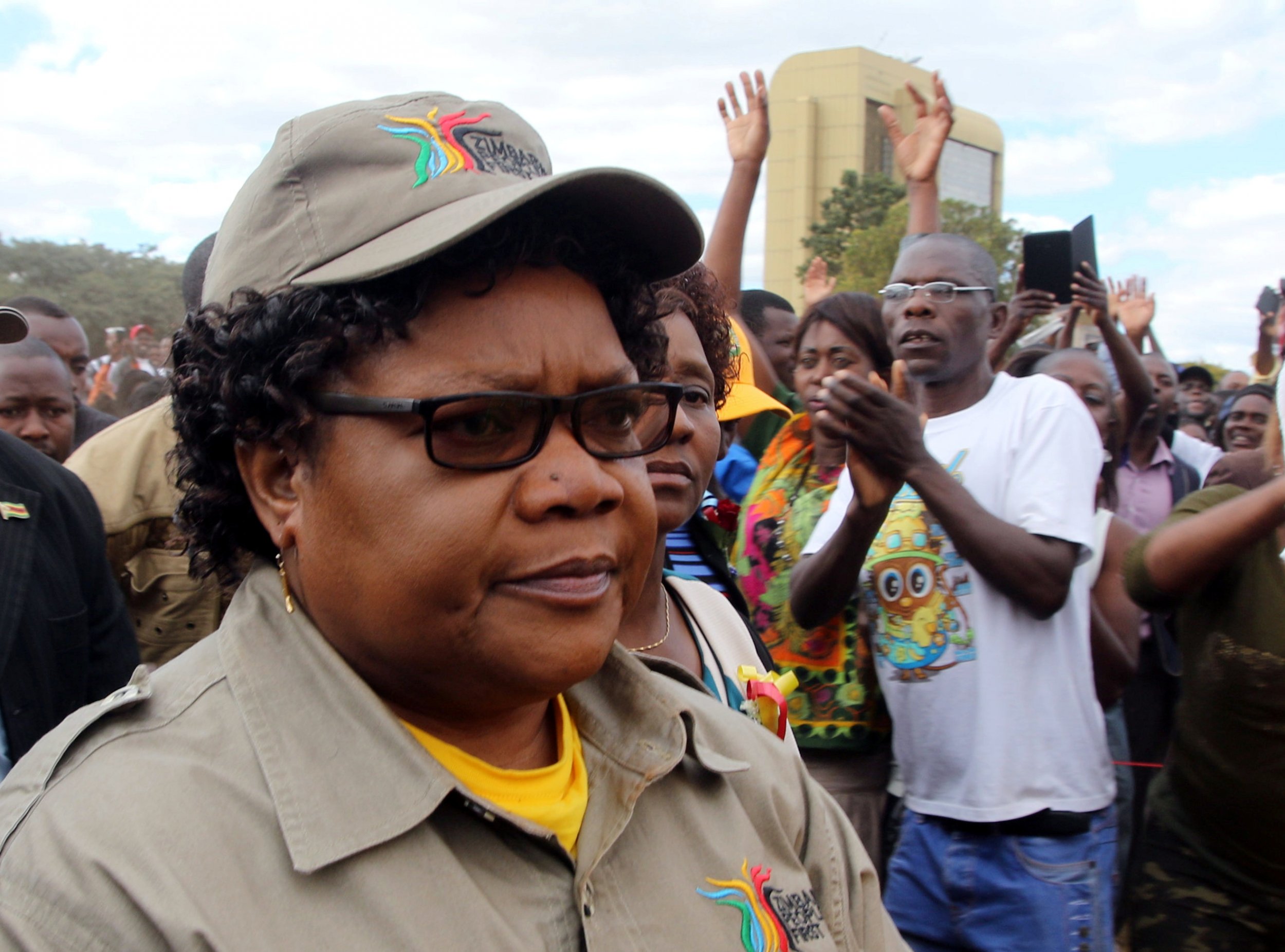 The former vice president of Zimbabwe, Joice Mujuru, says she is open to forming an opposition coalition to unseat longtime President Robert Mugabe in the country's 2018 elections—including with the Harare pastor who led a mass social media protest against Mugabe in 2016.
In an interview with Newsweek, Mujuru—who was Mugabe's right-hand woman until she was ejected from the ruling ZANU-PF party in 2014—says she would be open to working with pastor Evan Mawarire, whose anti-government social media campaign under the hashtag #ThisFlag mobilized thousands of Zimbabweans to protest against Mugabe in 2016.
Mugabe, 93, is the world's oldest-serving, non-royal head of state. In power since Zimbabwe's independence in 1980, Mugabe has previously indicated that he would only leave office when he dies.
The Southern African country has stagnated under Mugabe's rule over the past several years. Controversial policies, including land seizures from white farmers and mandating businesses to be majority owned by black Zimbabweans, have contributed to a failing economy.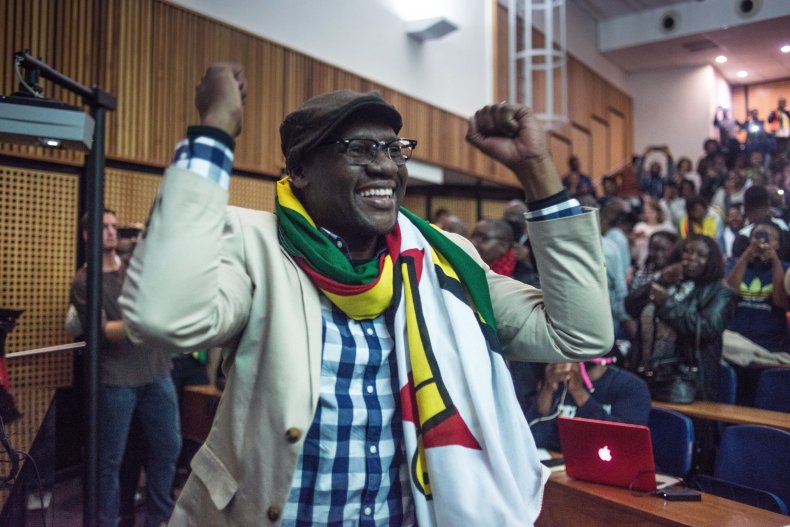 Zimbabwe is holding a general election in 2018, with Mugabe set to run for another five-year term. Mujuru says she is currently in talks with other opposition parties—including the Movement for Democratic Change of former Zimbabwean Prime Minister Morgan Tsvangirai—about working together to depose the president.
"Right now those are the issues that we are discussing… we have a lot that we have put on the table," Mujuru, 61, tells Newsweek . "We have a memorandum of understanding roadmap that we are planning to sign very soon."
Mawarire, a pastor based in the capital Harare, shot to prominence in April 2016 after posting a video lamenting the current state of Zimbabwe's economy while draped in the national flag. Following Mawarire's video, the hashtag #ThisFlag became a touchstone for anti-government sentiment in Zimbabwe. The pastor also organized a national stay-at-home strike in July 2016.
Mawarire's growing popularity has led to calls by citizens for him to run for the presidency in 2018. Mawarire has not declared himself a candidate, but in a June 2016 interview he told Newsweek that his movement aimed to bring about political change. He has recently indicated he would be willing to run "if the need arises."
According to Mujuru, it will be difficult for Mawarire to make any impact in the election without a political party behind him. "Mawarire's network is not all over the country. He is just capturing those who are on social media, and that's not the rest of Zimbabwe," she says. But Mujuru says she would be open to collaboration. "I've no problem. He's a democrat, we are all working for the same results, so he's part of the group. He's part of us," says Mujuru. Only 16.4 out of 100 Zimbabweans are regular internet users, according to the World Bank.
Newsweek attempted to contact Mawarire for comment, but received no immediate reply.
Mujuru fought in Zimbabwe's war for independence and was a government minister for ZANU-PF for more than 30 years. She became vice president in 2004 and was a close ally of Mugabe's, previously describing herself as his "daughter."
But Mujuru fell out of favor with the president in late 2014 after Mugabe's wife, Grace, accused her of plotting to overthrow her husband. Mugabe expelled her from ZANU-PF in December 2014, accusing her of leading a "treacherous cabal" within the party. But Mujuru denied the accusations and said her loyalty to Mugabe was "unquestionable."
In 2016, Mujuru launched her own political party, Zimbabwe People First, to rival ZANU-PF. But internal squabbles in recent months have led Mujuru to rebrand the party as the National People's Party and abandon some original members of Zimbabwe People First.
Despite her long history with ZANU-PF, Mujuru says she is not simply offering a "rehashed version" of ZANU-PF politics.
"The Zimbabwean people have known me for a long time, from the days when I was the youngest minister. They know exactly how I've been relating to issues that affect their daily lives," she says. "They are seeing that it's now my time, it's now my chance. Because before, I've been subservient to lots of leaderships. But now that I will be the leader in my own right, surely… they think something better will come out of it.