Africa's Donald Trump? U.S. President Isn't the only Political Outsider to Hit the Big Time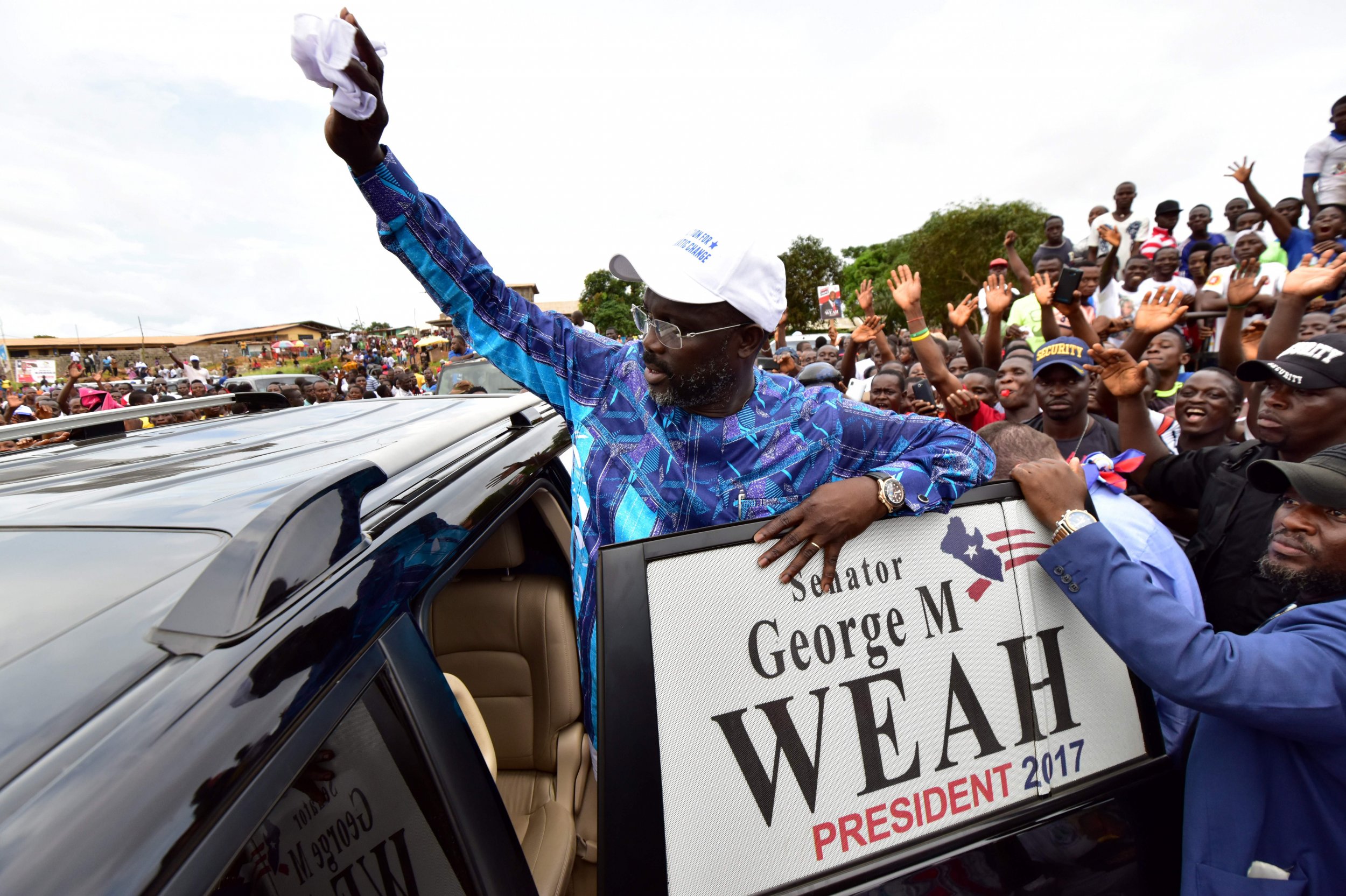 After the victories of Donald Trump, Emmanuel Macron and Rodrigo Duterte, another political outsider has risen to claim a major election victory—this time in Africa. Liberians beset by decades of strongmen leaders, conflict and poverty have chosen former footballer George Weah as their next president.
Results showed that he had defeated Joseph Boakai, Liberia's sitting vice president, and two former warlords to take victory in what will be the country's first democratic transition in over seven decades. Weah, 51, had secured around 61.5 percent of votes with almost all of the votes counted.
"It is time for the new breed of leaders to take the stage," he told a rally recently, in a nod to the wave of outsider political figures capturing the popular imagination with their anti-elite rhetoric.
"They had 12 years of leadership that you gave them, but they did not improve your conditions," he said, in reference to the leadership of Ellen Johnson-Sirleaf, Africa's first-ever elected female leader. "My record as a proven patriot and an achiever is there for all of you to see."
Weah was a former soccer player for a slew of elite teams including Monaco, Paris Saint-Germain, Chelsea, Manchester City and Milan. He is Africa's most decorated player after winning the FIFA World Player of the Year award and the Ballon D'Or in 1995, the only player to do so.
Weah was born and raised in the slums of the Liberian capital of Monrovia, beginning his soccer career in his home country before moving to France where his exploits started to garner attention among Europe's elite clubs.
After his retirement from soccer, he threw his hat into politics, attempting to run for the presidency in 2005, eventually becoming a senator in 2015. His election was not without bumps, either. He failed to win the first round of voting as he did not secure more than half of the total vote. This led to a run-off with Boakai.
Now the country that's faced the double blight of the Ebola virus and a civil war that ended in 2003, will rest its hopes on a sportsman who still serves as the country's biggest cultural export.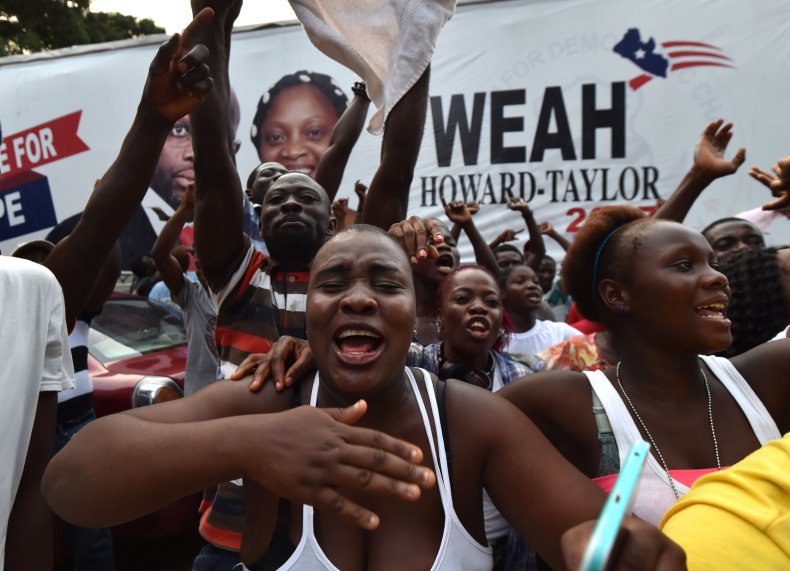 Like Trump, Weah does not have a long history of public service, but he will be tasked with solving the country's most crippling problems, such as the high levels of unemployment, a dysfunctional healthcare system and allegations of corruption leveled at the previous administration.
He has been chided by the elite in Liberia for a dearth of experience, and even his education. But as with Trump, Duterte and other populist, outsider candidates, Weah's personality and his anti-elite message have resonated with the country's poor, and those who shared the very same Monrovia slums with him.
Boosting jobs, improving infrastructure and building new schools will be an entirely different task to taking on Europe's top defenders, but for the man who once kicked a ball around the dusty fields of the ghettos in his home country, leading his country will be the greatest accolade of them all.