Joint Law Enforcement Crackdown in "Devil's Highway" Results In 38 Arrests for Opioids in Massachusetts
A 10-week crackdown by central Massachusetts police resulted in the arrest of 38 individuals for drug distribution—mainly for opioids such as fentanyl and heroin, according to MassLive.
The arrests were the result of multiple sweeps by Massachusetts law enforcement in Lawrence after weeks of surveillance and investigation were conducted. The arrested range in age from 18 to 51, and are from Massachusetts towns Haverhill, Lawrence and Methuen, as well as the Dominican Republic.
The pathway of trafficking the drugs out of Lawrence, which runs from the small town in Massachusetts through multiple towns northward, ending at the New Hampshire border, has been nicknamed "the Devil's Highway" by law enforcement. The police crackdown, which encompassed 40 to 60 forces from multiple Massachusetts and New Hampshire towns and included FBI assistance, was referred to as "Operation Devil's Highway" in a statement.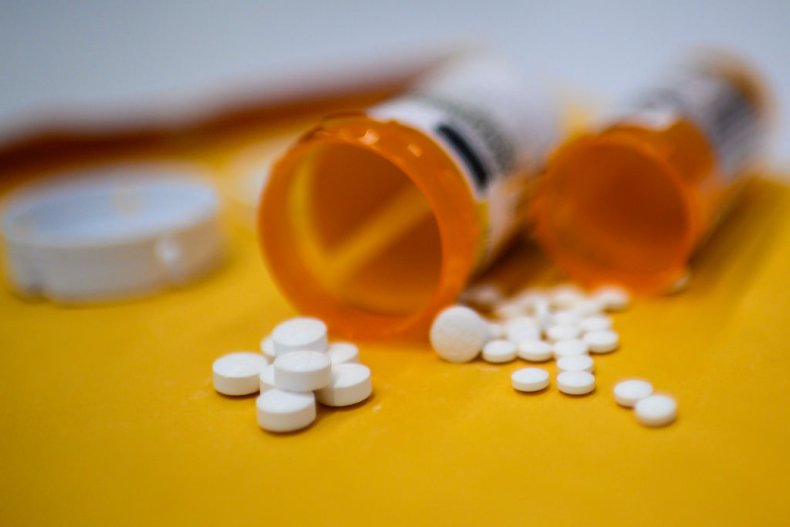 In addition to the 38 arrests made for distribution, at least 12 others face federal drug charges, according to Christina DiLorio-Sterling, spokeswoman for U.S. Attorney Andrew Lelling. All but two of the 38 were charged with with crimes related to fentanyl distribution.
"Operation Devil's Highway was tremendously successful in targeting street-level drug trafficking in Lawrence, which is a hub of illegal drug distribution for all of New England," Lelling said. "This kind of operation can only succeed with the full commitment of federal, state and local law enforcement agencies, coupled with realistic planning to target the most prolific drug distributors. This will not be the last time we target drug dealers in Lawrence or their customers from points north."
In addition to the arrests, the operation also seized five kilograms (11 pounds) of heroin, 14 kilograms (30.8 pounds) of fentanyl, 29 kilograms (63 pounds) of cocaine, four guns and body armor.
Massachusetts Opioid overdose deaths are down by 11 percent this year so far as of August, according to WBRU radio and a state public health study. This has been credited to more thorough distribution of the anti-overdose drug Narcan. But fentanyl use continues to be a problem, being the offending drug in 92 percent of all fatal opioid overdoses.
"While we're encouraged by the decrease in opioid-related overdose, fentanyl is certainly making our job more difficult," said Massachusetts Public Health Commissioner Monica Bharel in August.
Young men, aged 25 to 34, continue to be among the highest risk groups, accounting for 24 percent of 911 overdose calls statewide in the first three months of this year.
Cocaine was present in 39 percent of opioid-related overdose deaths, amphetamines in 8 percent and benzodiazepines were in 41 percent.
Meanwhile, shame and stigmatization have been blamed for addicts avoiding treatment.