New 'Joker' Origin Movie Is Oh So Serious
Joaquin Phoenix is tapping into dark territory in the first trailer for DC's Joker standalone film.
The Joker trailer debuted at CinemaCon during the Warner Bros. panel on Tuesday. Exclusive footage for upcoming Warner Bros. films like Shazam!, Detective Pikachu, Shaft, Godzilla: King of the Monster, Wonder Woman 1984 and It: Chapter Two was unveiled. Yet the main attraction appeared to be Joker as social media lit up with enthusiasm over the DC villain's origin story.
Directed by Todd Phillips (The Hangover and Old School), Joker follows failed stand-up comedian Arthur Fleck (Phoenix) as he's driven to insanity and becomes the murderous Joker. Robert De Niro, Zazie Beetz, Frances Conroy, Bill Camp and Marc Maron also star. The film is expected to bow on October 4.
"My mother always tells me to smile and put on a happy face," Phoenix's character Arthur says in film's debut trailer. "She told me I had a purpose, to bring laughter and joy to the world."
"Is it just me or is it just getting crazier out there? I used to think my life was a tragedy, but it's a comedy," Arthur adds.
These lines echo the tagline featured on the film's teaser poster, which reads: "Put on a happy face." The poster shows Phoenix in full clown makeup as he looks upward. Phillips described Joker at CinemaCon on Tuesday as an "origin story about a beloved character with no definitive origin" and deemed the upcoming feature to be a "tragedy," according to IndieWire.
Jared Leto, Heath Ledger, Jack Nicholson, Cameron Monaghan donned the clown makeup to play the Joker before Phoenix. Ledger, for his part, walked away with an Academy Award for Best Supporting Actor for his efforts in 2009. After filming as the Joker in Christopher Nolan's The Dark Night, Ledger died of an accidental overdose.
Phoenix spoke with Collider in July 2018 about whether he was nervous to tackle the Joker.
"I take a lot of time and consideration when making decisions and what I'm gonna work on always," he said. "So, in some ways, the process, which is obviously reading a script and meeting a filmmaker and then continuing to have meetings and discussions with Todd [Phillips]. I think he's very impressive and he seems to have a very interesting understanding of this world and what he's trying to say."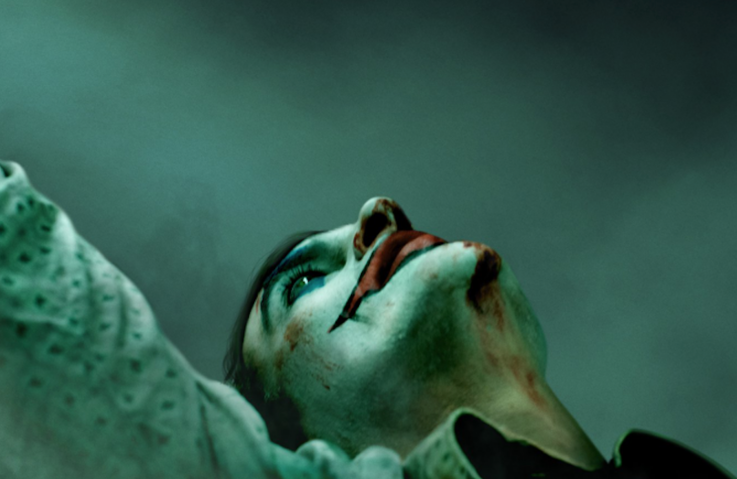 Added Phoenix, "There is something very appealing about that and working with him on this particular project. It feels unique, it is its own world in some ways, and maybe, mostly, it scares the f***ing shit out of me or something. It might as well be the thing that scares you the most."
New 'Joker' Origin Movie Is Oh So Serious | Culture