What's The Joker's Real Name? His New Movie Has the Answer
There's a second Joker in town. The untitled film's director, Todd Phillips (The Hangover), shared a photo of lead actor Joaquin Phoenix as Arthur Fleck. That's the Joker's real name in this film, an original civilian name outside the DC Comics canon. The Joker's obscure origins are part of his whole schtick in the comics, so it's no surprise that the name "Arthur" seems random.
Jack Napier is the most common (but rarely referenced) civilian name for The Joker, used in Batman: White Knight, Tim Burton's Batman from 1989 and an episode of Batman: The Animated Series.
The R-rated standalone film, announced last year, is expected to follow Arthur the failed stand-up comedian. That story probably won't end well, leading him to a life of villainy as the most notorious, sadistic criminal in Gotham City and beyond. The only description of the film is brief — "an exploration of a man disregarded by society [that] is not only a gritty character study, but also a broader cautionary tale."
The film is co-written by Scott Silver (The Finest Hours). Martin Scorsese serves as executive producer, and the film's cast is rumored to include Robert De Niro, Zazie Beetz, Frances Conroy, and Marc Maron. Alec Baldwin, rumored to play Batman's father Thomas Wayne, reportedly dropped out due to scheduling conflicts. It remains unclear who will take on the role.
Newsweek subscription offers >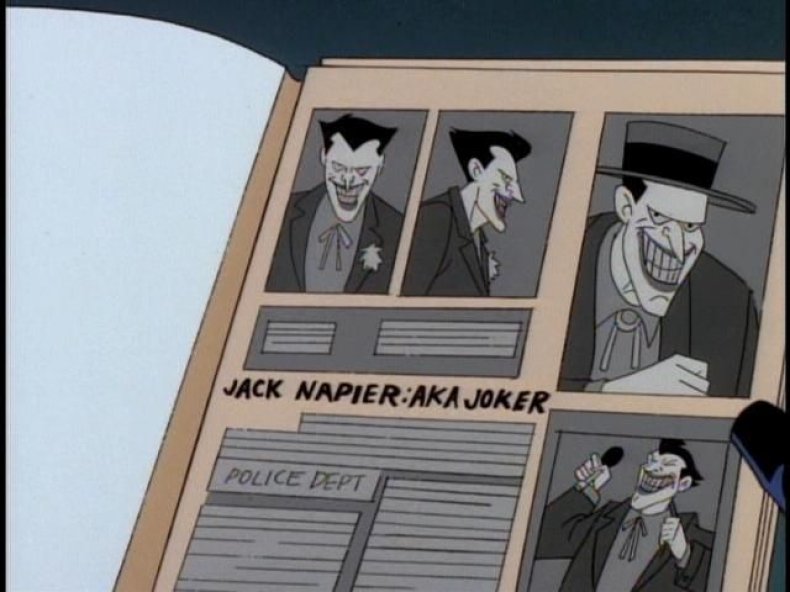 A set video also shows Phoenix frantically burst out of a New York building, nearly walking into a yellow cab. He lights a cigarette next to an abandoned miniature merry-go-round. He's soon approached by a plump man wearing a clown costume. There's some banter, and the clip concludes with Phoenix yanking the clown's nose off and purposefully tossing it into the street.
DC Comics writer Scott Snyder, who has spent the better part of a decade writing Batman and The Joker, called the Joker tease "fascinating."
"An origin for the Joker should NOT work - but there's part of me that wonders if it'll be brilliant b/c of the players and pieces?" he said on Twitter.
He's not alone. Phoenix's take on the classic DC villain is a unique departure from Jared Leto's in Suicide Squad, and it looks like fans just might give him (and DC films) a fair shot. Take a look at the footage and let us know what you think in the comments. The standalone Joker film is expected to arrive in theaters Oct 4, 2019.
What's The Joker's Real Name? His New Movie Has the Answer | Culture