'Joker' Sequel News 'Flat False' and 'Click Bait,' Todd Phillips Didn't Pitch DC Origin Stories
On Wednesday, The Hollywood Reporter, citing anonymous sources,reported Todd Phillips was in talks with Warner Bros. to direct a sequel to Joker. But now Deadline, citing "multiple inside sources," reports that negotiations surrounding a possible Joker sequel have not occurred, further describing the initial scoop in the Reporter as "great click bait."
With both the Joker sequel confirmation and its denunciation relying on unnamed sources, Joker 2 now exists in a state of limbo, rather than a near done deal. While its billion dollar box office performance leads many outlets to claim a Joker sequel is an inevitability—Deadline included, who called it a "likely eventuality"—the latest information suggests planning for a Joker sequel is either in very preliminary stages or hasn't happened at all.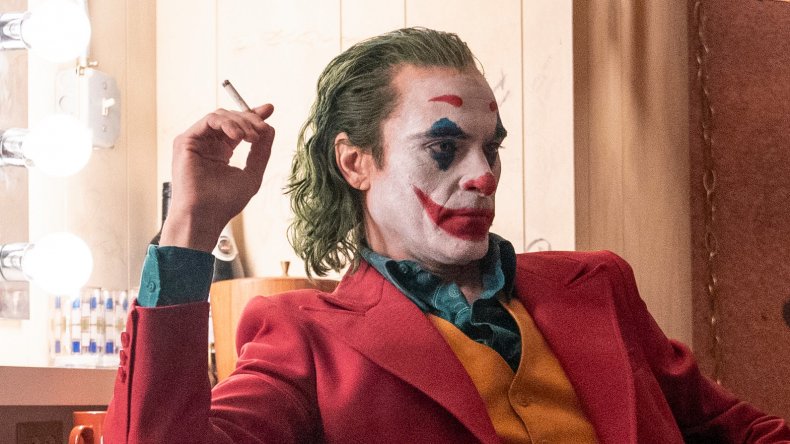 Deadline further called the claim that Phillips secured the rights to another DC story after a pitch to Warner Bros. Pictures Group chairman Toby Emmerich "flat false."
According to their sources, Phillips "hasn't even considered overseeing other DC character films" and hasn't begun developing a Joker sequel with co-writer Scott Silver.
In October, Phillips told Entertainment Tonight there would not be any Joker sequel. "We really like that this movie lives on its own," he said.
Deadline compared the report of Phillips pitching additional DC origin stories (many have suggested Lex Luthor as a possible subject) to false reports that Martin Scorsese had considered directing Joker—already a homage to his movies Taxi Driver and The King of Comedy—when the legendary director was instead only ever a potential producer on the project.
While the Joker movie sequel remains a big question mark, for now, Warner Bros. has several other movies based on DC comic books in the pipeline. Next out is Birds of Prey, directed by Cathy Yan (Dead Pigs), in which Margot Robbie returns as Joker protégé, Harley Quinn. Birds of Prey will be followed in 2020 by Wonder Woman 1984, a sequel to the 2017 movie. Reboots The Batman and The Suicide Squad are also ahead, with planned 2021 release dates.
Joker has so far been met with unprecedented critical and commercial success, winning the prestigious Golden Lion at the Venice Film Festival and becoming the first movie with an R rating to surpass a billion dollars in global box office returns. With a relatively modest budget (for a superhero movie) of $62.5 million, Joker broke several other box office records, becoming the United States' biggest ever October release.