The 'Joker' Trailer is Here and Joaquin Phoenix is Already Generating Oscar Buzz
The first full trailer for Joker, starring Joaquin Phoenix as the villainous clown, was released Wednesday and it's already generating Oscar buzz for Phoenix. The Todd Phillips directed film will premiere at the Venice Film Festival this week alongside a slew of other films with big Oscar buzz like Noah Baumbach's Marriage Story and James Gray's Ad Astra.
The trailer follows Arthur Fleck (Joaquin Phoenix) through a series of setbacks like the loss of his job and public humiliation on a late-night TV show for his stand-up comedy performance. These setbacks lead the social outcast to slowly adapt into the Joker, part character created for his stand-up, part public outlaw. It's an origin story of the Joker character from the Batman series.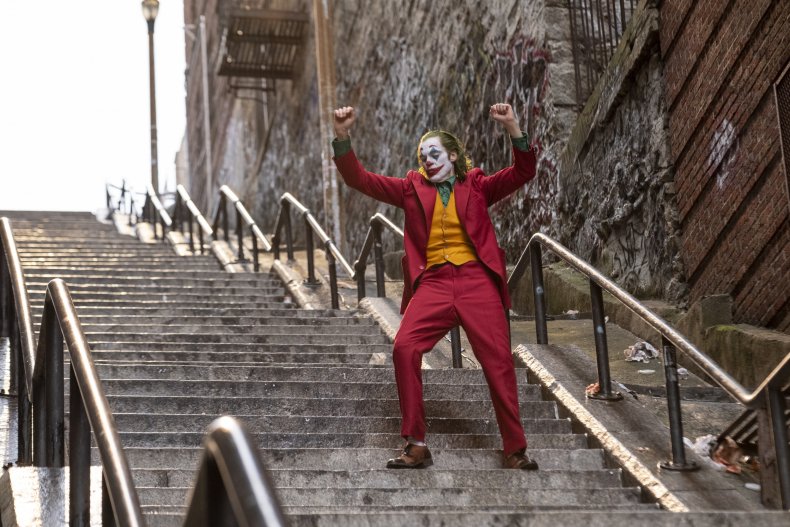 Warner Bros. said in promotional materials for the film that the story of Arthur Fleck is "not only a gritty character study, but also a broader cautionary tale."
To get into character, Phoenix studied people with a condition called Pathological Laughter or Crying (PLC), a disease which causes uncontrollable laughter or crying, often from out of nowhere.
"I saw videos showing people suffering from pathological laughter, a mental illness that makes mimicry uncontrollable," the actor told Italian newsmagazine Il Venerdi.
In July, Phoenix spoke with the movie website Collider about why he decided to take on the role of the Joker.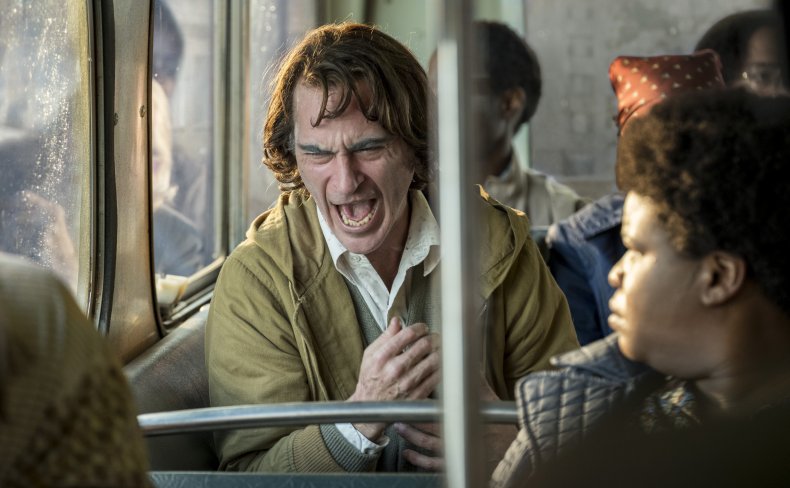 "It feels unique, it is its own world in some ways, and maybe, mostly, it scares the f***ing shit out of me or something. It might as well be the thing that scares you the most," Phoenix said. He went on to say the film isn't like any other genre. "I wouldn't say it's a superhero movie, or a studio movie or a ... It feels unique, and I think more then anything, and probably the most important thing, is Todd seems very passionate about it and very giving, and so that's exciting. I think, underneath the excitement of these films, and the size of them, there are these incredible characters that are dealing with real life struggles. And sometimes that is uncovered and exposed, and sometimes it isn't, and so I always felt, like, there were characters in comics that were really interesting and deserve the opportunity to be kind of studied. And so I think that's what Todd sees appealing about this idea."
The first trailer for the film was released in April to huge fanfare but didn't reveal much about the actual story. This new trailer gives us a clearer idea of Phillips' vision and also makes it clear that this is not only a comic book-inspired film, it's also Oscar-bait.
It premiering at the Venice Film Festival is the first clue to why it might just make it to the Academy Awards. Three of the biggest Oscar contenders from last year also premiered at Venice, Roma, A Star is Born and The Favourite.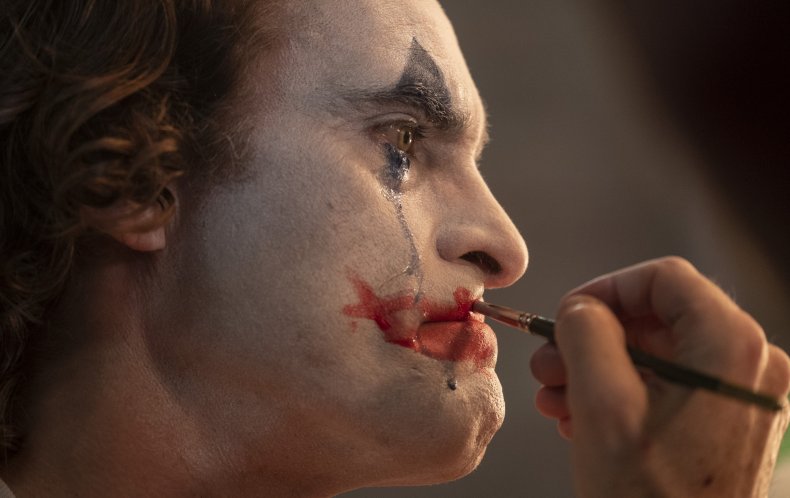 Another reason for its Oscar buzz is because Phoenix has been nominated three times in the past but has never taken home the statue. If Phoenix does win the Oscar for the film, he wouldn't be the first actor to win for playing the Joker. Heath Ledger posthumously won the Best Supporting Actor Oscar in 2008 for playing the Joker in The Dark Knight.
Phoenix's Joker also stars Robert De Niro, Marc Maron and Zazie Beetz. It's scheduled to be released on October 4.