Which Country Makes the Best Jollof Rice? Nigerian Ministers Spark Controversy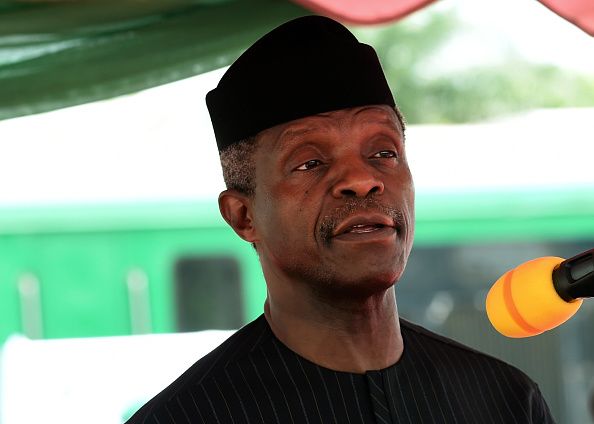 Nigeria's Vice President Yemi Osinbajo has stirred an ongoing social media debate about jollof rice, responding to outcry over a claim that the best version of the dish was made in Senegal. The country's minister of information Lai Mohammed sparked criticism online on April 26 when he responded to a question by CNN reporter Richard Quest on which country made the best jollof rice, saying Senegal.
After Mohammed's comments some Nigerians had taken to Twitter to express their opinion on the matter under the hashtag #jollofrice, #jollofwar and #richardquestinnigeria.
Some people went as far suggesting the the minister should be fired. "Lai Mohammed just said, on @richardquest that #Senegal makes the best Jollof rice. Can we fire our Minister of Information for treason!" tweeted one user.
Another Twitter user said : "A nytime I say or hear anyone say the word #Jollofrice henceforth, I will always remember Lai Mohammed, Senegal & Richard Quest."
However, the information minister may have sparked the whole row by accident. After the controversial interview, Quest said in a Twitter post : "To be clear. The Minister misheard; he thought I asked, who first created jollof rice – hence his (correct) answer Senegal."
On Monday Osinbajo didn't let the rice controversy lie, commenting on Nigeria's prowess in various fields, including jollof rice making, during an interview as he met with Channel TV's The Platform Nigeria.
The vice president discussed cultural developments in Nigeria, praising Nigerians for being "innovative" people in several fields including music, entertainment and technology. "And by the way," he added, "We all know that Nigerian jollof rice is the best—we beat the Ghanaians and the Senegalese hands down."
Jollof rice is a popular one-pot rice dish in West African cuisine. The main ingredients are rice, tomatoes, spices and chili peppers. The dish is usually served with meat, fish or vegetables and ingredients may vary from country to country. The name derives from the Wolof ethnic group, whose members live in Senegal, Gambia and Mauritania. In Senegal, Wolof is the largest ethnic group.
Jollof rice has often been a source of contention between people in West Africa over whose recipe tastes best. One of the most long-standing rivalries is between Ghanaians and Nigerians, with the foodstuff the source of heated debates on social media, often sparked by appearances of the dish in headlines, such as when Mark Zuckerberg praised Nigeria's jollof rice on a visit to the country in August.