Jon Gosselin Wins Temporary Custody Of Special Needs Son, Collin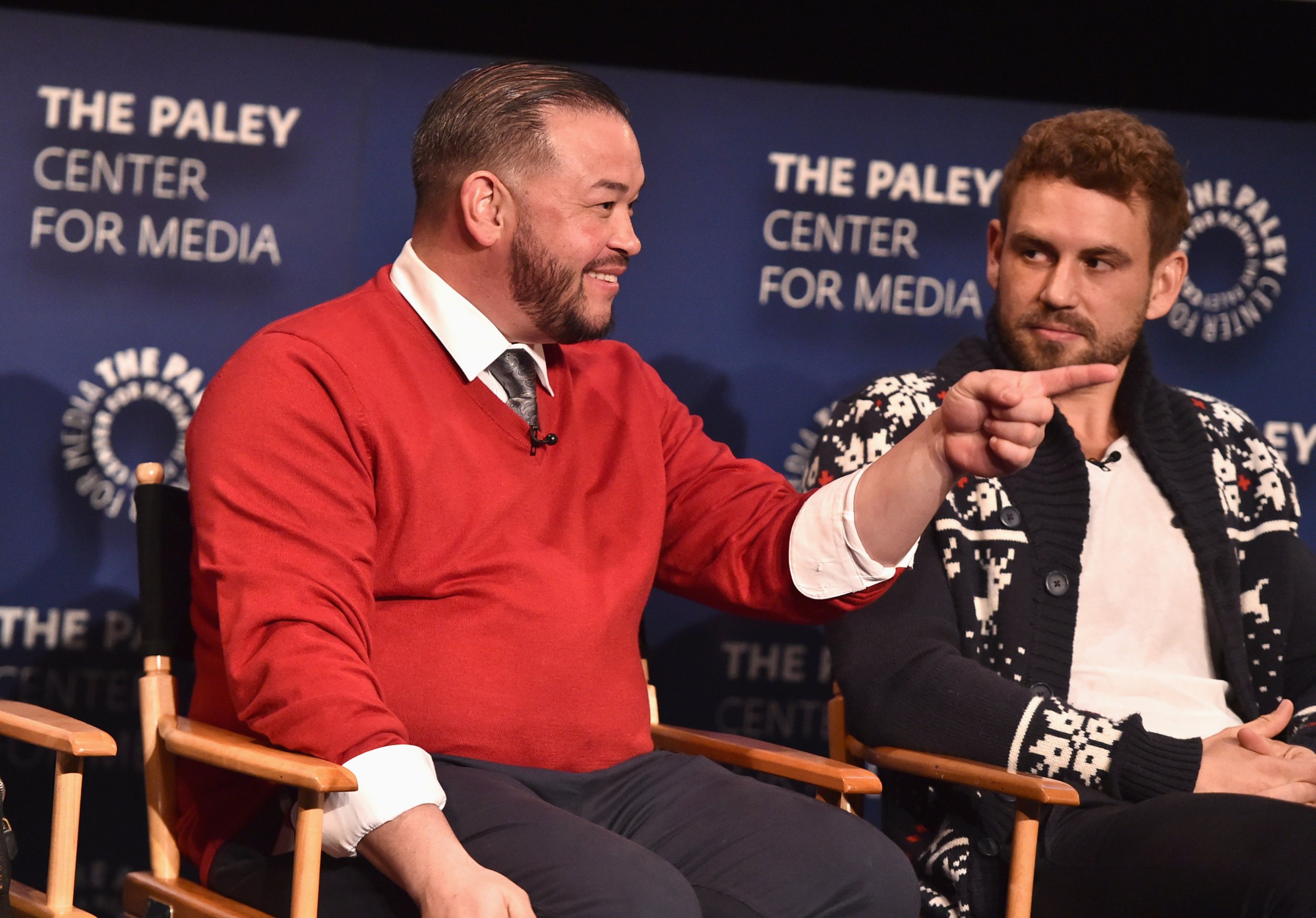 Jon Gosselin has been awarded temporary, sole custody of son Collin. Collin, one of Gosselin's sextuplets, has been living in a special needs community for two years. Gosselin, as well as his eight children, were seen in the spotlight during the run of Jon and Kate Plus 8, which premiered in 2007.
Gosselin announced the decision during a Tuesday interview at Real Love: Relationship Reality TV's Past, Present & Future, People reported. "It was just easier for the transition," he said. "So it'd be easier for one parent to just transition him home, and he wanted to live with me, so it was easier to do it that way."
In court documents filed by Gosselin in October, the father claimed it was in Collin's best interest to live with his father, according to People. Mother and Gosselin's ex-wife, Kate Gosselin, requested the court date be changed. After the change was denied, she did not show up to court.
"That's her," Gosselin said at the event. "I would never—I would always go to court, no matter what."
The reason for Collin's two years in a special needs program is unknown. Kate has previously spoken about his "behavioral issues," but has not disclosed an exact diagnosis.
"Collin has special needs," she told People in 2016. "[There's] a fairly fluid diagnosis of what those needs are, but he needs to learn certain strategies to help him deal with things. This has been a struggle we've had for a very long time, and it's one I've dealt with on my own. I've felt very alone in this. By the same token, it's not something that has only impacted me or him — our entire family has been impacted."
Gosselin currently lives with his daughter, Hannah, another one of the sextuplets. The other four, as well as older twins Mady and Cara, live with their mother and do not speak with their father.
"The other four aren't talking to me, but they're talking to Hannah," he said. "It's what the kids want to do. If they don't want to talk to me, that's fine, as long as they keep up with their sibling connections."
Now 18-year-old daughter, Mady, has spoke vocally about her severed relationship with her father. "He makes it seem like we're being kept from him, which is insane," Mady told People in 2016. "He should maybe spend some time thinking about why we don't want to see him, and maybe realize that if he ever does want a relationship with us, talking about us on TV is not the way to make that happen."