Russia Ambassador Jon Huntsman Urged to Resign Immediately in Newspaper Owned by His Own Family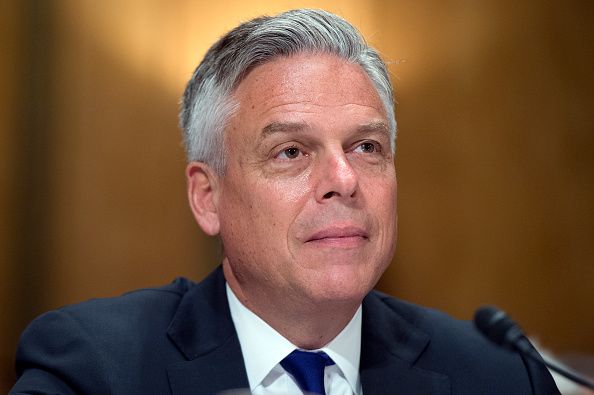 Amid the controversy surrounding President Donald Trump's recent summit with Vladimir Putin, Utahns are urging their former governor Jon Huntsman, the U.S. ambassador to Russia, to resign immediately and "come home."
"Ambassador Huntsman, you work for a pawn, not a president. It's time to come home," columnist for The Salt Lake Tribune Robert Gehrke wrote on Tuesday. The newspaper is owned and published by Huntsman Family Investments LLC after the ambassador's brother Paul Huntsman purchased the news outlet in 2016.
"As Utahns, many of us were a bit stunned last year when you accepted the job as U.S. ambassador to Russia, but your explanation made sense: It was a role you took on, much like your tenure in China, out of a deep sense of duty," the article read.
The column went onto say that the "best way now to serve" the United States was for Huntsman to quit as soon as possible and begin speaking out against Trump, who Gehrke said "undermines our moral standing, our commitment to democratic ideals and out interest in human rights every time he opens his gaping mouth."
Ambassador Huntsman was sworn into his current role in October of 2017 but began his career in politics decades ago as a staff assistant to President Ronald Reagan. Since then he has served five presidents, been elected the governor of Utah twice and most recently served as ambassador to China.
The Tribune column suggests that Reagan "must be spinning in his grave" in the wake of Trump's performance alongside Putin on Monday.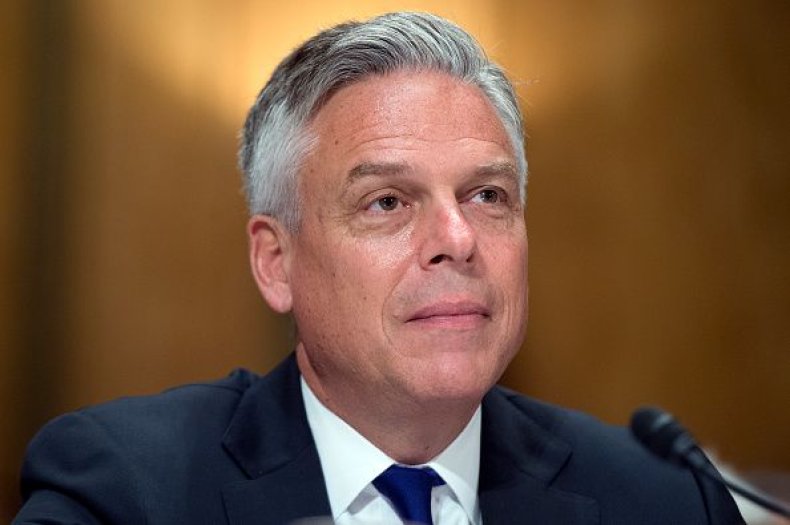 In the joint press event, Trump seemed to buy into Putin's insistence that Russia did not interfere with the 2016 presidential election, saying that in their one-on-one meeting, "President Putin was extremely strong and powerful in his denial today."
In doing so, Trump seemingly sided with Putin over the unanimous findings of his own intelligence community. On Tuesday, he attempted to walk back his remarks, saying he had simply misspoke and that he had "full faith and support" for his intelligence agencies.
Huntsman's daughter, who is a Fox & Friends weekend co-host, also slammed Trump's actions during the Putin meeting, tweeting that "no negotiation is worth throwing your own people and country under the bus."
John Weaver, a GOP strategist who was Huntsman's chief strategist during his 2012 presidential bid, tweeted that the ambassador should resign if he has any "honor."
Days before the Trump-Putin summit, the ambassador said in an interview with NBC News that "it's inconceivable that we can solve some of the international issues without engaging Russia at some level. Now right now there's no trust in the relationship and because of that problem solving is practically impossible."
Huntsman went on to say that the meeting was an opportunity to dissolve some of the "drama" between the two countries.
Huntsman has not spoken publicly since that interview on Sunday.