Did '90 Day Fiancé' Star Jon Really Quit His Job to Marry Rachel?
Viewers finally got to watch the fairy-tale wedding between 90 Day Fiancé stars Jon Walters and Rachel Bear on TLC Sunday, but not everything was magical. There were multiple red flags leading up to the nuptials, but the duo decided to go through with their happy ending anyway.
For those who didn't see what led up to Jon and Rachel walking down the aisle together, it started out with Jon getting caught talking to his ex-girlfriend on social media and telling her he loved her. Rachel was easily able to snoop because Jon had given her his password. Even though she saw this before to flew from Albuquerque, New Mexico, to London, she decided to fly across the pond anyway. Once she was there, Jon revealed that he had invited his ex-girlfriend to their wedding dinner. Naturally, Rachel wasn't thrilled.
Ex-girlfriend drama aside, there was also potential financial drama. Rachel and Jon live paycheck to paycheck, so she was alarmed when he told her he'd quit his job for the wedding. According to Jon, his workplace wouldn't allow him to take a week off.
Wait, there's another thing: Jon revealed he was $50,000 in student loan debt and had his paychecks garnished. He didn't want Rachel to worry, though, because he was renting out rooms in his mother's house.
If that wasn't enough, Jon also didn't want to wear a wedding band, though he finally agreed to do so. "It's scary, but I have to trust Jon or else it's not going to work," Rachel said.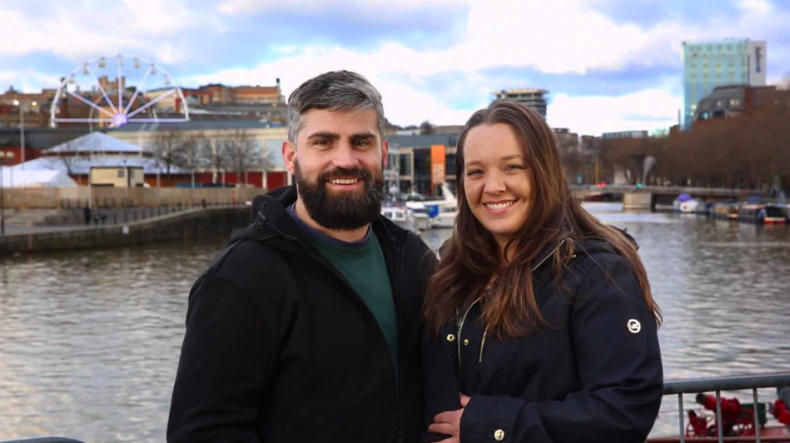 Rachel looked beyond all her misgivings and decided to legally tie herself to Jon. She re-lived the moment, which in real time happened May 31. "Fairytales do exist," she wrote. "And then we were married. Please note the name change."
Rachel watched the episode with her family and friends. "My boss/friend threw me a Wedding Viewing party tonight," she wrote Sunday. "Thanks to her and @beth_wagner76, and so many others for joining me."
Jon also posted about the marriage. "When you settle with the wrong person you can feel lonely even living in the same house and sleeping in the same bed as someone," he wrote. "But when you're in a relationship with the right person you will never feel lonely even when you're thousands of miles apart." Jon added: "When Rachel came into my life I realised what love was and what it meant to be happy. I realised my purpose in life and fell in love with the family I never thought I deserved."
The British native added in another post: "I've never been more sure that you @rachelwalters0670 are gonna be the last person I kiss for the first time."
The final episode of this season's 90 Day Fiancé: Before the 90 Days airs Sundays at 8 p.m. ET on TLC.