'Game of Thrones' Jon Snow and Ygritte Are Getting Married IRL, So Can These 'GoT' Couples Be Real, Too?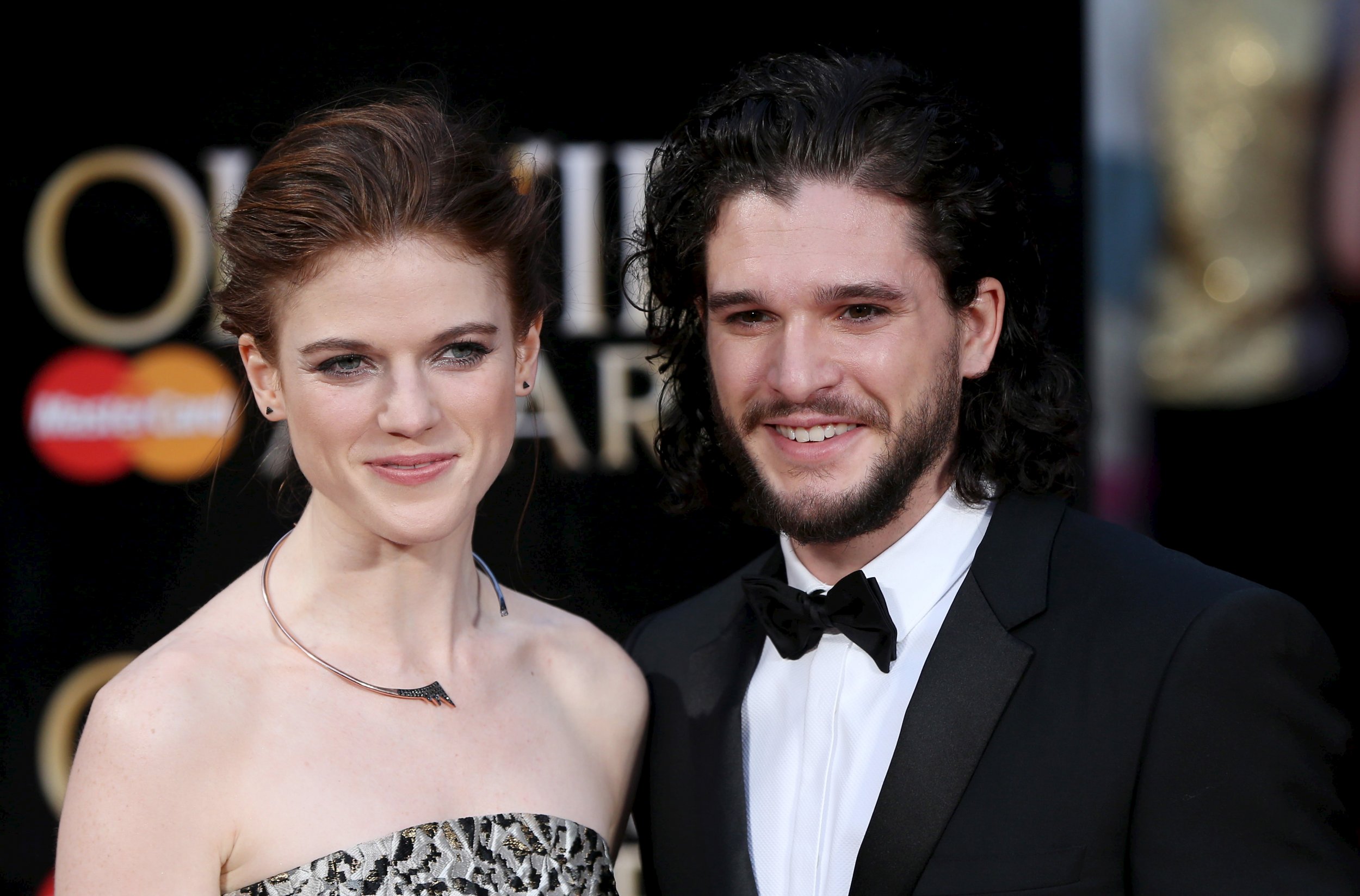 Game of Thrones co-stars Kit Harington and Rose Leslie are following a slightly happier version of their characters' romance: They're engaged! And neither of them are dead! The actors began a real-life romance while portraying the on-screen romance between Jon Snow (Harington) and Ygritte (Leslie). Though Leslie's character— a Free Folk woman captured by Jon Snow—was sadly killed off in the fourth season, her real love story with Harington will live on, and hopefully won't involve any battles or arrows. It seems likely that their marriage will involve at least a few "You know nothing, Jon Snow," quotes, though.
A source confirmed Harington and Leslie's engagement to People on Tuesday, marking a little more than a year since they officially confirmed their relationship in April 2016. Though never official, the two were rumored to have dated for a year in 2012, before briefing splitting. Leslie said in a 2014 interview with People that Harington was a "dear friend" whom she had met before Game of Thrones. She did mention in that same interview that filming the famed Jon and Ygritte sex scene was "weird"—but it couldn't have been that weird, am I right?
So, if HBO sets are where lasting relationships are born, here are a few more fantasy couples the universe should make come true next, please.
1. Arya Stark and Gendry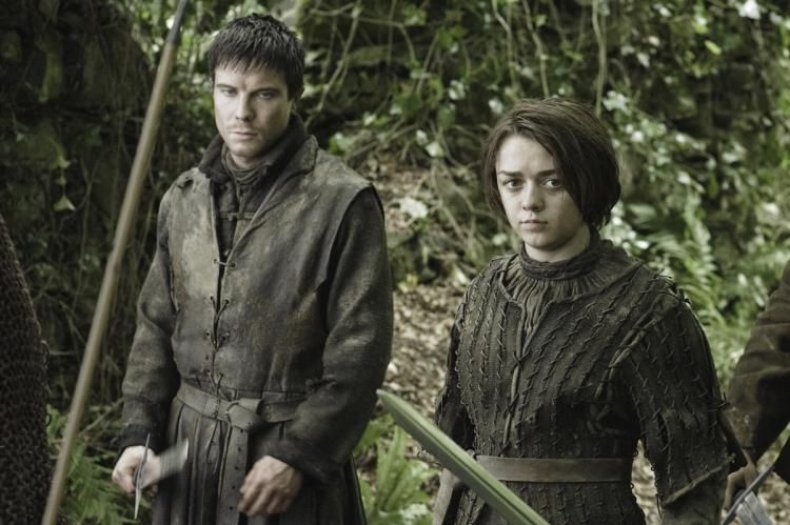 Yes, the sexual tension between these two Thrones characters was maybe a little weird when Arya was 10, but everyone's adults now, so it's fine! Well, it's sort of fine. There is a 10-year age gap between actors Maisie Williams (20) and Joe Dempsie (30).
2. Cersei Lannister and Jaime Lannister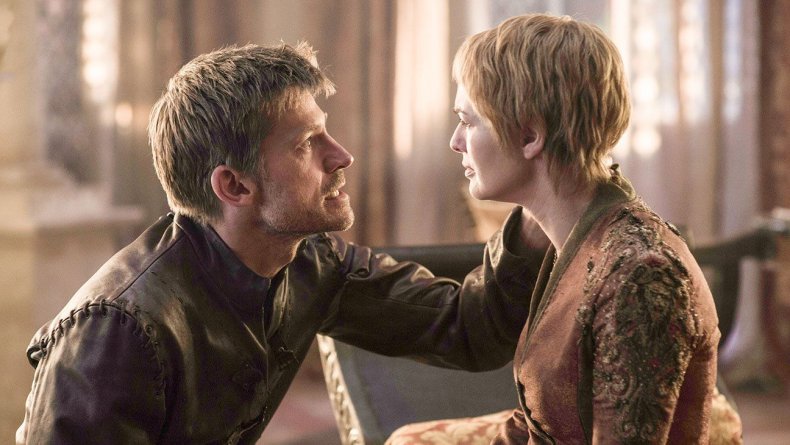 Think about it: This relationship would take all the chemistry between Lena Heady and Nikolaj Coster-Waldau and none of the incest between Cersei and Jaime! It really would be the best of both worlds. (Yes, they do both have romantic partners already. Shh, this is a fantasy.)
3. Brienne and Tormund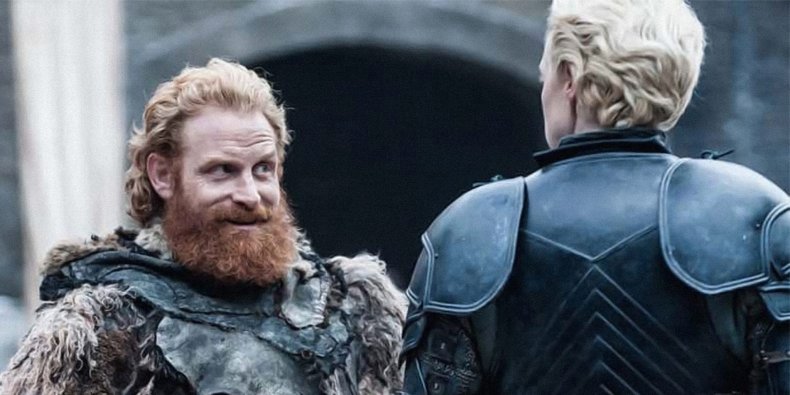 The way this love-story-that-should-have-been ended on the last season was truly tragic. The only thing that could possibly make up for that is if Gwendoline Christie and Kristofer Hivju would date in real life.
4. Sansa Stark and Joffrey Baratheon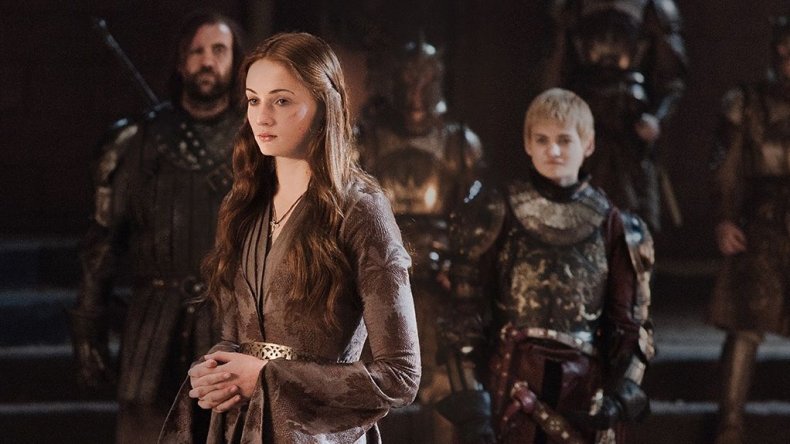 These two characters have arguably the worst possible relationship one can have on screen, but off-screen Sophie Turner and Jack Gleeson would be a cute ginger couple together.
5. Ygritte and Jon Snow… and Daenerys Targaryen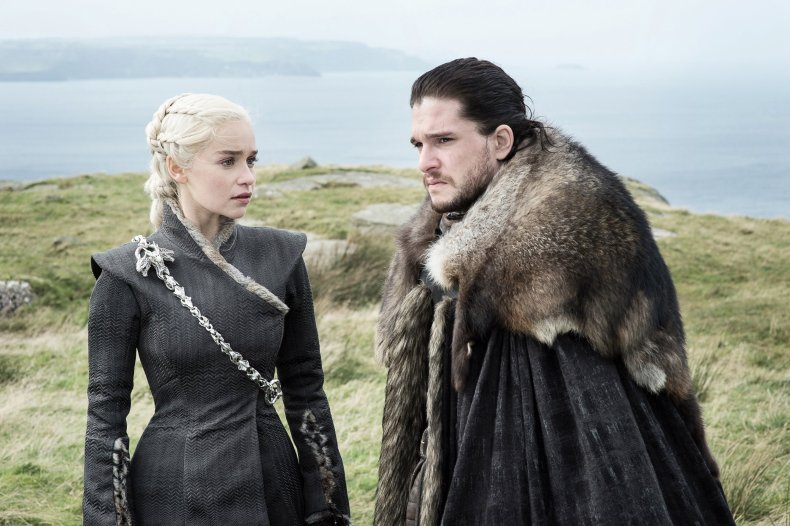 Don't get it twisted, team Harington and Leslie all the way. But… maybe Emilia Clarke could stop by for a little extra fun every once and while. Just saying!