Jon Stewart Joins First Responders at D.C. Rally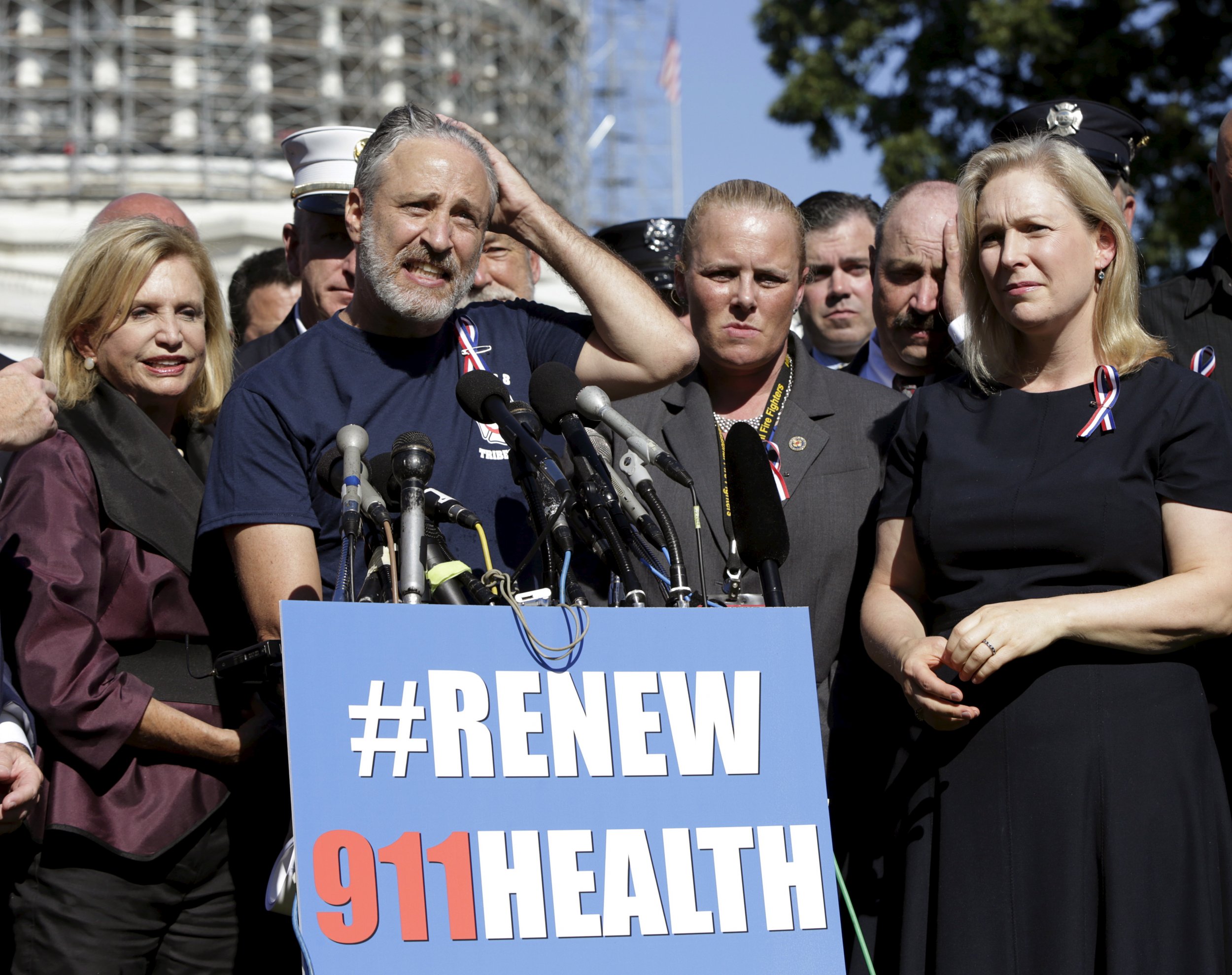 Jon Stewart came out of retirement Wednesday morning to speak to Congress about a bill he has supported since his days as a TV host. The comedian joined 9/11 first responders for a rally in front of the U.S. Capitol, urging lawmakers to renew an act providing benefits to firefighters and police who exposed themselves to dangerous health risks while responding to the World Trade Center attacks in 2001, CBS reports.
Thousands of 9/11 first responders suffer from respiratory illnesses. The conditions at the site exposed rescue workers to carcinogens, asbestos and toxins.
Stewart gave an informal press conference in which he apologized to the first responders, saying that they should not have to lobby the government for health benefits. "Nobody had to lobby you to rush to those towers on that day," Stewart said, speaking to a crowd of supporters.
The health fund provided by the James Zadroga 9/11 Health and Compensation Act expires in a month, and those currently receiving benefits can continue to draw from it for only another year. The 2015 federal budget expires September 30, and next year's budget has stalled in a Congress divided by partisan interests. Some GOP lawmakers have threatened another government shutdown, which would prevent the renewal of the program.
Stewart led first responders in a walk through the halls of Congress. The comedian warned that they might be "exposed to possibly toxic levels of bullshit and arrogance" in the Capitol building.
Stewart has supported government compensation for first responders since before the Zadroga Act was passed by Congress in 2010 and signed into law in 2011.
His emotional monologue on The Daily Show nine days after the September 11 attacks stands out as one of the most memorable moments in his TV career. A tearful Stewart praised the heroism of Ground Zero workers:
"To see these guys, these firefighters, these policemen and people from all over the country literally with buckets, rebuilding...that's extraordinary. And that's why we've already won.... They can't shut that down."