Jon Stewart Rant on Newsmax Against GOP Over Vet Healthcare Viewed 3M Times
Comedian and activist Jon Stewart attacked Republican Senators for failing to support a veterans health bill in a clip that has gone viral.
Stewart spoke to Newsmax host Shaun Kraisman on Thursday and the clip has so far been viewed over 3 million times.
Stewart's rant on Newsmax comes after he already criticized the senators while on the steps of the U.S. Capitol on Thursday in an expletive-laced speech.
In June, the Senate passed the Sergeant First Class Heath Robinson Honoring Our Promise to Address Comprehensive Toxics (PACT) Act of 2022 in a bipartisan effort to address health care, research, resources and more for veterans exposed to toxic substances during military service, Newsweek reported.
Although the bill passed both houses of Congress in June, a revote was mandated due to a technical change the House made to the bill. In Thursday's revote, 41 Senate Republicans blocked the bill. Senate Majority Leader Chuck Schumer switched his vote from yes to no in order to allow for a second vote to take place at another time.
All of the Democratic senators and eight Republicans voted for bill, which fell short of the 60 votes needed to pass the Senate threshold to break the filibuster.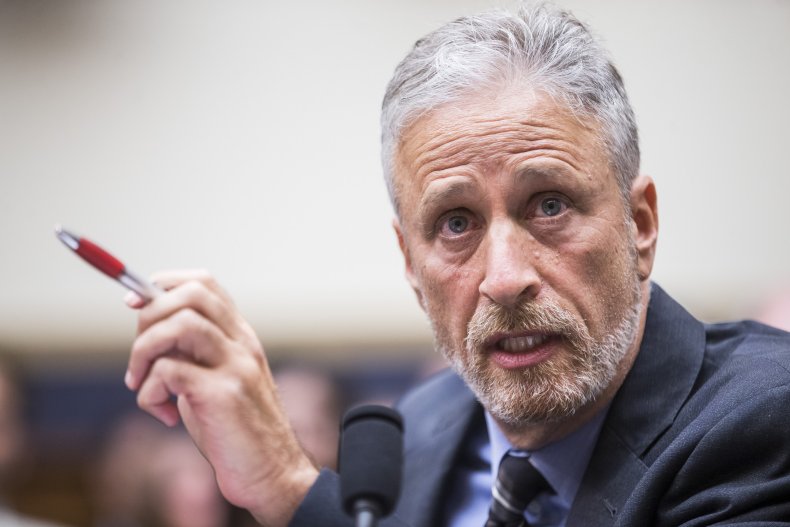 Kraisman told Stewart that following his speech, some Republicans defended their actions and said there is "unrelated spending within the [bill]."
"There is not, that is just not true. What they are saying is that they don't like that it is mandatory as opposed to discretionary," Stewart replied. "There isn't unrelated spending to it. They are saying there could be if there wasn't oversight, but that is what the Senate's job is.
"The bill itself is incredibly detailed and descriptive about what it is for. It is about treating and preventing the different conditions that veterans are coming with, including cancers and chronic bronchiolitis and all these other issues from their exposures in Iraq and Afghanistan."
Stewart went on to say that the Republican senators that voted against the bill did not support veterans but rather the war machine.
"Every one of those Republicans that voted against health care for veterans voted for the slush fund for the war," he said. "They don't support the troops. They support the war machine. And that's got to stop.
"The value in the U.S. military isn't in the toys. It's not in the hardware. It's not in the tanks. It's in the men and women. And until they start supporting them in the manner that they purport to online, yeah, they are hypocrites."