Jon Stewart Has 'Nothing Other Than Sadness' After Charleston Shooting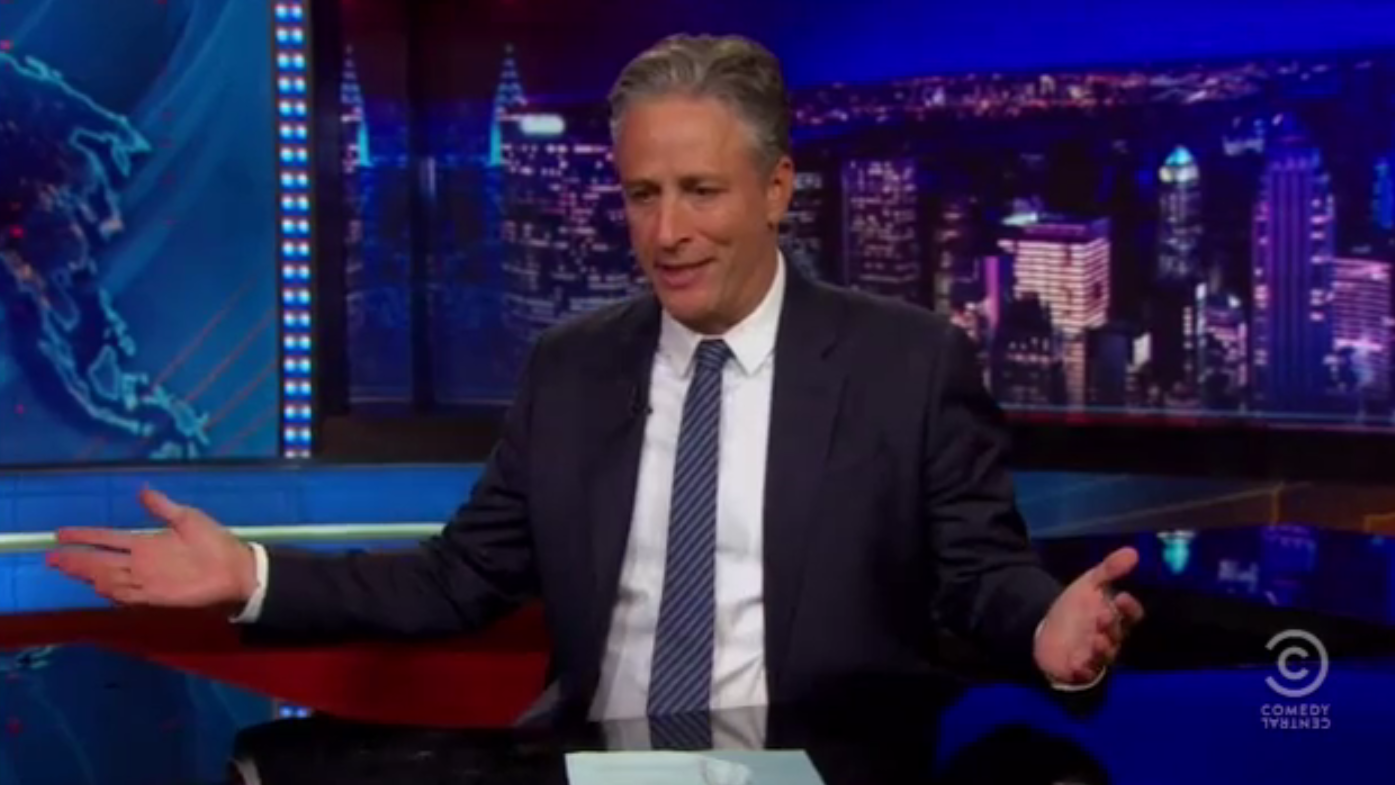 Jon Stewart's reaction to the Charleston shooting that left nine people dead was sobering and furious, and, unlike other news events, he couldn't even try to be funny about it.
Every so often, the Daily Show host confrontsa tragedy that moves him to drop the usual facade of jokes and satire. (The 9/11 segment is a famous example.) "I've got nothing for you in terms of jokes and sounds," Stewart wearily host told his audience on Thursday, "because of what happened in South Carolina."
Stewart then proceeded into a lengthy, wide-ranging monologue that touched on racism, South Carolina's Confederate legacy, the hypocrisy of warfare and America's endless inability to deal with the scourge of gun violence.
"I honestly have nothing other than sadness that once again we have to peer into the abyss of the depraved violence that we do to each other and the nexus of a gaping racial wound that will not heal yet we pretend doesn't exist," the host began.
At times he took a bitterly sarcastic tone: "I'm confident that by acknowledging it—by staring into it and seeing it for what it is—we still won't do jack shit." (Stewart knows this infuriating inaction as well as anyone—he's had to deliver segments on gun violence and mass shootings again and again.)
Stewart concluded by pointing out that organizations like ISIS and Al-Qaeda are no match for America's own homegrown racist and violent culture:
The Confederate flag flies over South Carolina, and the roads are named for Confederate generals. And the white guy is the one who feels like his country is being taken away from him. We're bringing it on ourselves. And that's the thing. Al Qaeda, ISIS, they're not shit compared to the damage we can do to ourselves on a regular basis.