140,000 Petition for Jon Stewart to Host 2016 Presidential Debate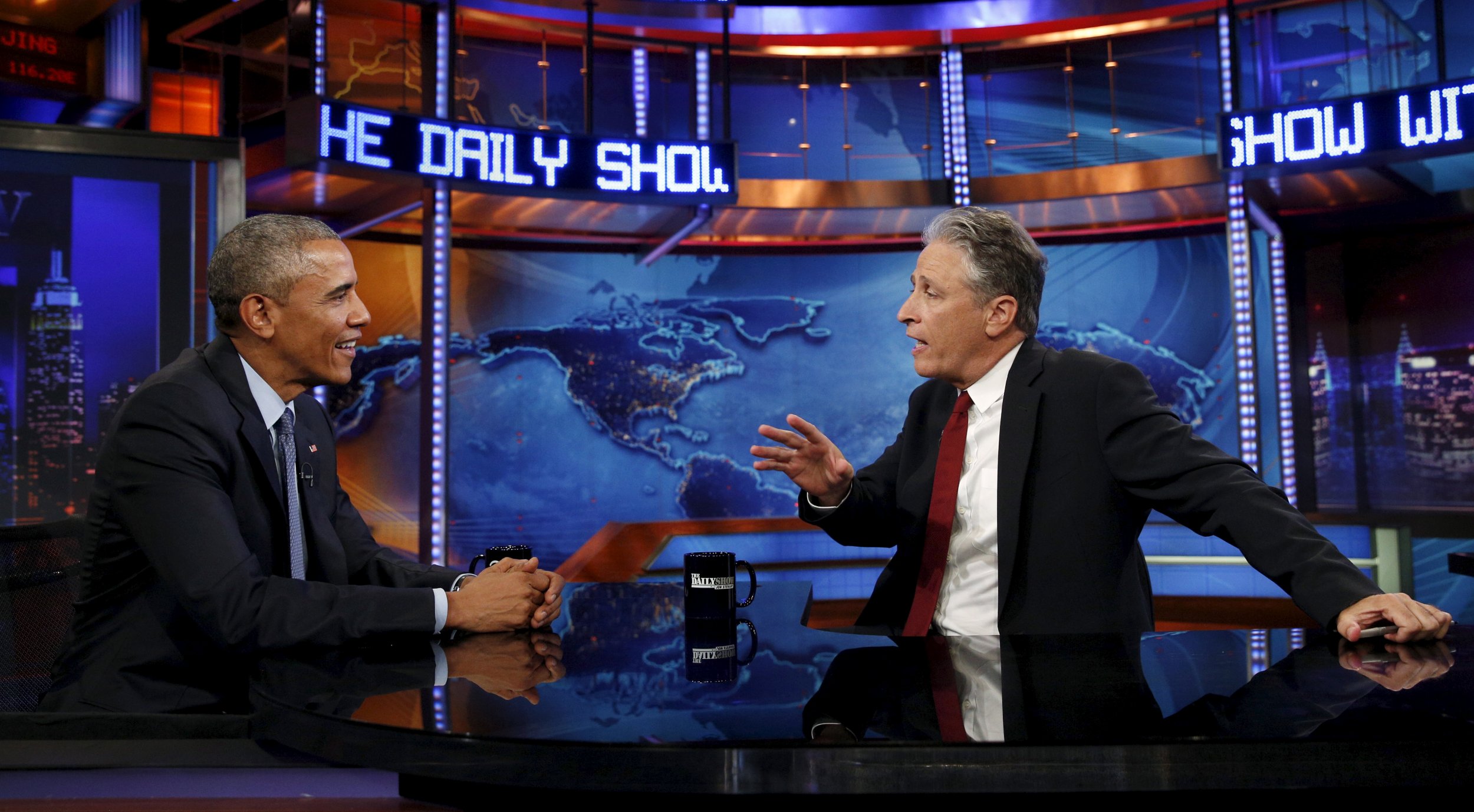 Jon Stewart may moderate a 2016 presidential debate, if a group of petitioners has its way.
A petition posted to Change.org asking that the comedian and former Daily Show host be allowed to moderate one of the upcoming 2016 presidential debates has received more than 140,000 signatures in two weeks. The petition reads, "Over the last 16 years, Jon Stewart has played an influential and iconic role in covering US politics and media. We believe he should continue that tradition as a moderator at one of the 2016 Presidential Debates."
It continues, "Mr. Stewart has interviewed 15 heads of state, 22 members of the United States Cabinet, 32 members of the United States Senate, 7 members of the United States House of Representatives, and scores of other political leaders from this country and around the world."
If the appeal succeeds, it would not be unprecedented. As the petition notes, in 2012, CNN's Candy Crowley became the first woman in 20 years to moderate a presidential debate after a Change.org petition calling for women moderators received more than 120,000 signatures.
The petition is addressed to the Commission on Presidential Debates, a private, nonpartisan group tasked with selecting moderators for presidential debates.