Jon Stewart Signs Four-Year Deal With HBO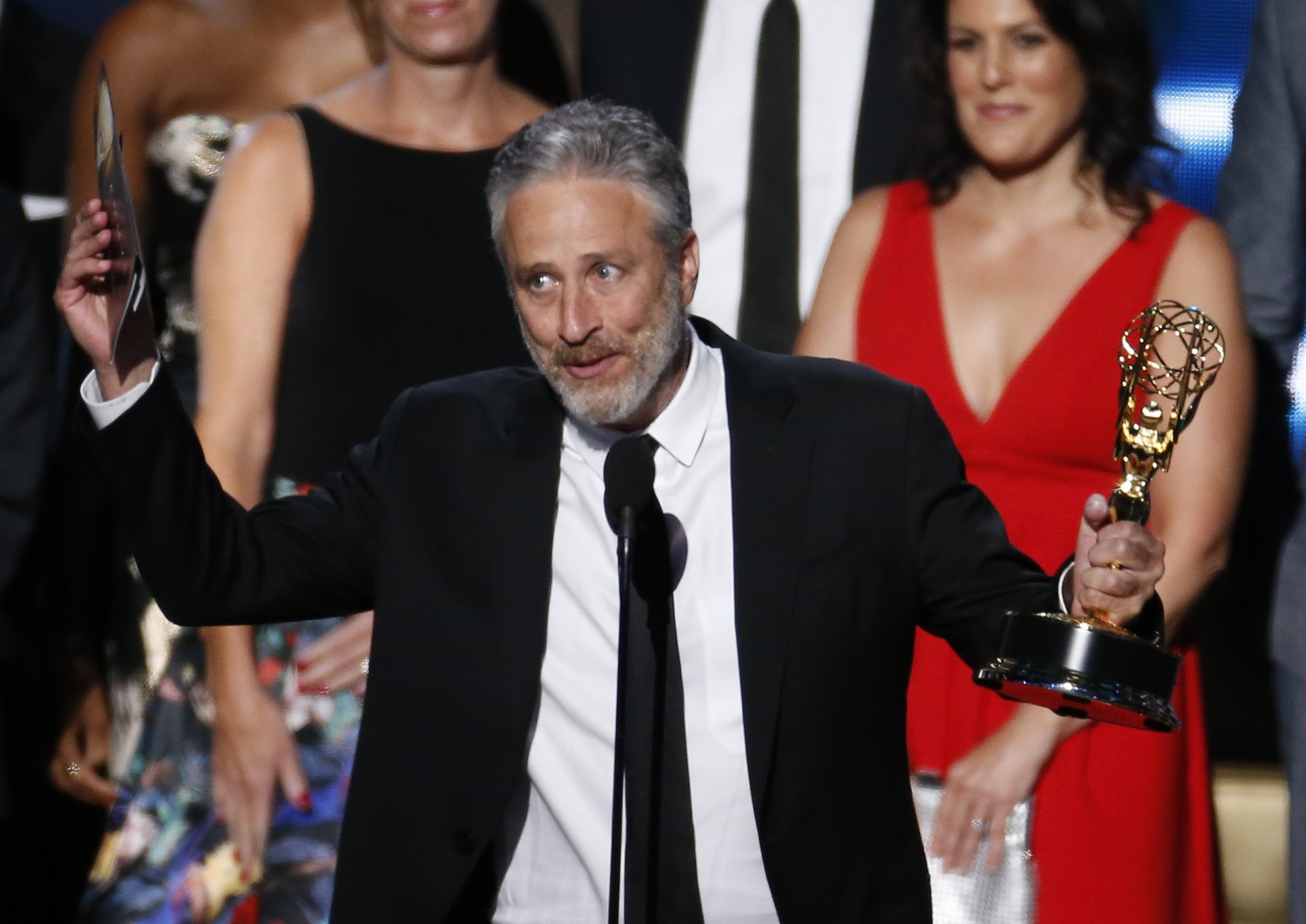 Jon Stewart is following fellow Daily Show alumnus John Oliver to HBO.
In a surprise move that affirms the prestige of the premium network, Stewart has signed a four-year production deal with HBO, though not in a conventional hosting capacity. According to an HBO release, the former Daily Show host will focus on creating "short-form digital content" for HBO Now and HBO Go, as well as other platforms.
In his initial project, "Stewart will view current events through his unique prism," according to the press release. "Working with the pioneering cloud graphics company OTOY Inc., he is developing new technology that will allow him to produce timely short-form digital content, which will be refreshed on HBO NOW multiple times throughout the day."
While the specifics are not clear, the emphasis on short-form content reaffirms how successfully Stewart's Daily Show segments translated into viral media and Web aggregation.
Stewart joined The Daily Show in 1999 and hosted the show for 16 years before retiring in August. Since stepping down, he has hosted WWE's SummerSlam event and made plans to open an animal sanctuary in New Jersey with his wife, a former veterinary technician.
"I'm so excited to be working with Richard [Plepler], Michael [Lombardo] and the entire HBO family," Stewart said in the HBO release. "Appearing on television 22 minutes a night clearly broke me. I'm pretty sure I can produce a few minutes of content every now and again."