Jon Stewart to Congress: Extend September 11 Health Benefits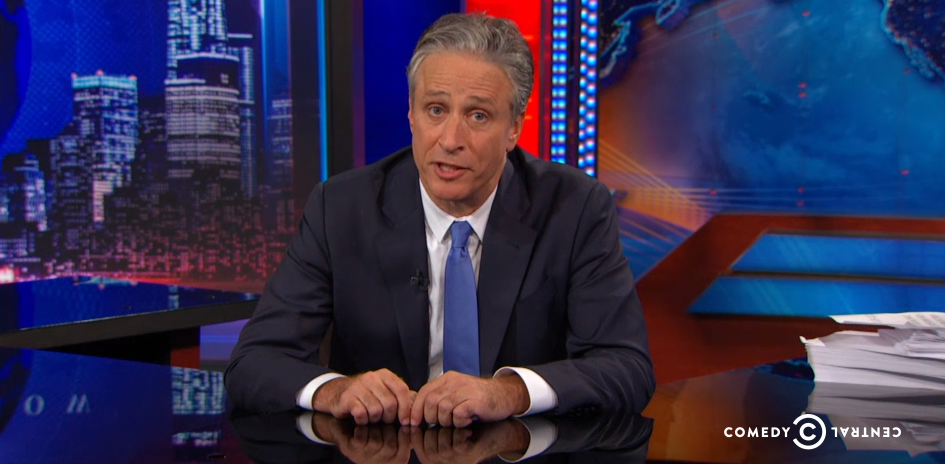 Jon Stewart and 100 first reponders to the September 11 attacks will call on Congress next week to permantently extend legislaiton that provides healthcare to those with 9/11 related illnesses.
The James Zadroga 9/11 Health and Compensation Act became law in January 2011. While it has ensured monitoring, care and compensation for those who worked or lived near the site, budgetary infighting limited its scope. To get the bill passsed, supporters, who had pushed for the protections to be permanent, had to compromise, settling on $4.3 billion for sick victims over a 5-year period.
Many Democrats and Republicans from both chambers of Congress agree the bill needs to be extended, 9/11 victim advocate John Feal tells Newsweek. A group of a Senators and Representatives introduced extension legislation in April 2015.
Efforts to extend Zadroga are largely lead by U.S. Reps. Carolyn Maloney, Jerrold Nadler, and Peter King, as well as Sen. Kirsten Gillibrand.
If the proposed extension does not pass, benefits will end by October 2016. Expiration will leave beneficiaries without this health monitoring, care and compensation.
Stewart and the first responders will lobby Capitol Hill on September 16, 2015. The Citizens for the Extension of the James Zadroga Act and Feal organized the lobbying day.
The former Daily Show host has long advocated for 9/11 victms. During the December 16, 2010 episode of the Daily Show, Stewart "devoted" the program to "shining a light on the need for Congress to do the right thing and stand with our first responders by finally passing the Zadroga bill," organizers of the Sept. 16 rally said in a statement. "This episode played a key role in the ultimate passage of the bill one week later on the final day of the lame duck session of Congress."