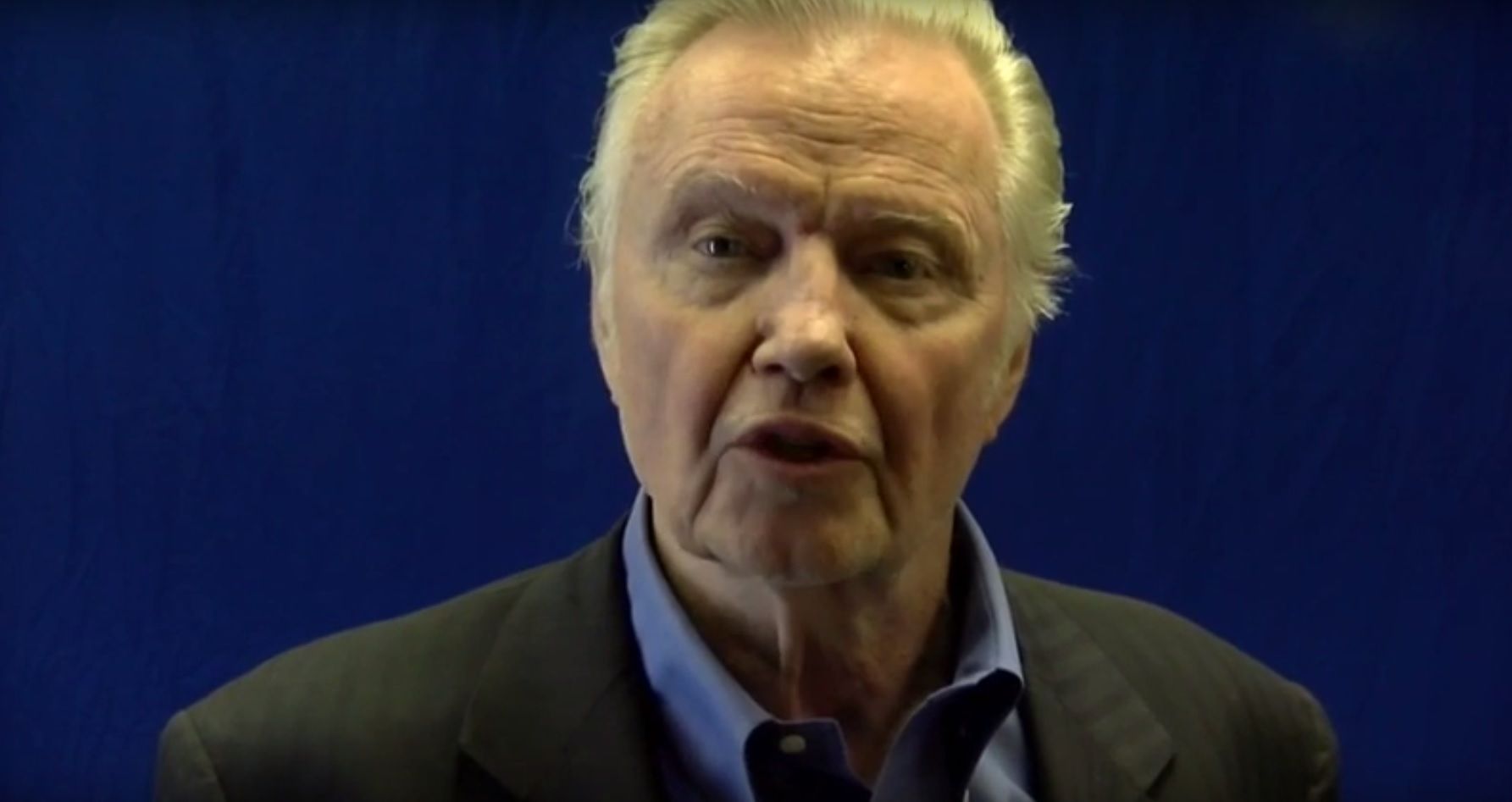 Jon Voight is joining Donald Trump in his quest to make America great again—and attacking Hillary Clinton in the process.
The acting veteran, who has been vocal in his support of the Republican presidential candidate on social media throughout the election, posted a video on YouTube late Thursday in a bid to sway people to vote for Trump.
In the video, titled "Jon Voight's plea to save America," the 77-year-old star says he is feeling "great anxiety" with just three weeks to go until the "most important election in American history."
The show of support comes as the would-be president is embattled in various historic allegations of lewd behavior towards women.
Voight criticized Clinton for having "blood on her hands" for failing to protect four American citizens, including the U.S. ambassador to Libya, in the Benghazi attacks in 2012.
He also took aim at both Clinton and current president Barack Obama's policies on immigration. "Thousands of refugees will flood our nation and nobody will know the good guys from the bad guys," said Voight. "It will kill our economy, which is at an all-time low now, under the years of Obama's presidency. And Hillary boasts of how proud she will be to continue Obama's legacy."
Momentarily diverting away from Clinton, the Academy Award winner—the father of actor Angelina Jolie—also continued his harsh exchange of words with fellow Hollywood star Robert De Niro.
In case you missed the story so far: De Niro recently earned headlines with his own campaign video saying he wanted to punch Trump. In response, Voight tweeted he was "ashamed" of De Niro's remarks.
Biting back, De Niro said Voight was a "nice guy" but "delusional."
In his latest video, Voight claimed the Raging Bull star lacked "tolerance for anyone with a different opinion."
In follow-up tweet, the actor sent a message to the Republican candidate, telling him he'll be "the greatest president" the U.S. has seen.
He went on to champion Trump's bid for presidency, saying he will "save our America."