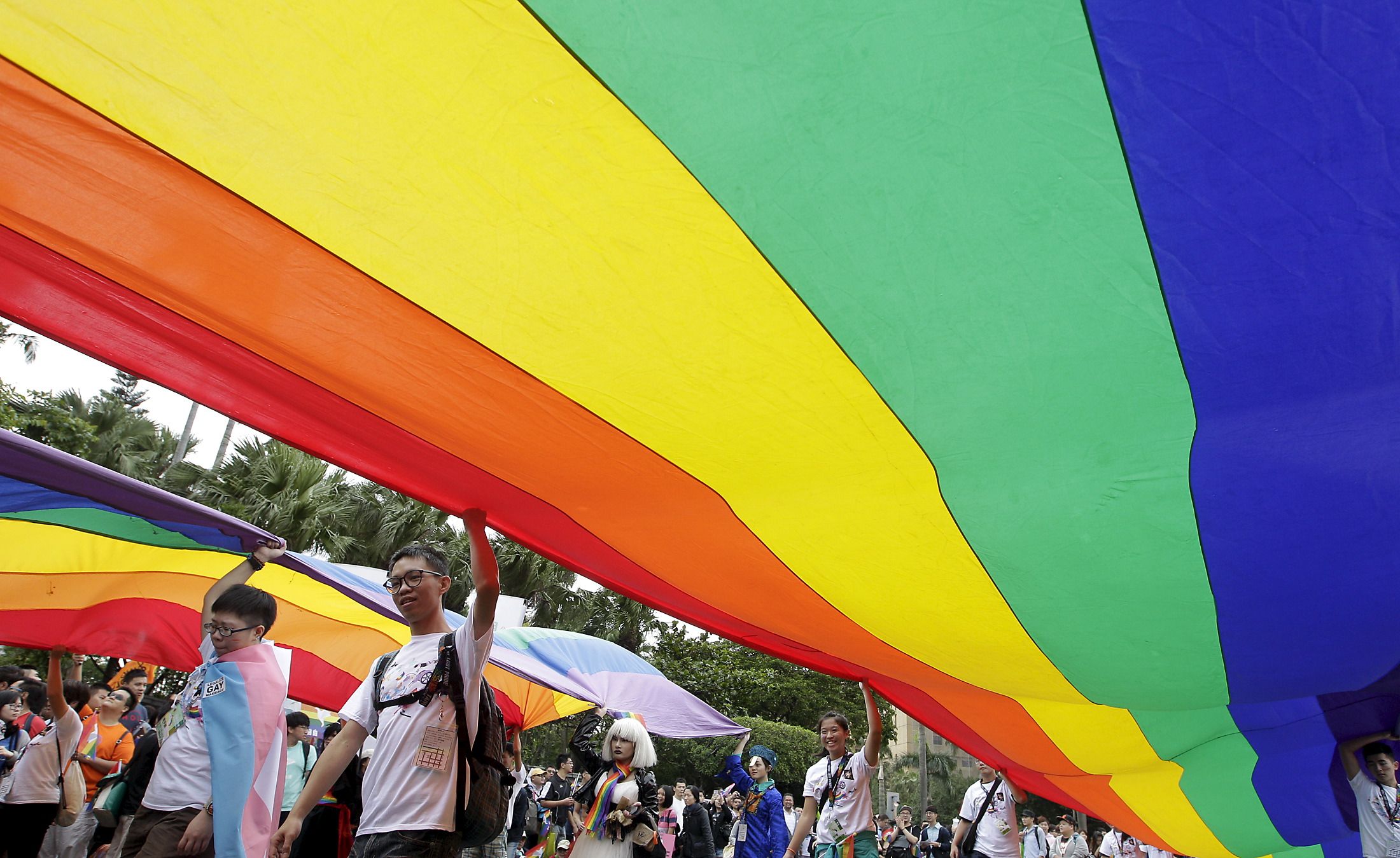 A superior court judge has ordered the New Jersey-based nonprofit JONAH, a gay conversion therapy organization, to shutter for good.
CBS News reports that Friday's ruling by Judge Peter Bariso means JONAH, which stands for Jews Offering New Alternatives for Healing, must stop all operations within the month. It is now forbidden from "engaging, whether directly or through referrals, in any therapy, counseling, treatment or activity that has the goal of changing, affecting or influencing sexual orientation, 'same sex attraction' or 'gender wholeness.'"
It's worth noting that New Jersey Governor Chris Christie, now a Republican presidential candidate, in 2013 signed a bill that barred licensed therapists from exercising gay conversion therapy in the state. JONAH officials, however, are not licensed therapists.
JONAH—which was bred from fraud, as Newsweek has reported—was slapped with a lawsuit in 2012 that accused the organization of making false claims. In June, four plaintiffs who alleged that JONAH had exploited them with false guarantees, were given $72,000 in damages from the organization.
An attorney for the former clients of JONAH, David Dinielli, said that the conversion therapy—which sometimes included questionable practices such as "strip therapy" and requiring men to cut off contact with their mothers—was counterfeit. Speaking to CBS, Dinelli said the practice was "premised on the lie that homosexuality is a disease or a disorder. This case proved it to be a lie."
JONAH officials denied the allegations during the ongoing trial, saying they didn't make false claims or guarantees to their clients. They also said they had the right to help those who were conflicted about their gender identity or sexual orientation.
As Newsweek notes, JONAH's 10-plus years were successful within the Jewish community because it plucked at the belief that homosexuality is rooted in behavior that is alterable.