Jonas Brothers Announce Reunion, New Song in James Corden's Carpool Karaoke Teaser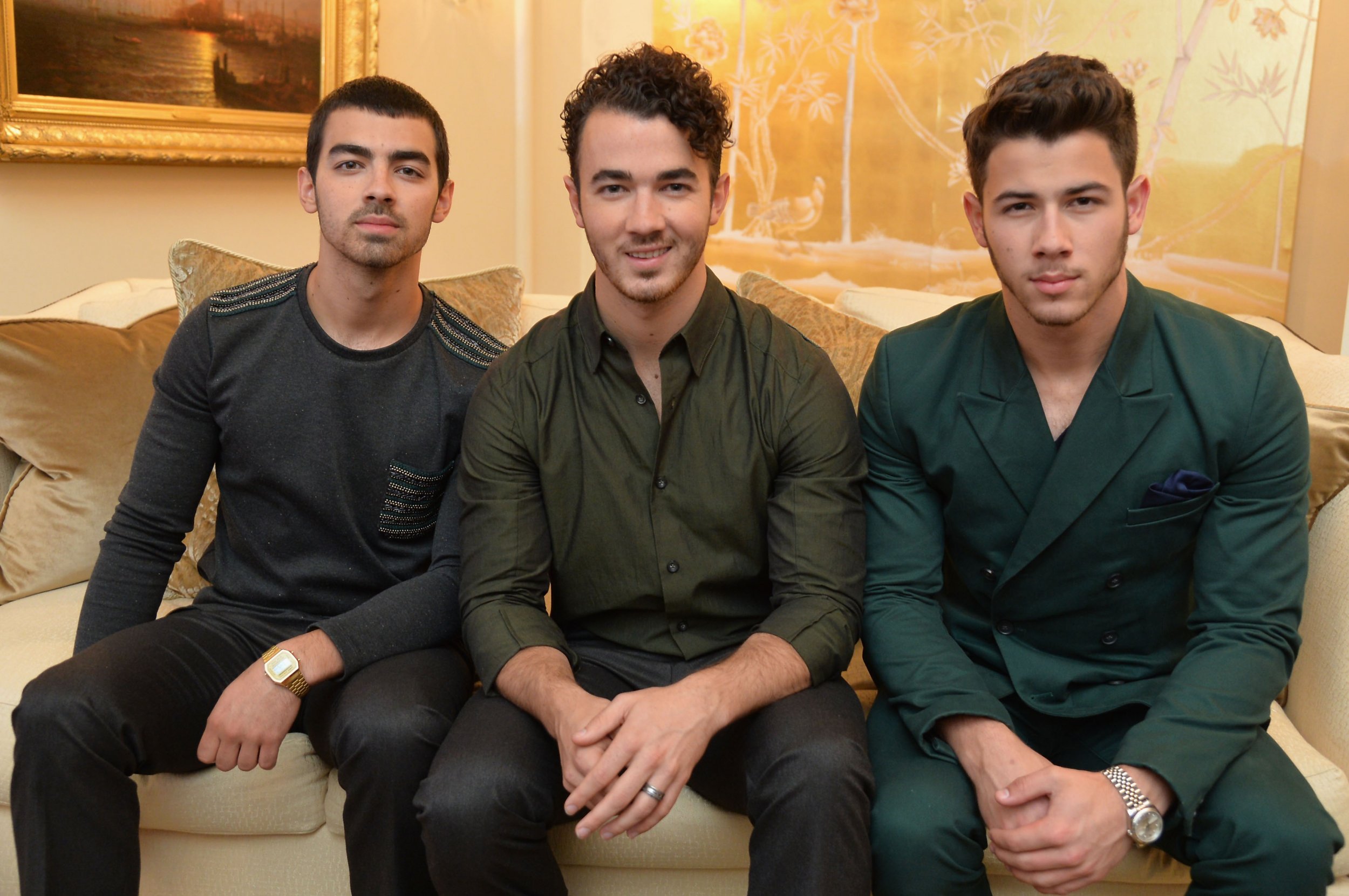 The Jonas Brothers are back and will allegedly release their first new song on Friday. The band of brothers, who split up in October 2013, revealed they reunited in a preview clip for James Corden's "Late Late Jonas" takeover, which will take place throughout next week.
In the clip, Joe Jonas gets in Corden's car, in a typical carpool karaoke setup. His phone rings, and he asks to pick someone up. Nick Jonas gets in the car, then also receives a phone call to pick up Kevin Jonas. With the three sitting in the car together, Corden asks: "Wait. Is what I think is happening, happening?"
With a shared glance, the brothers said: "Yep, we're back." The video was shared on Corden's YouTube and Twitter account on Thursday morning.
In the short clip, the brothers also spoke of their happiness announcing the reunion. "It's nice to be able to finally tell somebody," said Nick. "We kept this a secret now for almost seven or eight months. This is basically our first performance back."
Newsweek subscription offers >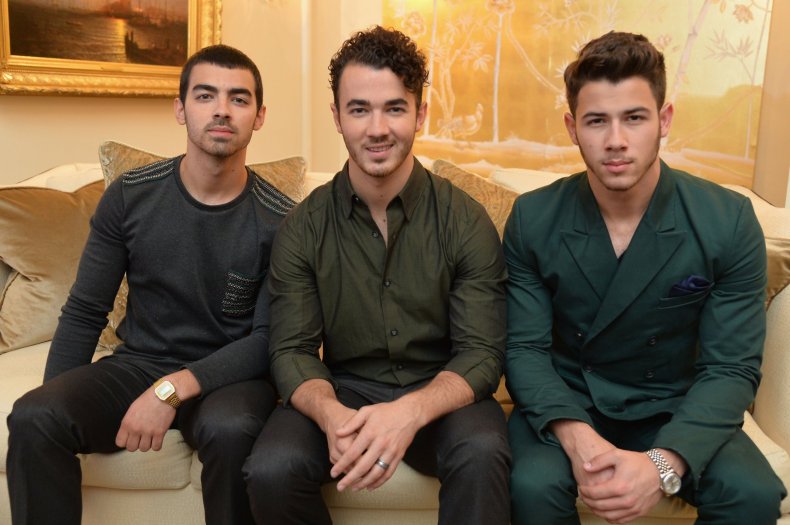 Kevin chimed in. "We've got to dust off the cobwebs. Let's go!" he said.
The brothers then debuted their new song, "Sucker" in the carpool karaoke setting. The pop song sounds like a page out of the brother's old music, but with updated energy, most likely inspired from their solo ventures. Since their time as a band, Nick has found a successful solo career, and Joe performed in the pop band DNCE. Kevin, meanwhile, has focused on family life and appeared in a reality TV show based on himself and his wife.
Nick recently married Priyanka Chopra, and Joe is currently engaged to Game of Thrones actress Sophie Turner.
Newsweek subscription offers >
"Sucker" will be released Friday. The official Jonas Brothers Week on The Late Late Show with James Corden will start Monday and carry on throughout the working week.
Fans guessed the band of brothers would return with new music when they deleted all old social media accounts and replaced all images with black screens. On Thursday morning, the band updated their accounts with photos of themselves in colorful clothing and a banner that advertised "Sucker." They also started the hashtag #JonasBrothers.
The Jonas Brothers did not immediately respond to Newsweek's request for comment on their reunion, or future as a band.
Jonas Brothers Announce Reunion, New Song in James Corden's Carpool Karaoke Teaser | Culture