The Jonas Brothers are back, and with their musical revival comes some hard truths about why the band split up in the first place. Since returning to the pop music scene, Nick, Joe and Kevin have been vocal about their past disagreements and how they nearly ruined their family ties forever.
Now, fans of the group can see their transformation from Disney-inspired adolescents to grown men with a better grasp on fame and family—and a lack of purity rings. This week, the brothers premiered Chasing Happiness, a new documentary that focuses on the reasons the band first fell apart, and how they picked up the pieces again. With intricate explanations, heartfelt moments and a feeling that family is superior to anything, the Jonas Brothers have crafted a lovely personal history filled with nostalgia, honesty and hope for their future.
Chasing Happiness is available to stream now on Prime Video. This means, in order to stream the film, you must have an Amazon Prime account. The film is free for all users who already pay for the perks of Amazon Prime.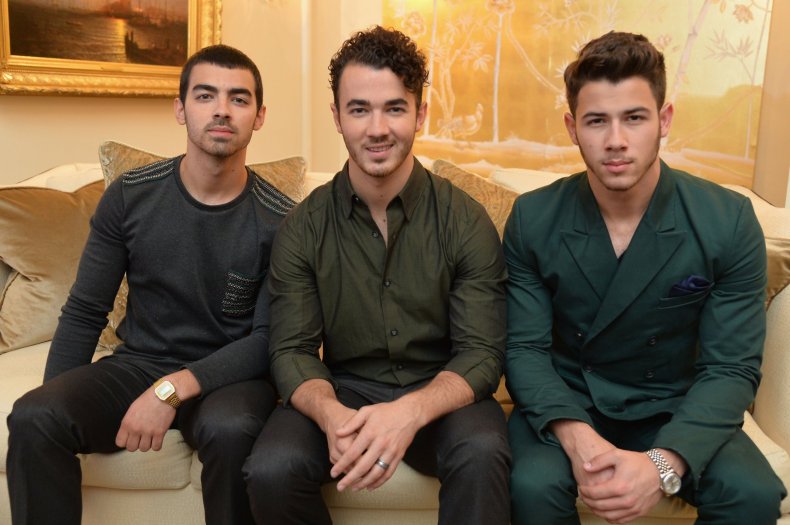 The film cannot be viewed by anyone without Amazon Prime, but there's a quick and easy fix—signing up for the 30-day trial, which you can do on the film's Amazon page. This trick won't work if you've had a Prime account in the past, or if you have already taken advantage of the 30-day free trial.
Chasing Happiness is 96 minutes long, and has been praised by fans since its release Tuesday morning. Some even said they bought Amazon Prime in order to watch it.
Amazon Prime is $119 per year, or $12.99 per month.
While the film is full of moments that shed new insight into the Jonas Brothers' past and future, this isn't the only form of entertainment planned to tell their story. The band announced they'll release a memoir titled Blood: A Memoir From The Jonas Brothers. The book, which will also be available for purchase on Amazon and elsewhere, will not be released until November 19.
Before that, the brothers will release their comeback album, also titled Chasing Happiness, on Friday. They'll later embark on a world tour, which will begin on August 7 in Florida.