Jonathan Fisher Discusses Possible Rematch With Matt Amodio on 'Jeopardy!'
New Jeopardy! sensation Jonathan Fisher was seen achieving quite the feat last week, when he defeated reigning champ Matt Amodio on his 39th outing.
And, in proving that his shock win was no fluke, Fisher clocked his fifth win during Friday night's installment of the show, with total winnings of $117,700.
His most recent victory has qualified him to compete in the "Tournament of Champions next year—meaning he could well be facing off against the Yale Ph.D. candidate once again.
And in an interview with Jeopardy! Clue Crew member Sarah Whitcomb Foss, Northwestern University graduate Fisher has revealed that he's relishing the idea of playing alongside Amodio again—though not from a competitive perspective.
"I wouldn't think about it as trying to beat him again," said the actor, who hails from Coral Gables, Florida. "It was so cool just to play with him the first time, so getting to do that again would be really, really cool... That would be great."
Speaking about his status as a five-time winner, Fisher went on: "It's very cool. I expected to be a one-day Jeopardy! player and five days later it's very cool."
When asked what the best part about being on the show was, Fisher revealed that he has been immensely enjoying simply getting to play on the show.
"It's something that I do every weeknight at home by myself, because my partner won't watch the show with me," he explained. "So it's been great to just kind of play the game how I want to play and have fun doing it."
On October 11, Ohio native Amodio finished behind Fisher and fellow contestant Jessica Stephens, after being the only one of the trio to incorrectly guess the answer to the "Final Jeopardy" clue.
After the episode aired, Amodio took to Twitter to congratulate his opponents, writing: "Congrats to today's two brilliant challengers for making it an exciting game of #Jeopardy today! Let's celebrate a match well played by Jonathan and Jessica!"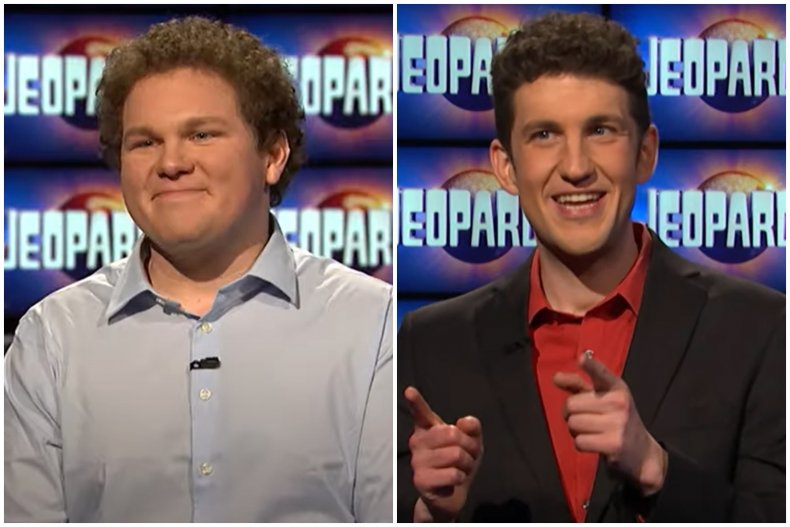 The Connecticut resident added in a statement: "Everybody's so smart and so competent that this could happen any game. And this time it did."
"I always wanted to be a Jeopardy! champion, and I accomplished that," he continued. "l know going into every bar trivia game that I play that I'm going to come in with a little intimidation factor.
"But also, I just like the badge that it represents. As somebody who prioritizes knowledge and knowing things, this is really a good one to have following me everywhere."
Shortly after his defeat, the affable computer science student denied accusations from viewers that he threw the game because he wanted to return to his studies.
A number of fans expressed shock that Amodio could have answered Poland—rather than Austria—to the "Final Jeopardy" clue: "Nazi Germany annexed this nation and divided it into regions of the Alps and the Danube; the Allies later divided it into four sectors."
However, the erstwhile champ said that he enjoyed his continued success far too much to ever lose on purpose.
"I really like winning Jeopardy games," he told Newsweek in an email. "I always want to do that more."
Amodio's 38-game run, during which he earned $1,518,601, saw him land in second place for all-time Jeopardy! win streaks, behind only Ken Jennings, who achieved 74 consecutive victories back in 2004.