Jonathan Franzen, the Writer We Love to Hate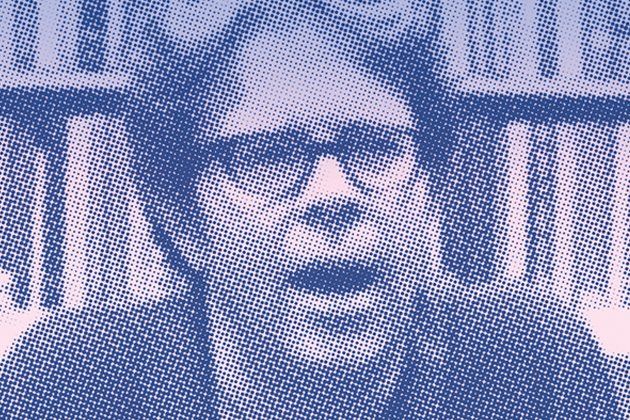 Jonathan Franzen spends most of the three-minute author video for his new novel, Freedom, explaining how uncomfortable he is with the idea of author videos. In his now familiar mix of prickliness and pretension, Franzen complains that making the video somehow corrupts the "still place" that reading occupies, because you can't really "multitask reading a book." (Apparently, he never reads in a doctor's office—or in the bathtub.) "I loved The Corrections," one commenter wrote on Vulture.com, "but I fear I'll never pick up Freedom—I'm already starting to feel Franzen fatigue sinking in."
Join the club. So far, critics have been careful to review Freedom and not Franzen, almost uniformly praising the novel without letting their feelings about the seemingly insufferably self-important writer color their views. Will readers be as generous? There's no getting around the fact that Freedom comes with an ever-expanded set of baggage. The Corrections was written by a fairly unknown, earnest-looking guy with glasses. Freedom comes from the man who dissed Oprah, complained that the Tony-winning musical Spring Awakening was a bastardization of the 1891 Frank Wedekind play (which Franzen himself had recently translated from the German), called book critic Michiko Kakutani "the stupidest person in New York," and claimed such affectations as writing in an earmuff-and-blindfold-equipped sensory-deprivation chamber.
To be clear, not all these characterizations are accurate or fair: the Oprah thing was more complicated, and the blindfold is only an occasional accouterment. What is true is that in the nine years between The Corrections and Freedom, the Internet has exposed writers to a level of personal scrutiny formerly reserved for pop stars and teen idols, making it difficult to separate how you feel about an author's personal life from how you respond to his work, despite your best efforts to read the writing, not the writer. Gawker opines on which writers are "book hot," while publishing blogs report not just on how much authors receive for their books but also how they spend the money. (One could argue that public opinion turned against Jonathan Safran Foer not with the release of his critically savaged second novel, Extremely Loud and Incredibly Close, but with the revelation that he used the advance to purchase a $6 million Brooklyn brownstone.) And then there's the now de rigueur author video, which Franzen simultaneously embraces and abhors.
Certainly writers' personalities threatened to overshadow their work long before the Internet—Ernest Hemingway, Norman Mailer, and Dorothy Parker come to mind. But their public personas (accurate or not) corresponded nicely with the themes of their books, giving their writing the patina of authenticity. In Franzen's case, his peevishness undermines the humanistic intentions of his work. Freedom is similar to The Corrections in tone—both are capacious family sagas set primarily in the Midwest with international interludes. But where Alfred, the patriarch of The Corrections, came across as controlling and stern but finally pitiable, Walter, the patriarch of Freedom, sounds increasingly like a crank, especially since so many of his opinions and interests—overpopulation, bird watching—align with what we now know about his creator. Freedom is, at best, as good as The Corrections (which is to say, fantastic), but it also feels like a retread. When Franzen focuses on the relationships between Walter and his immediate family, you want to keep reading forever, just as you did in The Corrections. But when he uses Walter as a mouthpiece to lecture about, say, deforestation, the lengthy digressions and backstories that so beautifully developed character in the first book now come across as excuses for broad harangues. Whether or not Freedom is a popular success, it's hard to feel too bad for Franzen. The movie rights have been acquired by producer Scott Rudin—at least according to reports on the Internet.