Jonathan Majors: Fans React as Star Joins MCU as 'Ant-Man' Bad Guy
Jonathan Majors' TV and film career may be only three years old, but the actor has already been acclaimed by many critics for his work in The Last Black Man in San Francisco (which President Barack Obama called one of his favorite films of 2019), Netflix's Da 5 Bloods and his most recent project, the supernatural horror Lovecraft Country on HBO.
His next role, however, is likely to be the one that moves Majors from indie darling to full-blown movie star. According to Deadline, the actor is set to join the Marvel Cinematic Universe (MCU), with a major role in the upcoming Ant-Man 3.
Officially, who the actor is playing has not been announced though it is for a lead role alongside Paul Rudd as Scott Lang/Ant-Man and Evangeline Lilly as Hope Van Dyne/Wasp. However, sources told Deadline that Majors would be playing Kang the Conqueror, a Marvel supervillain who has battled many of the comic book house's most famous villains.
After Avengers: Endgame, many fans thought the next stage of the MCU would feature Kang. After all, why establish time travel into the world if you are not going to feature Marvel's evil master of time?
Though Majors is only confirmed for Ant-Man 3, his role could be crucial to MCU Stage 4. After all, the character has links to both the Fantastic Four (one version of the character is a distant relation of Reed Richards) and the X-Men, meaning he could be the character who brings in the supers formerly owned by other studios into the MCU.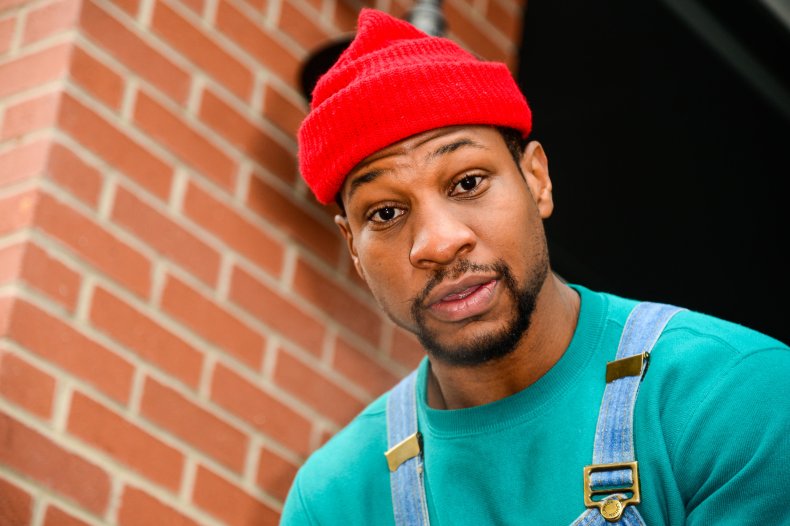 With Majors likely to play a major role in whatever the MCU has to offer next, fans were very excited for the casting. TV and film blog The Mary Sue, for example, tweeted: "Jonathan Majors is heading to the MCU and the prospect of having Kang the Conqueror in Ant-Man 3 gives us hope for what it could mean for the Young Avengers and Fantastic Four!" Another wrote, "facial feature-wise, Jonathan Majors actually REALLY looks like he could pull off Kang the Conqueror. Like, the resemblance is honestly striking."
One, meanwhile, had a different set of interests, and tweeted: "I'm so excited for the fan fiction that will surely come depicting Jonathan Majors and Paul Rudd as a couple."
The as-yet-untitled Ant-Man 3 will be directed by Peyton Reed, who shot the first two Ant-Man films. As of November 2019, The Hollywood Reporter wrote that the film would have a likely release date in 2022, and would be filmed after upcoming Marvel sequels Doctor Strange in the Multiverse of Madness and Thor: Love and Thunder. However, the coronavirus has likely led to a shooting delay on these films, meaning that Majors may not be appearing in Ant-Man 3 until 2023.
Ant-Man 3 is coming soon to cinemas; Lovecraft Country airs Sundays at 8 p.m. ET on HBO.