Jonathan Pentland Suspended by Army As Sergeant Charged With Assaulting Black Man
Jonathan Pentland, the army sergeant who was captured on video harassing a young Black man in South Carolina, has been suspended by military leaders pending an investigation.
Footage went viral of Army Sergeant Jonathan Pentland confronting the man who was walking in front of his home near Columbia in Richland County.
Pentland is seen threatening him with violence, at one point, shoving the young man hard in the shoulder, causing him to almost fall to the ground after telling him to leave the neighborhood.
Pentland, 42, who was an active U.S. Army Sergeant assigned to Fort Jackson, has been charged with third-degree assault and battery and has been released from jail on a $2,125 personal recognizance bond.
In a statement, Fort Jackson Commander Brig. Gen. Milford Beagle, Jr. said: "Soldier conduct on and off duty must be exemplary to retain the trust of our communities and our nation."
"Fort Jackson continues to work with and support Sheriff Lott, our local law enforcement professionals, and community & civil leadership as this case moves forward," he added.
Video of the incident got national attention. In the clip, Pentland is seen threatening the pedestrian, accusing him of being "in the wrong neighborhood," and saying that "I'm about to show you what I can do."
On Wednesday, protesters gathered outside Pentland's home and objects were thrown at the house, including one that went smashed an upstairs window. A light fixture attached to the home was also broken, although no injuries were reported, The State reported.
"The protests at the Pentland home have become violent," Richland County Sheriff's Department said in a statement on Twitter, adding that Pentland's family "were moved to another location and the neighborhood is being closed off except to residents."
"While RCSD has always supported peaceful protests, criminal acts will not be tolerated and those who committed this vandalism will face consequences," the sheriff's department added.
Shadae McCallum, who captured the footage, said she noticed the altercation while she was out on a walk, telling WCSC that the confrontation continued even after she turned off the camera.
"I stopped recorded because I thought [he] was O.K., that he was safe at that point," she said, adding that Pentland followed him. "It's been very emotional and overwhelming," she said. Newsweek has contacted Richland County Sheriff's Department for further comment.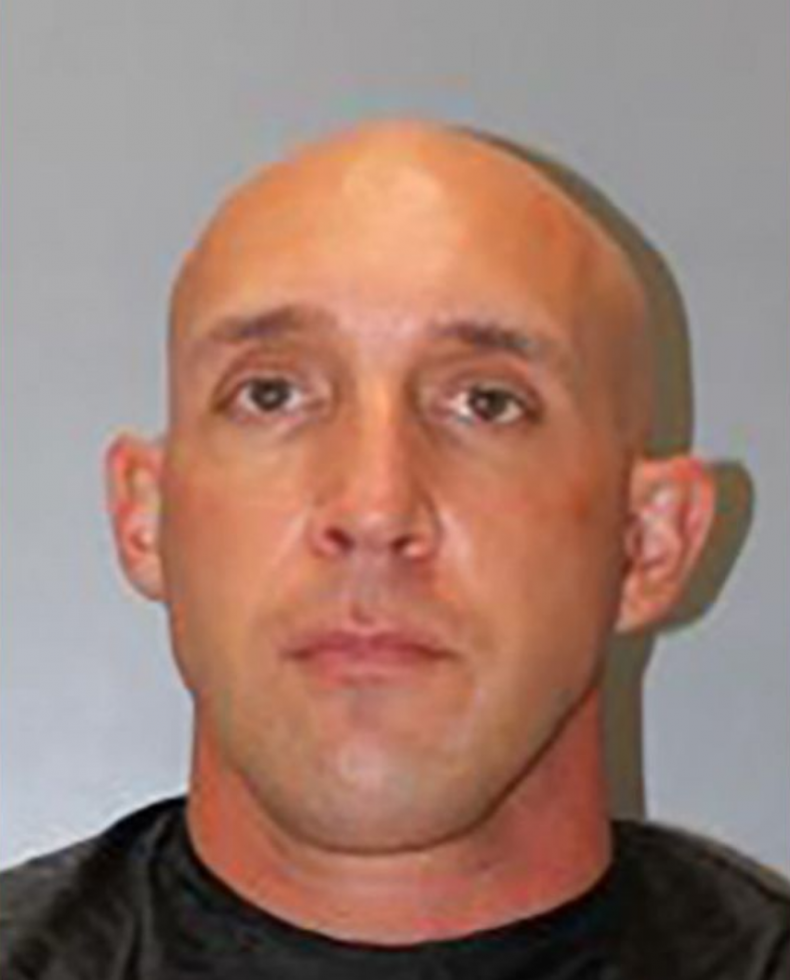 This story has been updated.