Jonathan Pollard, Convicted of Spying for Israel in 1987, Is Now Back in the News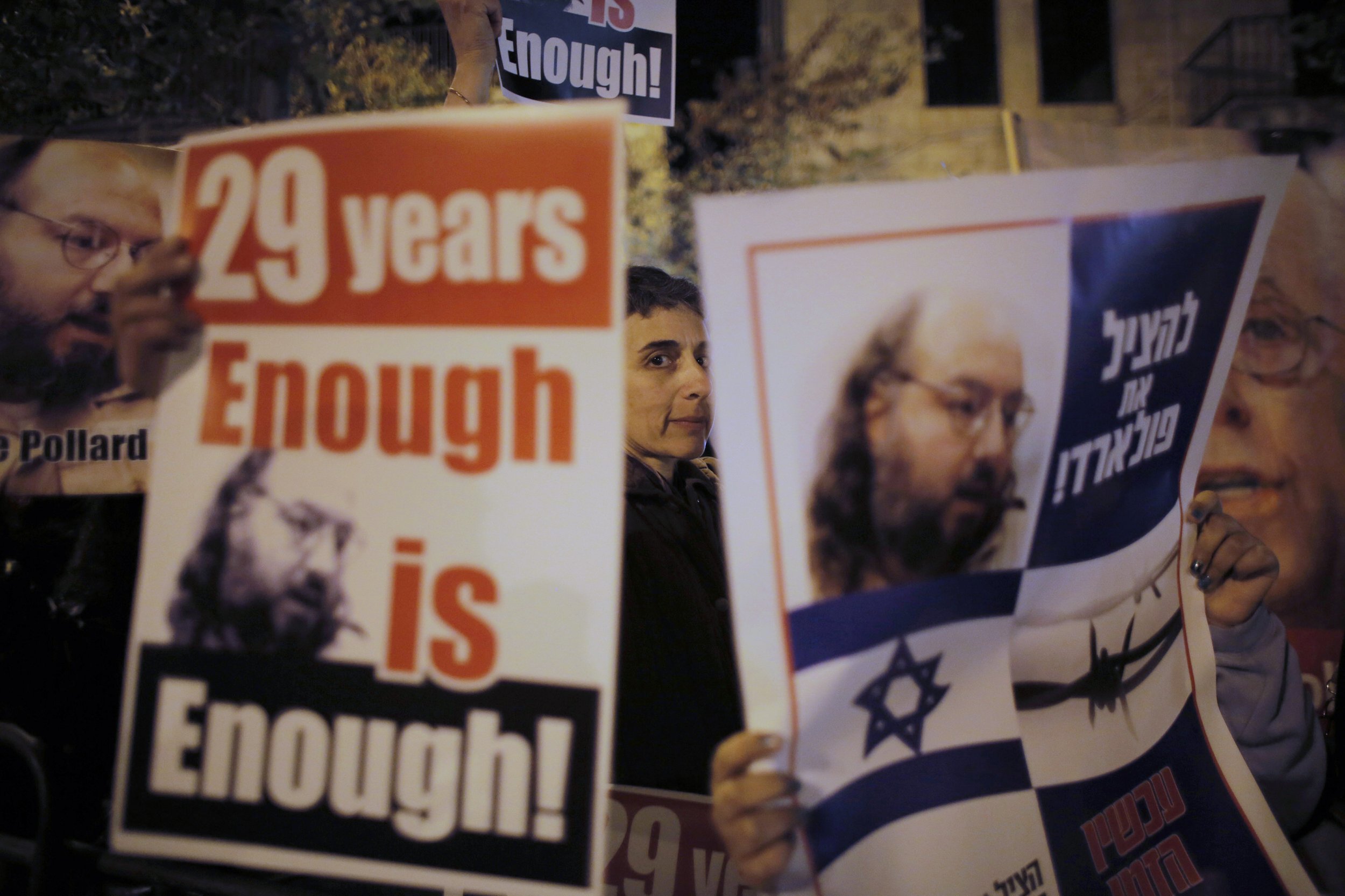 The United States is reportedly close to agreeing to release an American named Jonathan Pollard, who was convicted of spying for Israel in 1987. If he is released, it would be part of an effort to breathe life into the Israeli-Palestinian peace talks, and would likely be accompanied by Israel releasing prisoners of its own and agreeing to stop building some settlements in the West Bank. Pollard was paid in cash for the American documents he gave Israel in the '80s, which were said to have compromised national security and exposed intelligence methods. But this is not the first time his release has been in the cards. In 1998, during the Wye River peace summit, Israel's prime minister, Benjamin Netanyahu, pressed President Bill Clinton to release Pollard, telling Newsweek at the time that it was a "humanitarian request." Pollard, who is now an Israeli citizen, once said he thought of himself as "a frontline solider forgotten deep in enemy territory." What follows is Newsweek's coverage of the controversy in our November 2, 1998 issue.
A Soldier on a Small Hill
By Russell Watson.
Jonathan Pollard confessed to spying on his country for Israel. What did that have to do with the summit?
JONATHAN POLLARD thinks he is the victim. Pollard, 44, gave Israel thousands of secret documents while working as a civilian intelligence analyst for the U.S. Navy. The Israelis paid him to spy: up to $45,000 in cash, foreign travel and jewelry for his wife. After he was caught in 1985, Pollard was sentenced to life in prison, the harshest punishment ever imposed on a spy for a friendly country. After years of denial, Israel finally owned up to Pollard and made him a citizen. But last year Pollard told an Israeli interviewer that he still considered himself "a frontline soldier forgotten deep in enemy territory, taking a last stand on a small hill."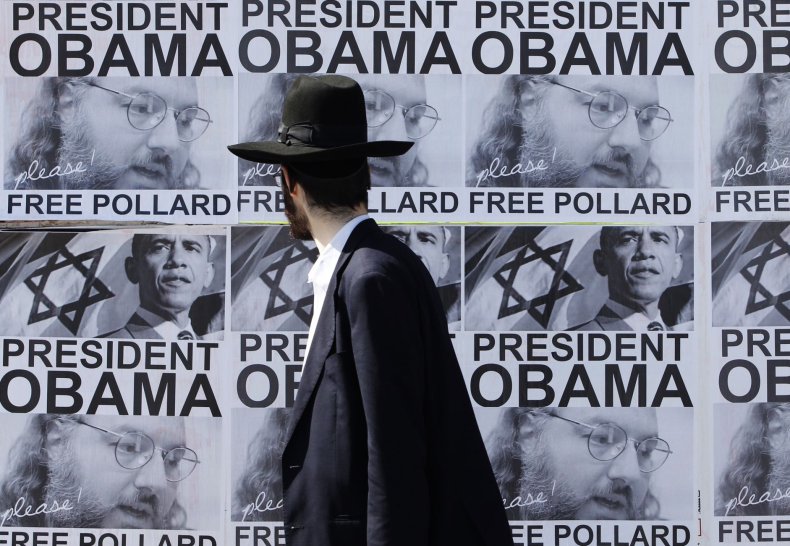 Far from forgetting Pollard, supporters in Israel and the United States have lobbied intensely for his release. The campaign peaked at the Wye summit, where Prime Minister Benjamin Netanyahu held up the peace agreement while he tried to bulldoze President Clinton into letting him take Pollard home to Israel. Four weeks ago Netanyahu personally asked Clinton for clemency. "It's merely a humanitarian request," he told NEWSWEEK'S Lally Weymouth. Last week Clinton agreed only to review the case, leaving Pollard in a federal prison in Butner, N.C., for now. But the facts of the case haven't changed since Clinton's three earlier reviews. By getting the president to take another look, Netanyahu may think he has a tacit promise that the Israeli spy will eventually be set free.
Jonathan Pollard grew up in South Bend, Ind., where his father, Morris, now 82, is a renowned microbiologist at Notre Dame. Zionism enthralled Jay, as his family called him, but he feared for Israel; his father recalls him weeping at the start of the Six Day War in 1967. In 1979, after studying at Stanford and Tufts, Jay took a civilian job in naval intelligence. He soon grew disillusioned, convinced that Washington was withholding information it had promised to share with Israel. In 1984 he approached an Israeli colonel in New York and volunteered to become a spy.
After investigators caught him a year later, Pollard pleaded guilty in exchange for a promise that he would not get a life sentence. Then Defense Secretary Caspar Weinberger asked for "severe punishment." Weinberger's memo to the court, most of which is still classified, said Pollard had devastated national security by revealing "sources and methods" of U.S. intelligence-gathering. Pollard got a life sentence, and his wife, Anne, got five years for helping him.
Pollard was punished more harshly than John Walker, a Navy warrant officer who got only 25 years after passing high-grade secrets to the Soviet Union for nearly two decades. U.S. intelligence officers insist that Pollard's punishment fits his crime. "Hundreds of millions of dollars had to be spent to correct the damage," says Joseph diGenova, who prosecuted Pollard. Letting Pollard out, he says, "would be a disgrace." If all the lobbying finally does get Pollard out of prison, he may not be grateful. Although his parents have worked tirelessly for his release, he has not talked to them in more than two years. After a divorce from Anne, Jay had married another woman from his prison cell, and his parents did not approve. "It hurts," says Morris Pollard. "But I don't want to be distracted from our goal, which is to get him out." Now the Pollards can only hope that Netanyahu's last-minute power play at the Wye summit brought them closer to their goal.