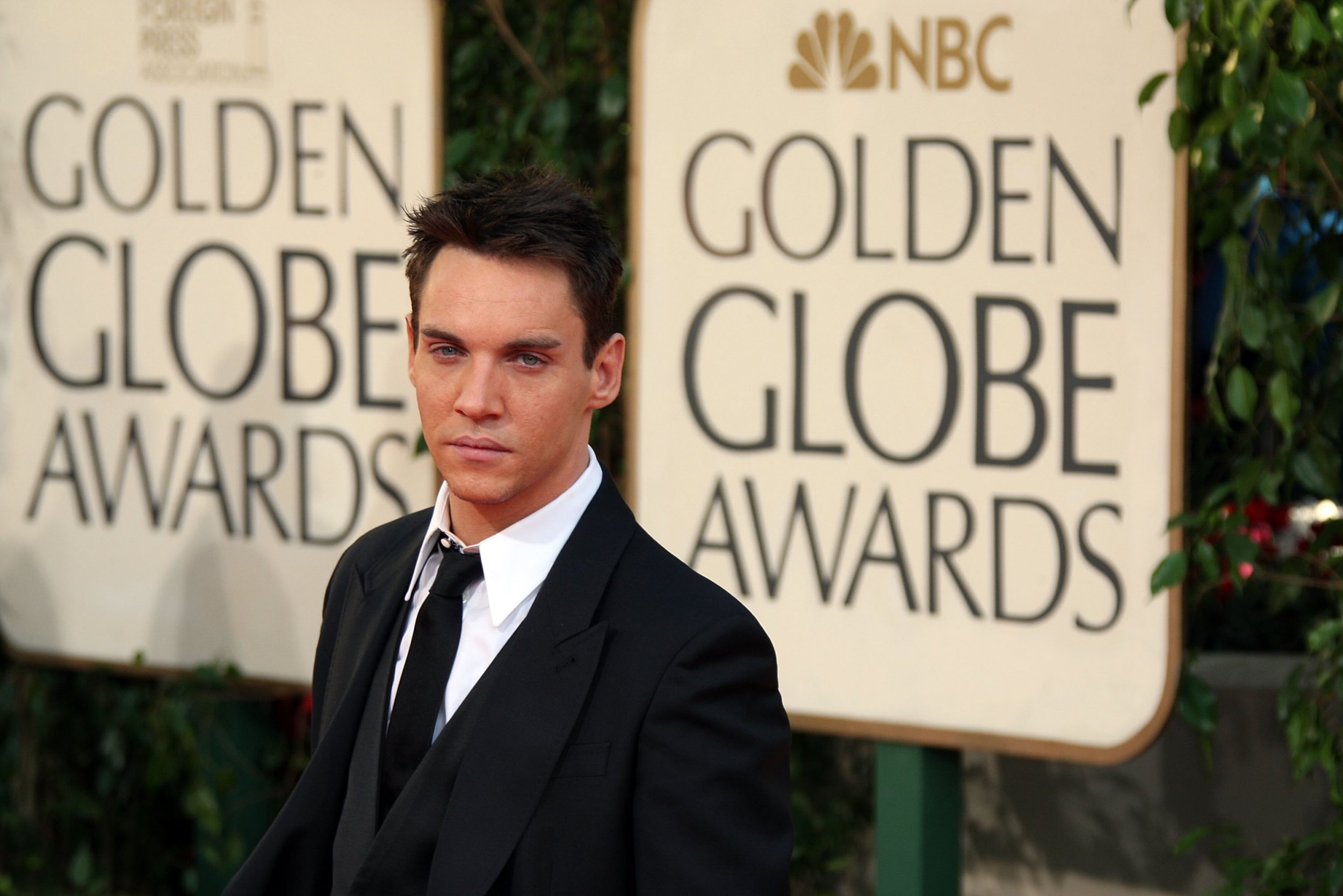 Tudors star Jonathan Rhys Meyers knows he lucked out when it comes to his wife, the actor told People Friday.
"My wife is a superior woman. She's incredible," he said. "I couldn't be luckier."
Meyers and his wife, Mara Lane, fought on a flight to Los Angeles on July 8, People reported the following day. "We had a situation where police received a call for service about a passenger that was arguing with his female companion and possibly smoking," Airport Police Public Information Officer Rob Pedregon told the publication. "Officers met the aircraft at the gate upon arrival, detained parties involved and conducted a thorough investigation."
Meyers spoke about what happened with Larry King on his show, Larry King Now, on July 18. He, his wife and their 1-year-old son, Wolf, who was teething at the time, got on a flight in Peru after a problem with their tickets. "My wife went to sleep, and I very stupidly decided to order a drink. When my wife found [out] … she got very, very angry with me," the 40-year-old actor told King. "I shouldn't drink. It doesn't suit me, and I had been sober for a long time."
He said he "got upset" and smoked an e-cigarette, but put it away when the airline staff told him to do so. "Then I spoke to the Los Angeles police once we got there, who were incredibly kind, incredibly understanding," he said. "I apologized for my behavior."
"I learned my lesson," he told King. "As soon as I got off the airplane, I went and I spoke to somebody, and I got back on track immediately."
Lane revealed that the family had been in South America "specifically working holistically through anger issues that result in these kinds of episodes" in an Instagram post on July 9. "Eight months of sobriety and an unfortunate day of airline travel," she wrote. "When in [those episodes]… he is not in a frame of mind where he can really even comprehend the repercussions and necessary response to his own actions."
She added that the two didn't argue and repeated the airline staff's request of Meyers to not use his e-cigarette. He was "not being himself, speaking very very unkindly," she said, calling it "out of his character." "He is feeling deeply sorry for any remote disrespect afforded to me, attendants, onlookers or officers," the post concluded.
"Most of the time, I handle [those struggles] very well, but every so often, you make a stupid mistake," Meyers told People Friday.