JonBenét Ramsey's Possible Killer May Have Confessed to Witnessing Her Death in Letters From Prison
JonBenét Ramsey's mysterious death is one of America's most notorious true crime stories, but the unexplained circumstances around the pageant girl's killing may finally have clarity. A prison inmate, Gary Oliva, allegedly confessed to Ramsey's death in a series of letters to his friend, which will be featured on Dr. Oz Wednesday.
The news of Oliva's possible involvement in the murder comes from his friend, Michael Vail, who claimed Oliva called him the night of Ramsey's death and say he told him he harmed a young girl, according to WWJ-TV, a Detroit local station. The allegations will premiere in an episode titled True Crime Exclusive: "I Accidentally Killed JonBenét."
Ramsey, who was 6, went temporarily missing in 1996. She was later found dead in the basement of her home eight hours after her parents reported her missing. Along with her body, which sustained a fractured skull, was a ransom note that asked for $118,000.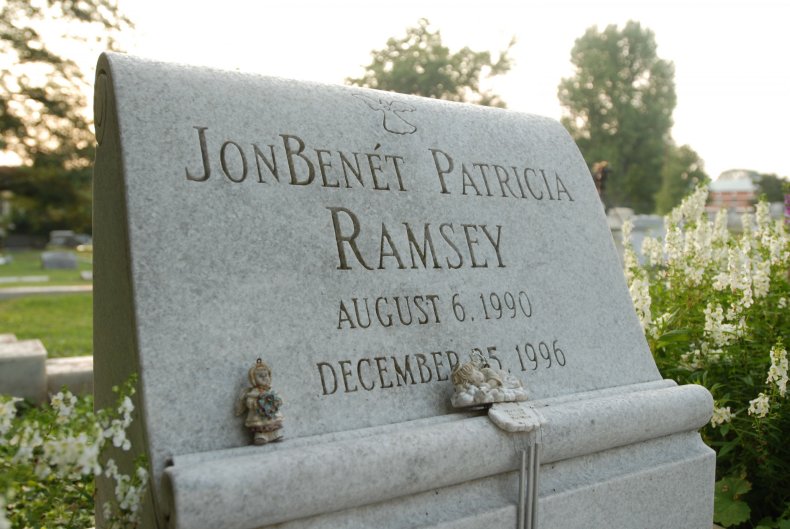 Much attention was put on Ramsey's parents, and even today, they're still suspects in the eyes of the general public. Some of that comes from a handwriting analysis that explained the note was likely written by a woman. Others believe Patty Ramsey, Ramsey's mother, was abusive and may have accidentally killed her daughter in a fit of rage or physical parenting, according to Business Insider.
This isn't the first time Oliva, who is currently in prison for child pornography, has been connected to Ramsey's murder. "I never loved anyone like I did JonBenét and yet I let her slip and her head bashed in half and I watched her die," a letter reportedly from Oliva reads, according to Rolling Stone. "It was an accident. Please believe me. She was not like the other kids."
Oliva's time in prison for child pornography could end soon, as he's up for parole in 2020.
Vail first opened up about his suspicions on Oliva to The Daily Mail in January. He said he'd contacted police about Oliva's suspicious phone call the night of Ramsey's death when he saw the news about Ramsey. He never received an answer, except being directed to a tip line about Ramsey's death.
When Oliva was first arrested in 2000, his possessions included a photo of the child pageant star, and a poem titled "Ode to JonBenét." He was a registered sex offender who lived near the Ramsey family. He was also said to have attended a vigil for the child after her death.
Ramsey's death has become a cultural milestone for the American public and is featured in a series of true crime television specials. A 2017 Netflix documentary, Casting JonBenét, questions why a child, even in death, is so iconic to so many.
One name associated with Ramsey's death is John Mark Karr. The school teacher falsely confessed to the pageant girl's slaying and was arrested in Thailand in 2006. As of 2019, her killer is still unknown.