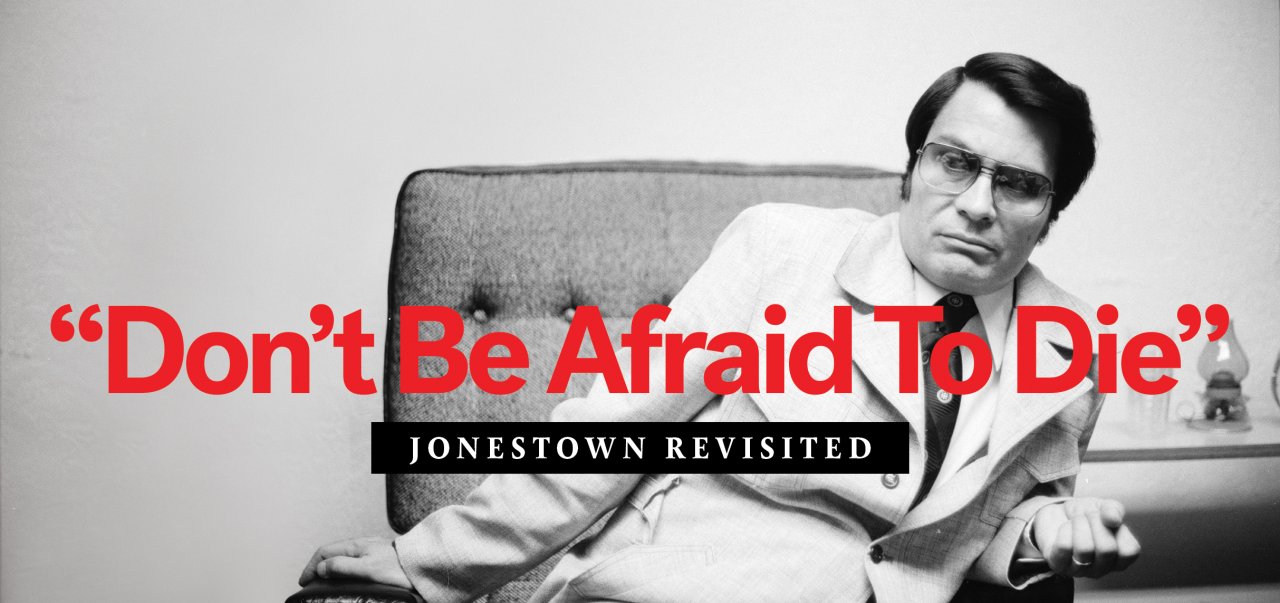 A 'McCarthy-Like Web': Jones Bans NBC From Jonestown
In this series, Newsweek reconstructs the events leading to the Jonestown Massacre as it happened in 1978, day by day.
November 4, 1978: Jones was particularly concerned about the NBC crew. The network was sending down one of its best journalists—Don Harris, a lanky 42-year-old who'd won four Emmy Awards for his investigative reports.
An on-air report would show the unvarnished reality of Jonestown. Jones would have no control over the images of his settlement that were broadcast to the world and he couldn't stand the thought of Don Harris standing in his town, smearing his life's work. Based on his lawyer Mark Lane's assessment, Jones directed his aides to send NBC a letter accusing the network of partaking in a "McCarthy-like web" spun to destroy the church and refusing the crew's entry into Jonestown.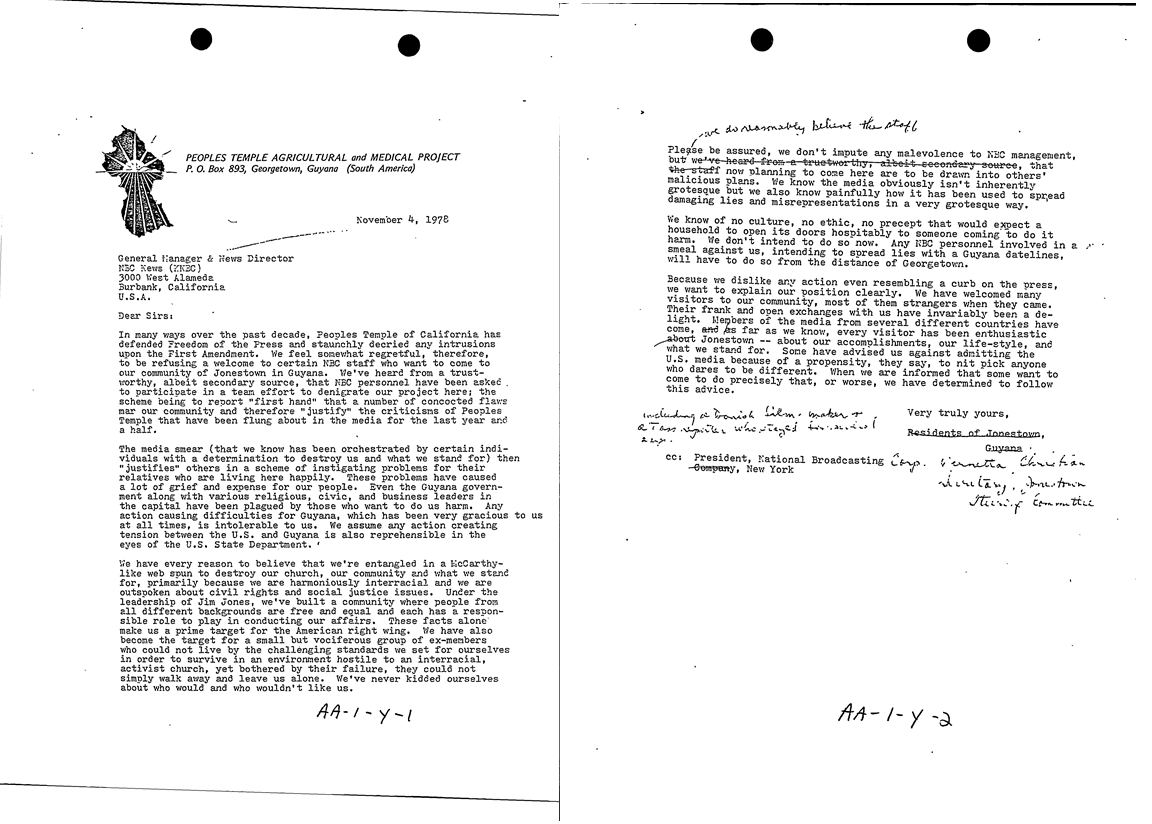 But there was another reason Jones' inner circle was nervous about a live interview. After arriving in Guyana the late summer of 1977, Jim Jones had undergone a shocking change. He'd dropped the façade of gentle, caring pastor—the kind of man who'd go out of his way to pay compliments to elderly women—and lurched about the wooden walkways of Jonestown drunk, high, angry, or paranoid.
Jones' devolution from earnest Methodist preacher to drug-addled tyrant had been a long one. He'd started his career as a teenager in 1948, standing on the streets of Richmond, Indiana and preaching a gospel of social justice to passersby. In a city with a large Black population, during an era of widespread segregation, his message fell sweetly on the ears of many. Whether he believed in his message of equality or simply used it as bait to attract followers is still hotly debated. For more than anything, Jones was a chameleon, doing whatever was necessary to grow his flock: staging fake healings for the charismatic set, offering free room and board to the down-and-out, talking up Lenin and socialism to college kids. In Indianapolis in the 1950s, he'd brought delegations of his mixed-race congregation to forcibly integrate whites-only churches and lunch-counters and was appointed head of the city's fledgling Human Rights Commission.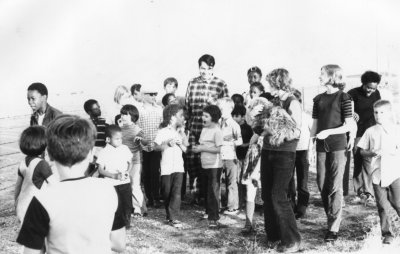 At some point, his sense of his own power and status perverted his sense of right and wrong. It's an age-old story. Surrounded by adoring young acolytes, he began to have affairs with both men and women while pretending to be happily married to his wife Marceline. He only had sex with followers to help them "relate to the cause," he told top aides, insisting that such affairs were a "sacrifice" he did not enjoy making.
It was easier to hide this dual nature in the States than in the constricted space of Jonestown, where he lived in a secluded cottage with two of his female lovers and his wife Marcie lived alone. Although rank-and-file members were forbidden from approaching his residence, word of his living arrangement still leaked out.
It was harder to hide his drug addiction. In the States, Jones took dextroamphetamine (speed) to maintain a hectic schedule of travel, meetings and Sunday services. In Jonestown, the congregant he put through medical school, Dr. Laurence Schacht, became his pusher, doling out uppers or downers to the Temple leader at whim.
The drugs he took in Jonestown made him slur and mispronounce words. When he read the news at the nightly meetings in the pavilion, his tongue lolled in his mouth as if it were a foreign object. Sometimes he sounded words out in English as if he weren't a native speaker. He blamed his vocal impairment on exhaustion, illness, or the sound equipment.
But as the months ticked by, it became clearer to his worried followers that Jones was losing control of himself.
Julia Scheeres is an award-winning journalist and author. Her books include Jesus Land and A Thousand Lives: The Untold Story of Jonestown.