Joni Mitchell 'Awake and in Good Spirits' Following Hospitalization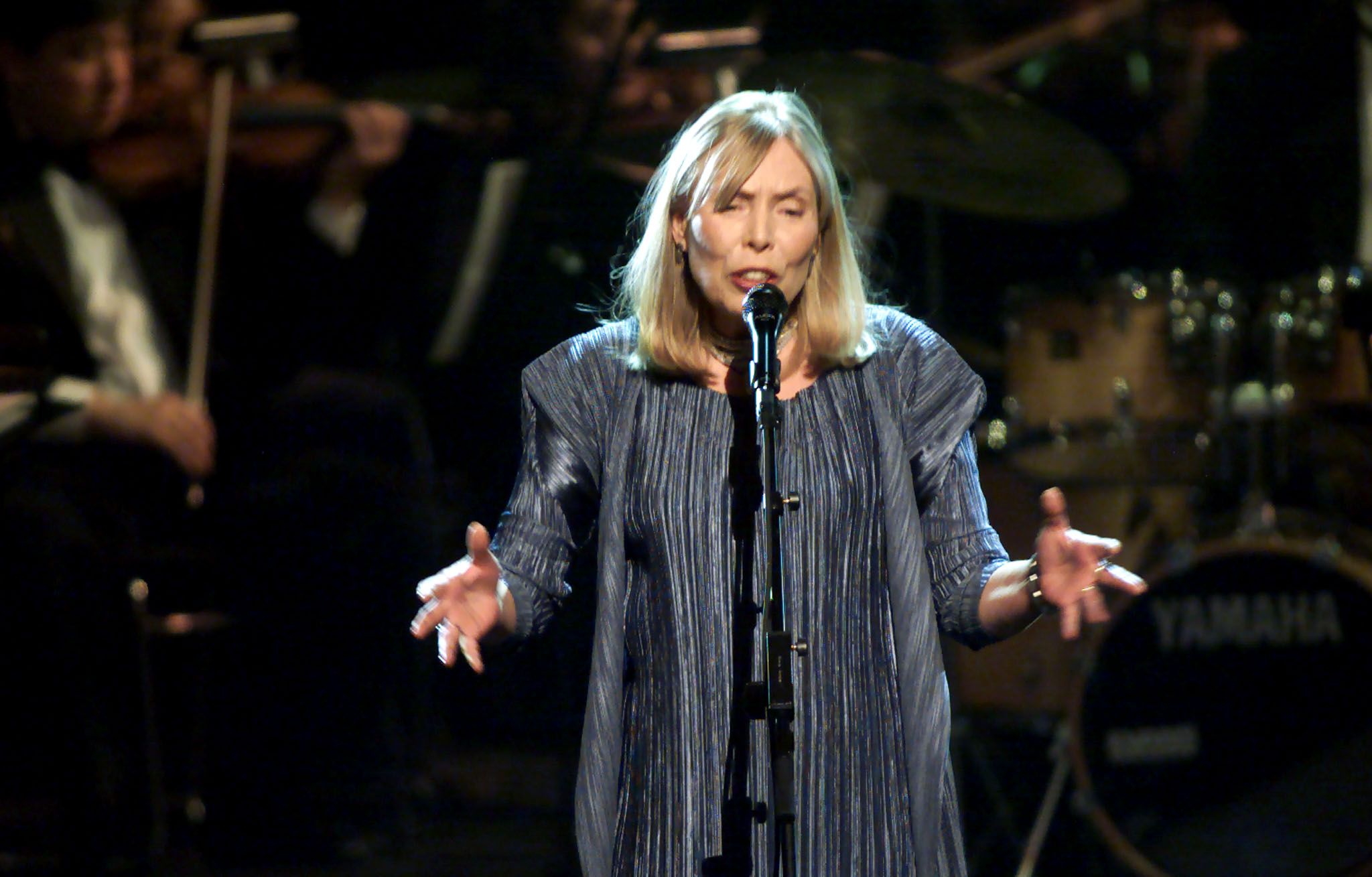 Iconic singer-songwriter Joni Mitchell is "awake and in good spirits" after being hospitalized Tuesday in Los Angeles, a statement on the singer's website says.
Mitchell was taken to the hospital after being found unconscious in her Los Angeles home on Tuesday afternoon. She was feeling better by the evening, according to the statement, but remains in intensive care, where she is undergoing tests.
"Light a candle and sing a song, let's all send good wishes her way," the statement read.
Entertainment website TMZ first reported that Mitchell, 71, had been found unconscious in her Bel Air home, news that was confirmed in a statement issued via her Twitter account. The statement on Mitchell's website did not detail what caused her to lose consciousness but said that she came around while in the ambulance en route to the hospital.
Mitchell suffered from polio as a child and has also had other medical problems. In a recent interview with New York magazine, she recounted her experiences dealing with the effects of dengue, scarlet fever and a skin disorder called Morgellons. She has previously described the latter as "fibers in a variety of colors [that] protrude out of my skin like mushrooms after a rainstorm. They cannot be forensically identified as animal, vegetable or mineral."
An eight-time Grammy Award winner, Mitchell has had a career spanning six decades, with such hits as "Big Yellow Taxi" and "Both Sides Now." While she hasn't performed publicly in some time, in November she screened a film, at Los Angeles's Hammer Museum, about a ballet she helped score and conceptualize, The Fiddle and the Drum, on her 71st birthday.