Jordan Davis's Mother: Don't Use My Son's Death To Expand Stand Your Ground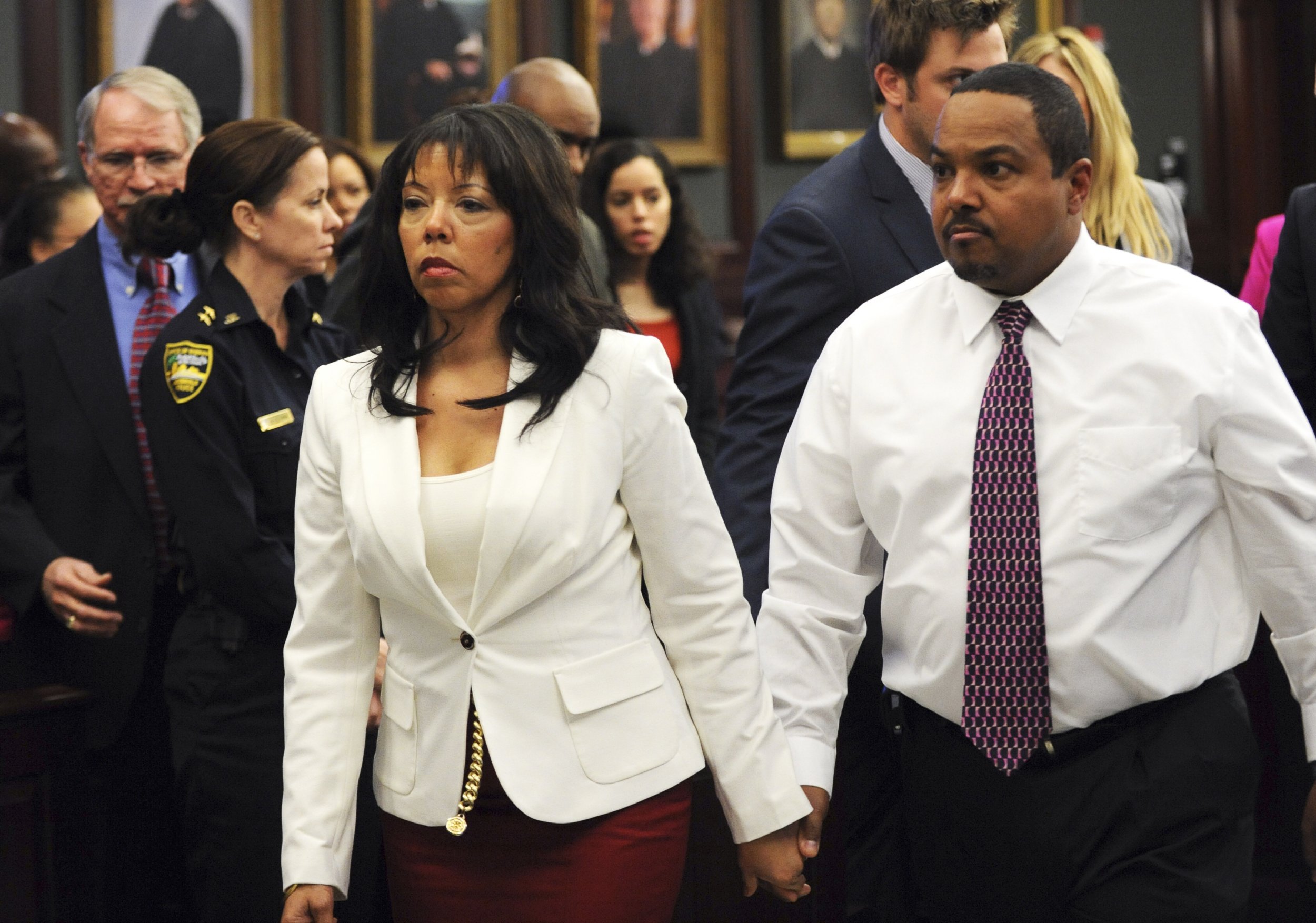 When Florida state Representative James Grant argued last Wednesday in favor of expanding Florida's already deadly Stand Your Ground law, he invoked Trayvon Martin and the name of my son, Jordan Davis. He used my son's name to claim that the system was working—that the fact that my son's killer is now spending life in prison after claiming self-defense and citing the Stand Your Ground law means that Florida's Stand Your Ground law doesn't get in the way of justice being served.
Related: Guns in America: Law restricting doctors' gun speech struck down
Here's my message for Representative Grant: Don't you dare use my son's name to justify your support for this reckless bill. As he knows, I testified against the bill and expanding Stand Your Ground in Florida. I did so in hopes of protecting children like my son.
Representative Grant said on the House floor that the system worked for us. We went to trial twice to get a conviction for Jordan's murder. The first time, the jury could not convict the man who shot my son nine times as he sat unarmed in the backseat of his friend's car, in part because of the Stand Your Ground jury instructions. The second trial won us the verdict we wanted, but it didn't bring back my child.
Jordan was 17 when he was shot and killed while sitting in a car at a Jacksonville gas station, for the apparently "threatening" behavior of listening to loud music with his friends. Jordan was unarmed, but he was a young black man. Now my beloved only son is gone.
Jordan is a victim of this state's "shoot first, ask questions later" culture that is largely a product of the Stand Your Ground law. Jordan's killer felt within his rights to shoot at my child because of Stand Your Ground and the culture it creates.
Stand Your Ground laws make all of us more vulnerable to the threat of gun violence, but they also have a disproportionate impact on communities of color. Shootings of black victims by white shooters are deemed justifiable 11 times more frequently than when the shooter is black and the victim is white. When controlling for other factors, Florida Stand Your Ground cases with minority victims are half as likely to lead to conviction, compared with cases involving white victims.
What's more, a list of Stand Your Ground cases in Florida from 2005 to 2012, compiled by the Tampa Bay Times, found that at least 26 children and teens were killed in incidents related to the law. My son was one of them.
On April 5, the Florida House passed S.B. 128, which is a bill that would expand Florida's already deadly Stand Your Ground law. Lawmakers ignored the concerns of their constituents, gun violence survivors and even prosecutors to strengthen a law that has traumatized so many families in the state.
Stand Your Ground laws embolden everyday citizens, like the man who shot and killed my son, to act like vigilantes instead of seeking peaceful solutions to everyday disputes. Florida's Stand Your Ground law gives untrained civilians more leeway to shoot than the U.S. military gives its soldiers in war zones. Now, with S.B. 128, this already deadly law would become even more reckless by effectively requiring criminal defendants who raise a Stand Your Ground defense to be convicted twice—once by a judge and once by a jury.
S.B. 128 would allow more gun criminals to escape justice by flipping the burden of proof in pretrial immunity hearings from defendants to prosecutors, forcing the state to prove a shooter acted unlawfully before it brings a case to trial. Under this bill, prosecutors would struggle under an insurmountable number of cases, with no additional resources to alleviate their increased workload.
This is unacceptable.
While most parents my age are cheering on their children's prospective career plans and asking about dates, I find myself burying my face in Jordan's polo shirts, trying to imagine the man my boy would be today. I miss my son.
Lawmakers like Representative Grant should understand that the proposals they boldly support today are a slap in the face to those of us who know all too well the grief that gun violence can cause.
My son is not a tactic to be used in political arenas for relevancy and points. Expanding Florida's deadly Stand Your Ground law is not about politics. This is about parents having to bury their children before college acceptance letters roll in. This is about black mothers worrying if playing loud music means that her child will be stalked and killed. This is about communities of color being forced to live with traumatic experiences. It's about whether we want to live in fear of our neighbors and community members.
Nearly 21 years ago, I made a promise to my newborn son that my life would be dedicated to honoring and protecting him to the best of my abilities. Jordan was taken from me. I will still fulfill my promise. I will still do my part to create a country that would have been safe for my son. And while Representative Grant may claim he's doing just that with his support of S.B. 128, my son's final resting place and the graves of so many other innocent Floridians say differently.
Lucy McBath is the faith and outreach leader for Everytown for Gun Safety and Moms Demand Action for Gun Sense in America. Her son, Jordan Davis, was shot and killed in an argument over loud music at a gas station in Jacksonville, Florida, on November 23, 2012. She is also a member of the Mothers of the Movement.