Jordan, Home to Middle East's Largest Refugee Camp, Hit With Sandstorms and Extreme Temperatures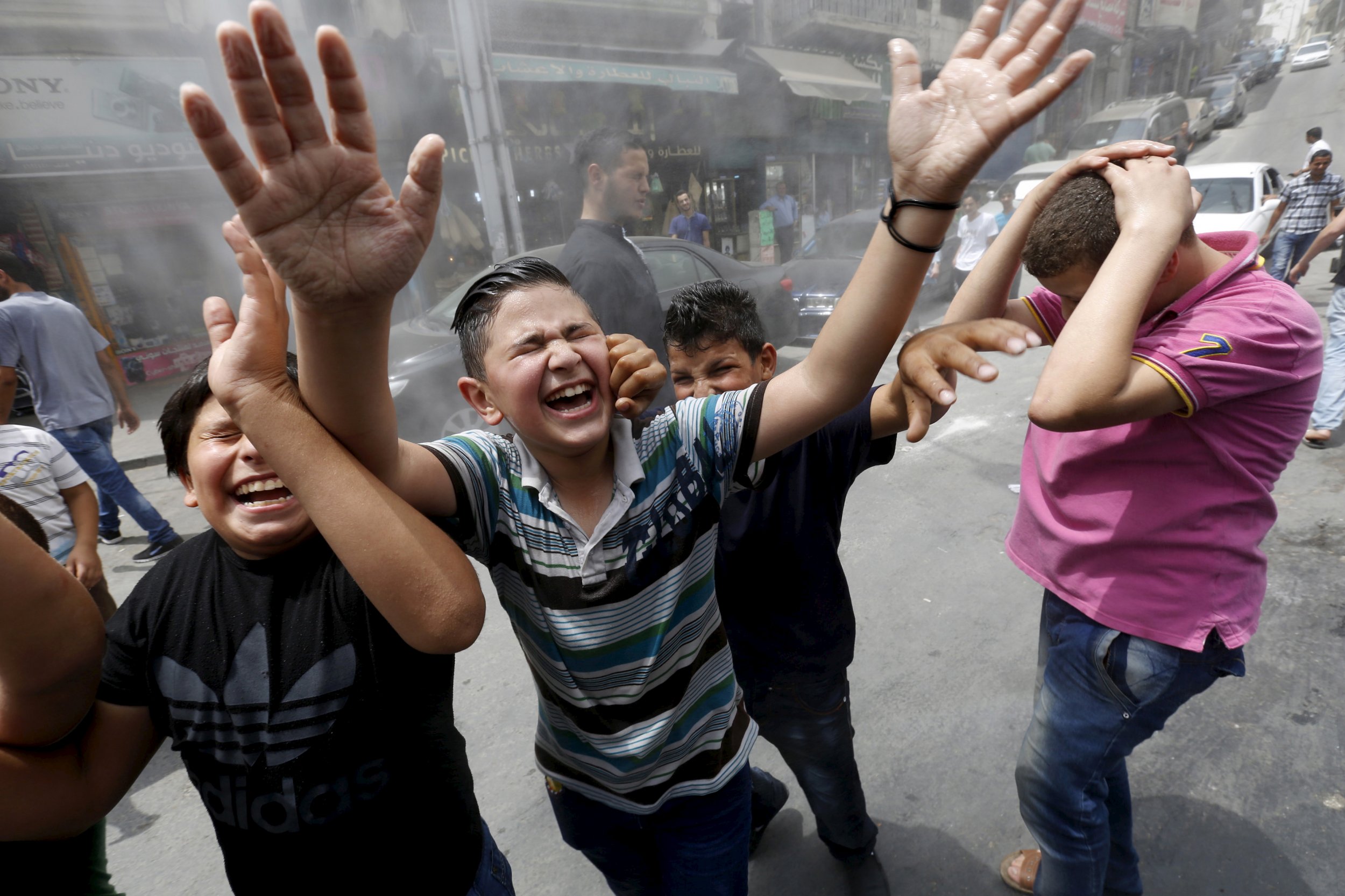 A sandstorm in Jordan has caused havoc this week, disrupting road and air travel and coating the Middle East's largest refugee camp in a layer of grit.
The storm, which descended on the country on Sunday, lowered visibility in Amman, the capital, to 100 meters (328 feet), with winds of around 23 mph, according to the Weather Channel. The country is also experiencing an "unprecedented heat wave," Petra, the Jordanian state news agency, said on Sunday, sending temperatures soaring past 105 degrees Fahrenheit, the highest recorded temperature in Amman since 2010.
Jordan's Zaatari refugee camp, home to more than 83,000 people, many from Syria, and the largest camp in the Middle East, according to the United Nations refugee agency (UNHCR), has also been grappling with the extreme weather. Located in Jordan's Mafraq governorate, workers at the camp tweeted on Monday that a combination of hot temperatures and the sandstorm is "making life in Zaatari even harder than it already is." Photos from the camp show billowing clouds of orange and brown dust swallowing tents, shelters and the camp's other dwellings and buildings.
In Jordan's south, temperatures climbed to 113 degrees Fahrenheit, while Iraq enacted a mandatory four-day vacation as temperatures reached 122 degrees, according to Petra. The heat wave forced flights to be rescheduled and diverted from Jordan's Queen Alia Airport.
A video posted on Monday by Facebook user Faraj Alamamy shows the sandstorm enveloping Amman.
Jordan last dealt with similar problems in February after cyclone that moved across the Atlas Mountains caused sandstorms, raised air pollution levels and disrupted travel in Egypt and Israel.