Jordan's King Says Moving U.S. Embassy to Jerusalem Will Cause Terrorism and Despair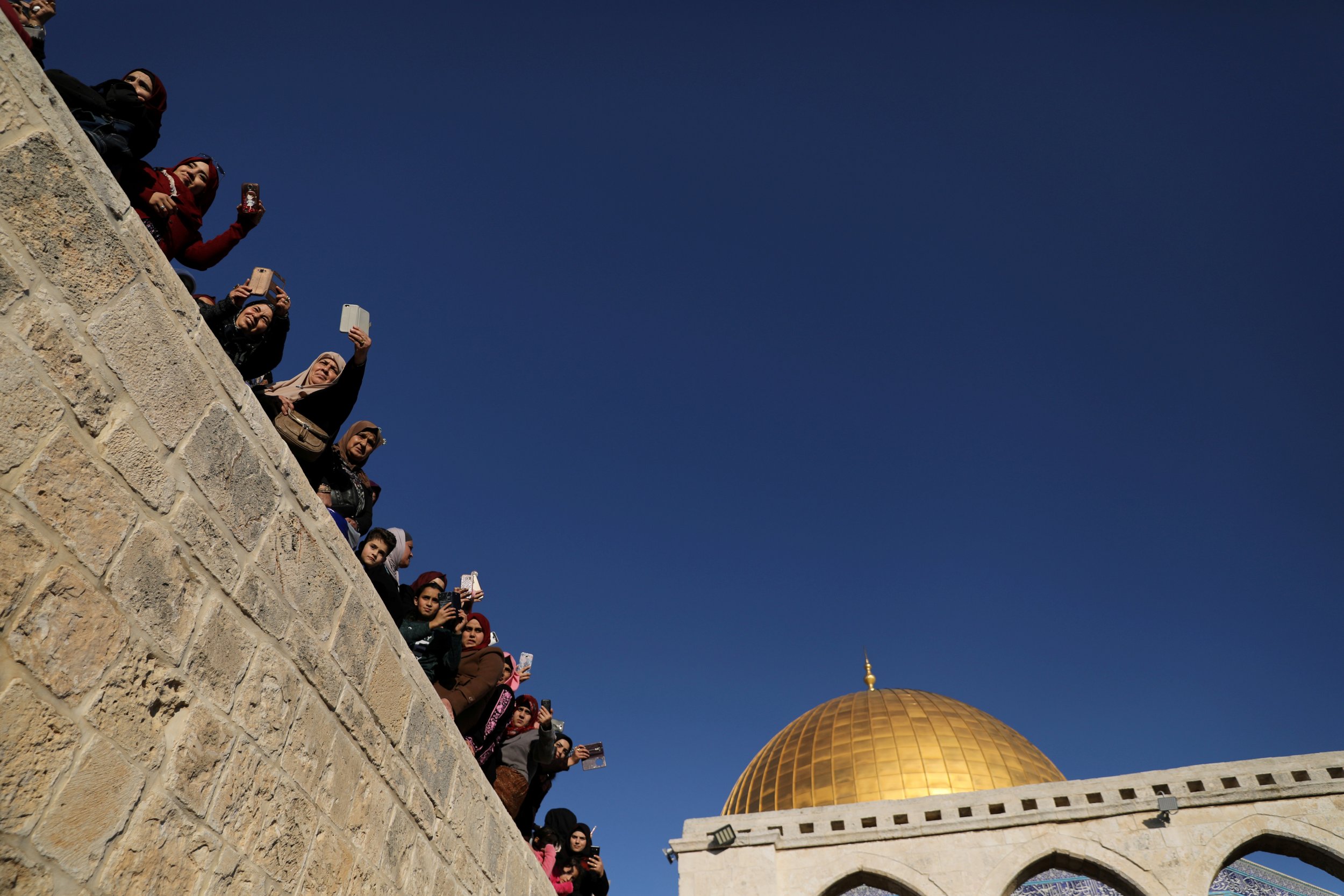 Moving the U.S. Embassy in Israel from Tel Aviv to Jerusalem would provoke extremists and cause anguish across the already volatile Middle East, Jordan's King Abdullah II warned on Friday.
"Moving the embassy at this stage will have repercussions in the Palestinian, Arab and Islamic arenas and threatens the two-state solution," King Abdullah told U.S. congressmen during a meeting, adding that the decision would be exploited by terrorists and used "to stoke anger, frustration and despair to spread their ideologies."
The president will allegedly announce the decision to move the embassy on Wednesday, although it hasn't been confirmed officially.
"The president has always said it is a matter of when, not if," a White House spokesman said in a statement.
Moving the U.S. Embassy to Jerusalem is extremely controversial because it would imply that the U.S. recognizes Jerusalem as the capital of Israel. Currently, Israel controls all of the city of Jerusalem. But half of the city has long been envisioned as the future capital of a Palestinian state, if a two-state solution were reached between Israel and Palestine.
Jerusalem was divided into eastern and western sections from 1949 until 1967. Splitting control of the city, which is sacred to both Jews and Arabs, has been a fundamental part of most major Middle East peace plans.
"Both the Palestinian Authority and many Arab states, meanwhile, maintain that all of Jerusalem should be subject to permanent status negotiations and that East Jerusalem should be the capital of any future Palestinian state," Scott Anderson and Yishai Schwartz wrote in a piece for the national security website Lawfare.
"While positions within the international community vary, most foreign states have—like the United States—declined to take a position on who has sovereignty over Jerusalem and instead favor either negotiations to resolve this issue or international administration."
Experts say that moving the U.S. embassy to Jerusalem would dash any hopes that a two-state solution could one day be reached. Jordan's King apparently agrees.
"There is no alternative to a two-state solution, which guarantees justice, freedom and stability," he told the Americans.
In 1995, Congress passed a law requiring that the U.S. move its embassy from Tel Aviv to Jerusalem, arguing that the U.S. should respect Israel's choice of Jerusalem as its capital. Every administration since, however, has resisted moving the embassy out of fear that it would alienate Arab allies, spark protests across the Middle East and damage the Israeli-Palestinian peace process. Instead, Presidents Clinton, Bush, and Obama used their presidential waiver every six months to avoid the embassy move.
Trump is the first U.S. president to consider making the move to Jerusalem. He has touted himself as a pro-Israel president, appointing his son-in-law Jared Kushner to head the Middle East peace process and even calling in question whether a two-state solution was necessary.