Jordan Peele Sparks Debate on Who is the 'Best Horror Director of All Time'
Ahead of the release of his new horror movie Nope, Jordan Peele inadvertently started an online debate about who exactly is the best horror director of all time.
The Oscar-winning filmmaker, known for creating hits such as Get Out and Us, has publicly batted away a fan's claim that Peele is the "best horror director of all time."
After he turned down the title, social media users started to discuss who they believe to be the greatest of all time in the horror genre.
Nope arrives in U.S. movie theaters on Friday July 22, and the early reviews from critics are positive.
This led comic book creator Adam Ellis to tweet out to his 900,000 followers that with three successful movies in a row, all written and directed by Peele, "at what point do we declare Jordan Peele the best horror director of all time?"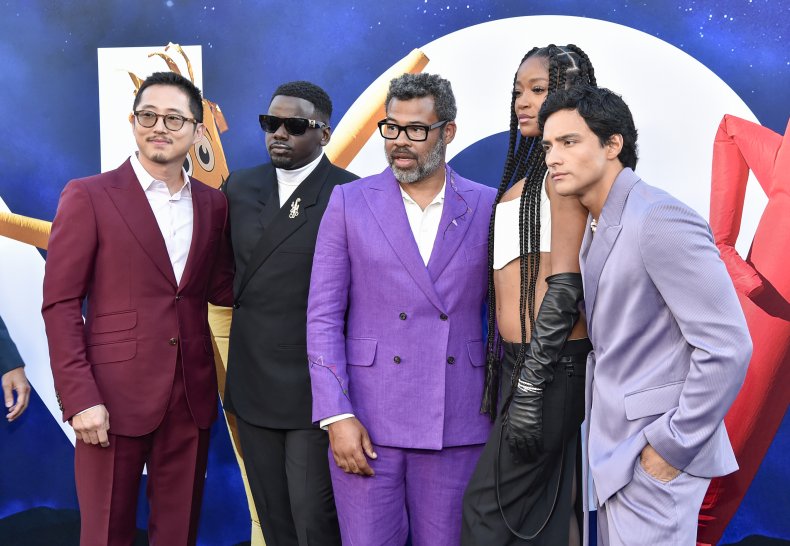 His "hot take" gained traction online as he followed it up by suggesting Get Out and Us are nothing short of "modern classics."
Ellis' stance drew the attention of Peele himself.
"Sir, please put the phone down I beg you," Peele tweeted at Ellis. "Sorry. I love your enthusiasm but, I will just not tolerate any John Carpenter slander!!!"
Peele's assertion that prolific filmmaker and Halloween franchise creator Carpenter was the greatest of all time started a debate among fans.
"Carpenter, [Wes] Craven and [George A.] Romero definitely have more than three great films," replied @dedman13. Craven has horror franchises A Nightmare on Elm Street and Scream under his belt while Romero is known as the "father of the zombie film" as he created the Night of the Living Dead franchise.
Another recent filmmaker had his name thrown in the mix.
"The Northman might have strayed too far to still be horror but other than that, Robert Eggers is definitely up there," wrote @khaallu. Eggers, like Peele, has to date only released three movies that he wrote and directed: The Witch, The Lighthouse and The Northman.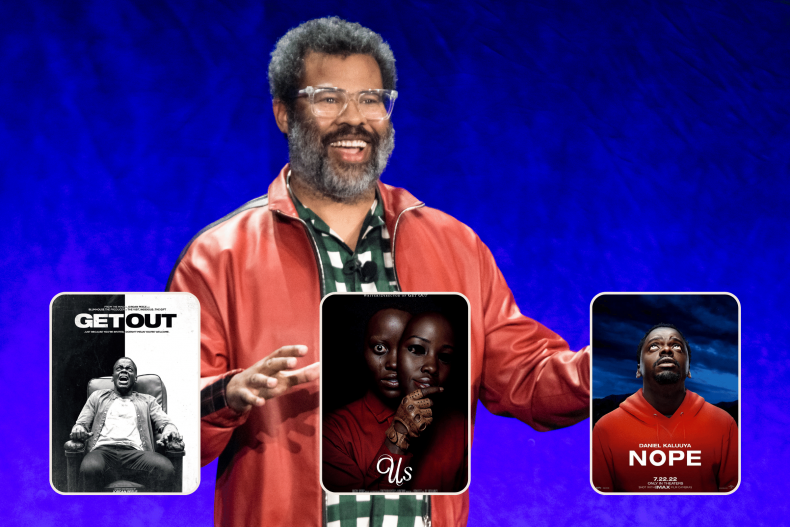 Writer Kyle Turner provided an extensive list of alternatives to Peele. "[Alfred] Hitchcock, [Akira] Kurosawa, Craven, [William] Friedkin, Carpenter, [David] Cronenberg, [Tobe] Hooper, [Rob] Zombie, [Brian] De Palma, [Ti] West, [Michael] Haneke, [Eli] Roth, [David] Lynch."
His opinion sparked a mini debate in itself as ardent horror fans questioned some some of the choices.
Another creator of film and TV was suggested by @timmymtl: Mike Flanagan. The writer, director and creator of The Haunting of... series on Netflix, he also made Hush, Gerald's Game and Doctor Sleep for the big screen.
John Krasinski's name was thrown into the mix as a potential future candidate as he's created two successful horror movies so far in A Quiet Place and A Quiet Place Part II.
The plot of Nope has been shrouded in secrecy in the lead up to release.
Daniel Kaluuya returns to work with Peele after he was also the lead of Get Out. Kaluuya recently revealed that he won't be starring in Black Panther 2 as a result of scheduling conflicts with the production of Nope.