Jordan Peele Says 'There's a Demon in Human DNA' While Talking 'Get Out' and 'Us' Inspiration
Jordan Peele made his directorial debut in 2017 with the critically-acclaimed film Get Out but will now be returning with an equally chilling film Us — premiering in theatres Friday.
The 40-year-old comedian rose to fame in the comedy sketch series Key & Peele and is currently the voice of Duke Wellington in the Netflix original Big Mouth; however, Peele is now becoming the man behind the films that keep us awake at night.
Peele sat down with UCLA professor and published author, Tananarive Due to discuss how he incorporating trembling fear within his movies.
"I used to go down the subway in New York, the underpass to go to the other side of the subway," Peele said in the interview. "[I would then] look across and imagine, 'What if I saw myself going in where I had just gone?'"
"That shuddered me to my core," he continued. "I asked myself, 'What is it about seeing yourself — the doppelgänger mythology — that is terrifying? I concluded that it's facing out demons."
He concluded: "My thesis is that there's a demon in human DNA that we can't get away from."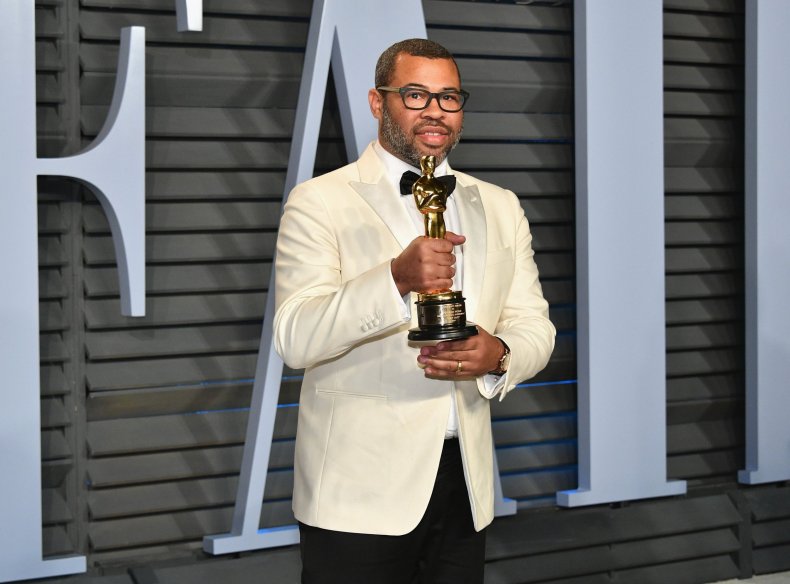 Peele's second feature stars Black Panther cast members Lupita Nyong'o and Winston Duke as a husband and wife duo haunted by creepy doppelgängers. Nyong'o plays Adelaide Wilson, who returns to her beachside childhood home for a summer getaway with her family — husband Gabe and their two children.
Haunted by an unexplainable and unresolved trauma from her past and compounded by a string of eerie coincidences, Adelaide's paranoia spikes to high-alert as she grows increasingly certain that something bad is going to happen to her family, according to a synopsis from SXSW.
Things turn for the worse after Adelaide's son notices a family standing in the driveway. First introduced as dark silhouettes, it is then discovered the haunting figures are doppelgängers of themselves.
Peele has hinted the new movie will examine the "monster within."
"For my second feature, I wanted to create a monster mythology," Peele told Entertainment Weekly. "I wanted to do something that was more firmly in the horror genre but still held on to my love of movies that are twisted but fun."
Peele added that the movie "turns into this relentless nightmare that taps into [Adelaide's] deepest fears and ours as well — the idea that we might be our own worst enemies."
While some fans speculated the director's second film would somehow be connected to Get Out, it's looking like Us will be taking on a completely separate element of the darkness of humankind.
Find out what Peele has up his sleeve when his second feature debuts in theatres Friday.