Jordan Peterson Pulls Out of Politicon 2019, Citing Ongoing Health Concerns
Canadian psychologist Dr Jordan Peterson has pulled out of the "unconventional political convention" Politicon this year, citing ongoing health concerns.
The controversial University of Toronto professor, who rose to international attention as a result of his stance against gender-neutral pronouns, checked into a rehabilitation facility in New York last month after he started taking the drug Clonazepam.
The 57-year-old father and grandfather was prescribed the strong medication—usually given to epileptics to control seizures and convulsions but also prescribed to control panic attacks—after his wife's cancer diagnosis in April of this year.
She has since made a "miraculous" recovery following numerous operations, surgical complications and months in and out of different hospitals, daughter Mikhaila Peterson said in a video announcing Peterson's admission into the facility, adding he was forced to do so after suffering "horrific" physical withdrawal symptoms from trying to wean himself off the drug.
Clonazepam, often sold under the brand name Klonopin, is highly addictive and those that stop taking it can experience seizures, mood swings, shaking and muscle cramps.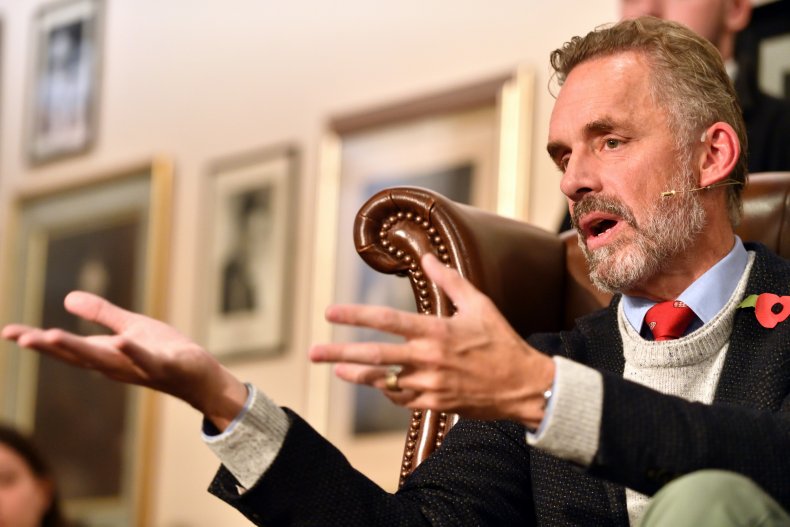 Announcing his withdrawal from the event, which takes place in Nashville, Tennessee, this coming Saturday and Sunday, Peterson said: "Dear Politicon attendees and speakers, unfortunately I will no longer be able to attend this year's event, as I am still recovering from a serious health issue.
"I apologize to those who were expecting to see me, and encourage you to continue your valuable political discourse.
"I'll share more information upon my return, and will continue to rely on my team to keep up my work in the meantime."
Politicon, which bills itself as an "unconventional political convention," will feature a number of high-profile speakers, including Al Franken, the former Democratic Senator who resigned after he was accused of sexual impropriety, but has since re-emerged in public life following a New Yorker profile investigating the allegations against him.
Also due to attend is James Comey, the former FBI director fired by President Donald Trump, but the event will also feature some of the president's staunchest defenders.
These include television pundits Sean Hannity, Ann Coulter and Tomi Lahren, in addition to former White House Press Secretary Sarah Huckabee Sanders.
Charlie Kirk, a 25-year-old Republican darling who tours the country campaigning for Trump with Turning Point USA, is also expected to speak.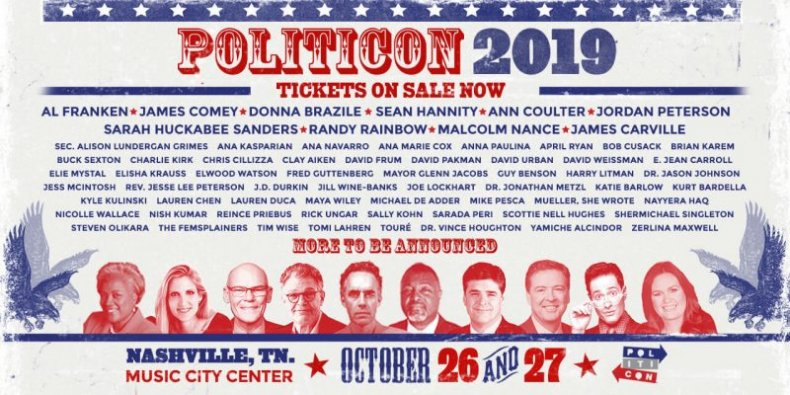 Politicon co-founder Simon Sidi said the event aimed at producing "robust and rousing conversation" from both sides of the aisle.
"In our current political climate, each year gives us so many exciting new people to welcome," he said in a statement promoting the convention.
"Where else can you see someone fired by Donald Trump together with someone who used to be his mouthpiece.
"I can't think of a better city to host this bipartisan political lineup than a blue city in a red state."
Newsweek has contacted Politicon for comment regarding Peterson's withdrawal.