Jordan Peterson Says COVID Vaccine Mandates Imitate Totalitarian States
Controversial Canadian author and psychologist Jordan Peterson has blasted COVID-19 vaccine mandates as an imitation of "a totalitarian state."
The self-proclaimed "professor against political correctness" said that COVID-19 policy was "being driven by people who are more afraid than they should be" during an appearance on the conservative talk show The Rubin Report on Wednesday.
Peterson, who argued that the mandates were an example of "herd" mentality, was diagnosed with COVID-19 in August 2020 while receiving treatment for prescription drug dependence in Serbia and has since been vaccinated against the virus.
"The thing that surprised me the most, probably, was how rapidly we stampeded to imitate a totalitarian state in the immediate aftermath of the release of COVID," Peters said. "You know, if you think it through a little bit, no one really knew how serious the virus was going to be. And so, it was an unknown threat."
"A herd will stampede because the most neurotic member of the herd jumps first, and then [the rest of the herd will] instantly follow them," he added. "And that's kind of what we did in the early stages of the pandemic. The Chinese acted first. Now, unfortunately they are a totalitarian state. And we all followed."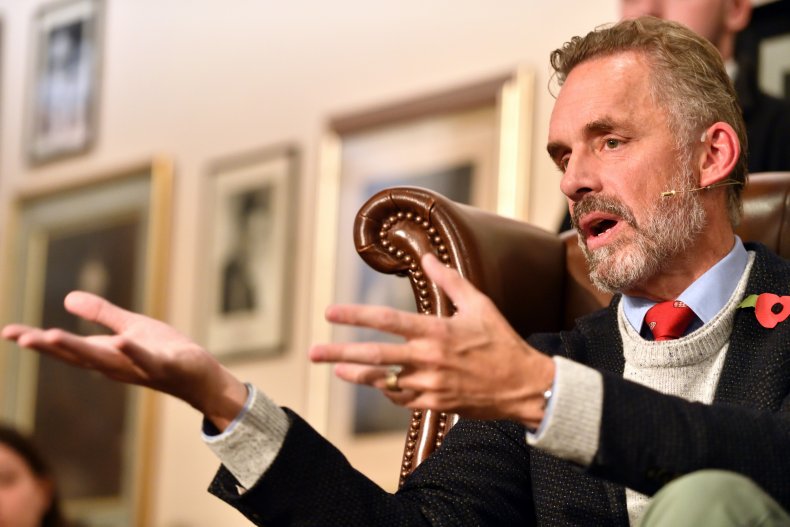 Peterson went on to say that "the breakdown of our rights" caused by COVID-19 public health measures was especially "grating" in Canada. Peterson described mandates that require vaccination as a precondition for travel as "extraordinarily annoying."
"My father isn't vaccinated. He decided not to, partly because they were telling him he had to. And he has his other reasons," Peterson said. "To then find out that there's nothing behind it except the most instrumental and cowardly random polling is extremely disheartening and also maddening and also angering."
"Canadians who aren't vaccinated right now cannot leave the country. Like, what the hell, why is that?" he continued. "I got vaccinated. And people took me to task for that. And I thought, 'All right, I'll get the damn vaccine.' Here's the deal, guys: I'll get the vaccine, you f***ing leave me alone!"
Peterson lamented that becoming vaccinated did not "work," in the sense that he is still required to be tested for COVID-19 to both leave and return to Canada. The psychologist suggested that the travel restrictions were the primary reason to become vaccinated, question why he got the vaccine "if you're not going to leave me alone."
Peterson has described himself as a "classical liberal" but has amassed a large following of mostly conservatives due to his positions on issues of political correctness and identity politics. He first entered the spotlight after opposing a 2016 Canadian law intended to prevent discrimination against transgender people, arguing that the law would unfairly police language.
Newsweek reached out to Peterson for comment.