Jordan Peterson Slammed for Implying He Avoids Trans, Nonbinary People
Jordan Peterson has angered many online for suggesting he avoids nonbinary and trans people to avoid awkwardness.
A clip of Peterson talking to his audience has been shared on Twitter garnering millions of views. It has instigated debate amongst thousands online as many people criticize him, while others agree with his stance.
Peterson has expressed his views on the trans community in the past. In July 2022, his Twitter account was suspended indefinitely after he refused to apologize for comments he made about trans actor Elliot Page. He was later reinstated when Elon Musk took over the social media platform.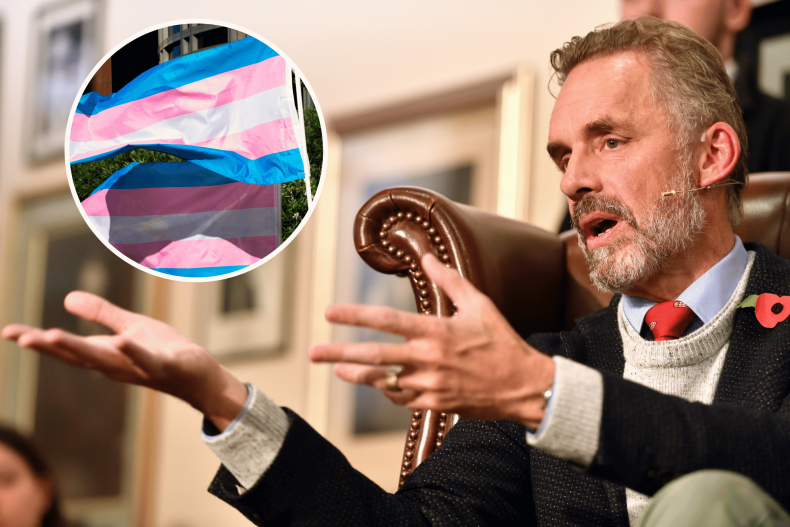 The latest comments were from an episode of his podcast recorded over a month ago.
"Bro literally can only be a misogynist," wrote the Twitter user @puppygranate as they shared the clip.
"Let's say you have a non-standard gender identity, then what the hell are other people supposed to do about that? What are the rules here?" Peterson begins in the controversial clip.
He goes on to explain that if he's meeting a woman, he'll treat them in a "stereotyped way" as a "low-resolution approximation" before getting to know them, but he's unsure how to treat someone outside of the male/female gender binary.
"If I don't know whether you're male or female, what the hell should I do with you? You don't know, because you don't know what the rules are. So the simplest thing for me to do is just not do anything with you."
Peterson continued, "The simplest thing for me to do is go find someone else who is a hell of a lot less trouble, and who's willing to abide by the social norms enough so that they don't present a mass of indeterminate confusion on immediate confrontation."
"Do you see how transphobia is misogyny," Scottish writer Laura Shortridge-Scott wrote in response to the video. "His big complaint is literally that he doesn't know how to treat a non-binary person because he treats women differently to men and doesn't know how to just treat people like people."
User @Honeyriver pointed out a perk for people who aren't a fan of Peterson's. "You hear that? If you're nonbinary you'll be spared from Jordan Peterson interacting with you," they wrote.
Digital content creator and self-proclaimed "Christian woman" Kelly Campagna questioned if there was anything wrong with what he said. "I'm not a JP fan but idk what's wrong with what he said," she wrote.
Canadian journalist and author Jeet Heer offered a suggestion to Peterson to help him get over his problem. "I dunno man you could just try to treat everyone decently like a human being without caring about what their genitals are like, maybe that could work, I dunno," he said, also retweeting the video.
The comments section was filled with people suggesting that Peterson just be polite and nice to everyone he meets rather than changing his approach based on gender.