Jordan Shuts Syria and Iraq Borders After Suicide Bombing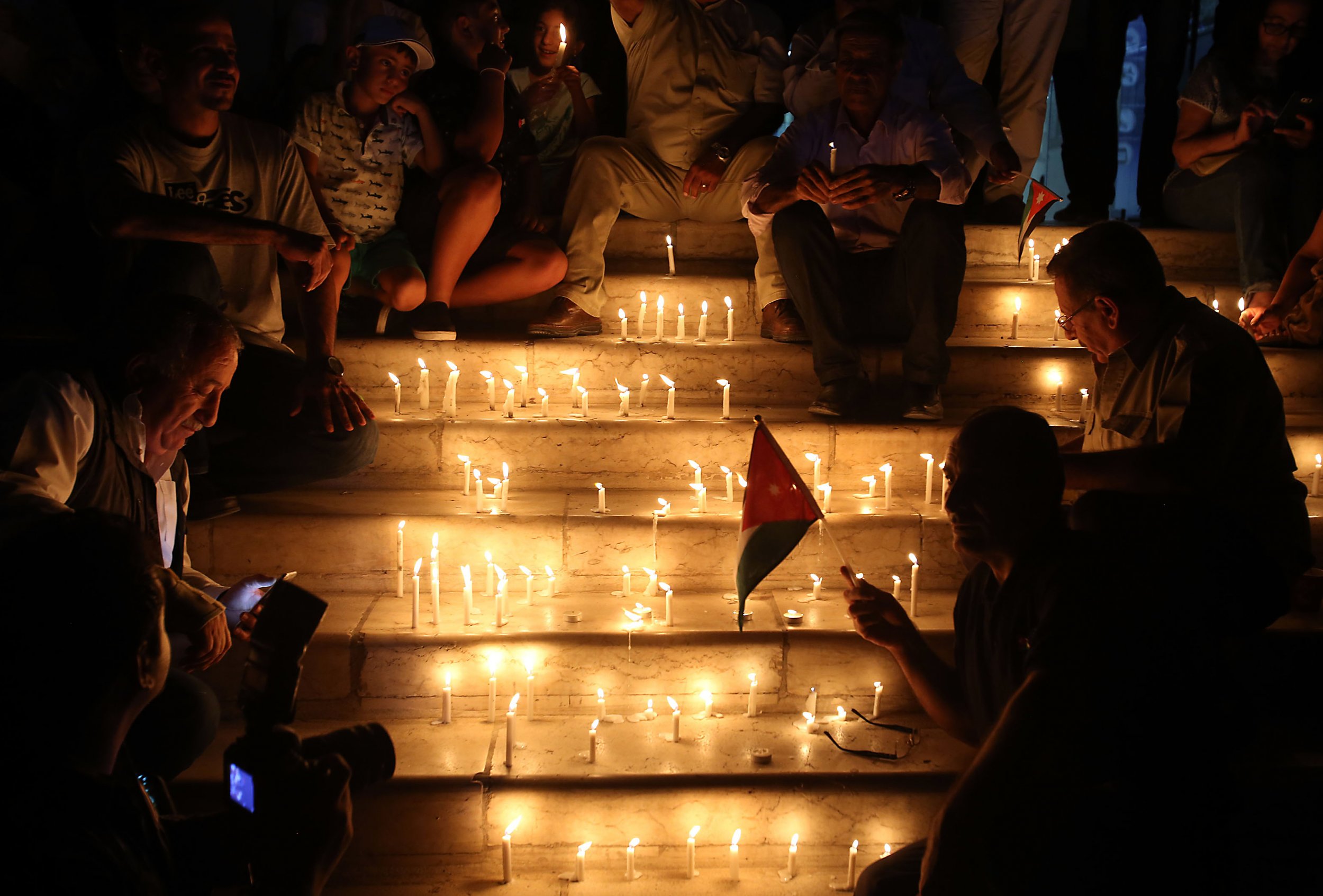 Jordan has closed its border regions with Syria and Iraq and threatened to deal with attempted intruders "without leniency" following a deadly cross-border suicide bombing.
Six people were killed Tuesday when a lorry packed with explosives was driven across the border from Syria and exploded near a military post and outside a Syrian refugee camp in Rukban. The fatalities were all members of Jordan's security forces.
"Any vehicle and personnel movement within these areas that move without prior coordination will be treated as enemy targets and dealt with firmly and without leniency," said the Jordanian army in a statement. King Abdullah II of Jordan said Tuesday that the country would respond "with an iron fist" to any groups attempting to undermine its security. The government in Jordan also said that no new refugee camps would be built and that no current camps would be expanded, the BBC reported Wednesday.
Jordan is currently hosting more than 650,000 Syrian refugees as a result of the civil war in Syria that began in 2011. The camp in Rukban is believed to hold around 70,000 people. Tuesday's suicide bombing was the first such incident since the outbreak of the war.
No group has claimed responsibility for the attack, although the Islamic State militant group (ISIS) has previously said it would target Jordan due to the latter's participation in the U.S.-led coalition against it. ISIS captured Jordanian pilot Muadh al-Kasasbeh in 2015 and subsequently executed him, releasing a video of his death by immolation.
Jordanians gathered in the capital Amman on Tuesday evening for a candlelit vigil in memory of the victims. Jordanian Information Minister Mohammed Momani told the BBC that the country had been trying for months to filter out militants, including members of ISIS, from the thousands of Syrians attempting to cross the border into Jordan.