Warplanes Strike Syrian Refugee Camp Along Jordan Border, Killing 12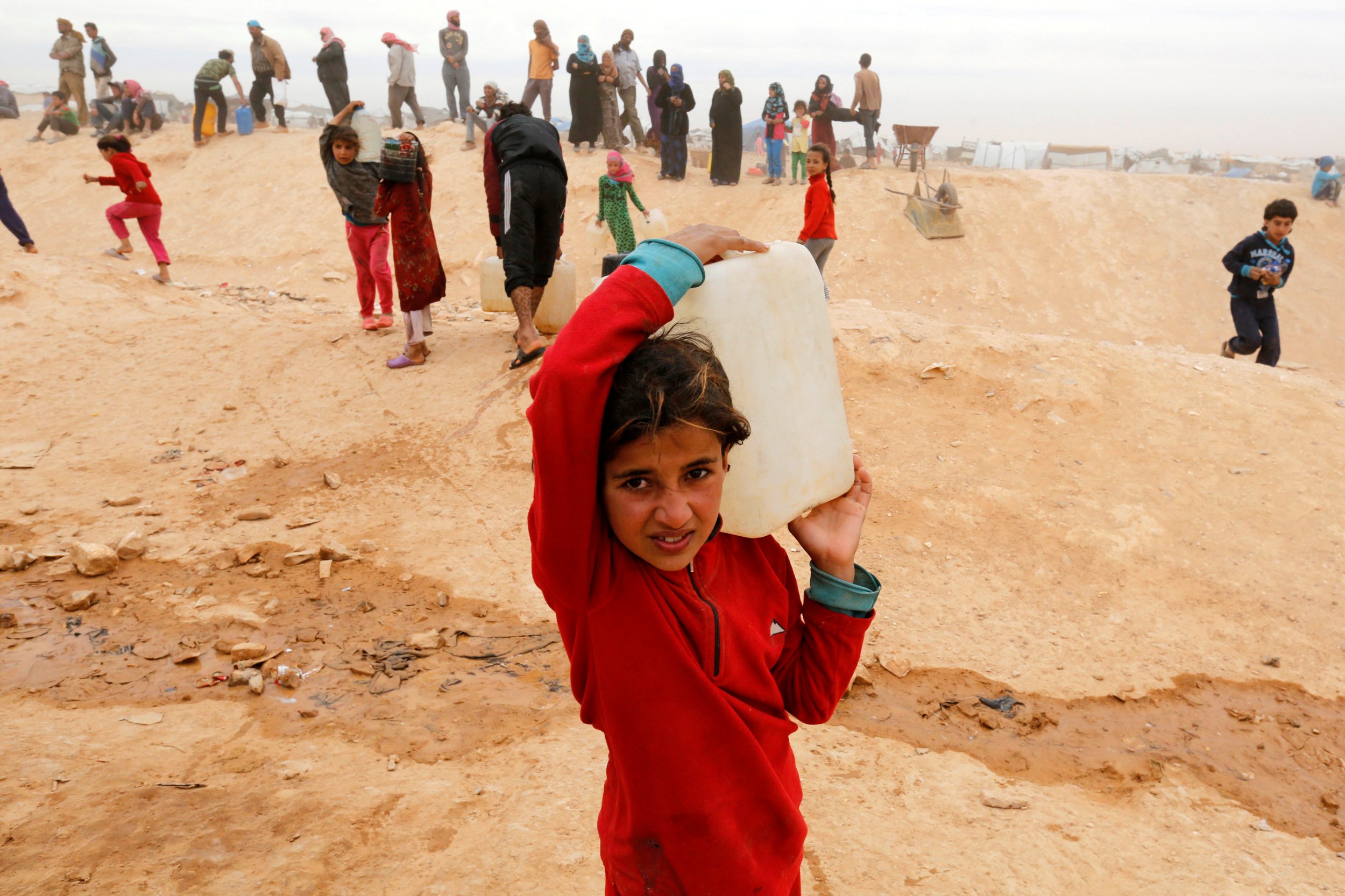 Several warplanes have carried out a strike on a makeshift refugee camp along the Syrian side of the Jordan-Syria border, Syrian rebels claimed. They believe that Russian jets carried out Tuesday's attack, which killed at least 12 people.
The raid wounded at least 40 more Syrians, Reuters reported. If Russia was responsible, it marks the country's first strike so close to the Jordanian border.
The camp the jets hit is home to a few hundred Syrians, mostly women and children. They are part of a larger population of 60,000 refugees trapped at the border with Jordan. Jordanian officials have refused to allow these people entry, citing security fears.
Speaking to Reuters after the attack, a senior Western official confirmed the rebels' reports of the strike. The source added that intelligence suggested Russia was responsible, though the country is yet to comment on the raid.
Said Seif al Qalamoni, a spokesman for one of the brigades within the western-backed Free Syrian Army, said that the explosions were close to the Hadalat refugee camp, one of two main settlements at the border that house the majority of the 60,000 refugees.
Jordan maintains that these people may have links to the Islamic State (ISIS) and though it is trying to screen them, the process is slow.
Last month, Jordan sealed its borders with Syria and declared the area a closed military zone after a suicide bomber attacked a military base there. The kingdom's decision has worsened the situation for the Syrians at the border, who are now running out of basic supplies.