Special Forces: Jordanian Soldier Who Shot and Killed U.S. Troops Pleads Not Guilty, Says He Feared Attack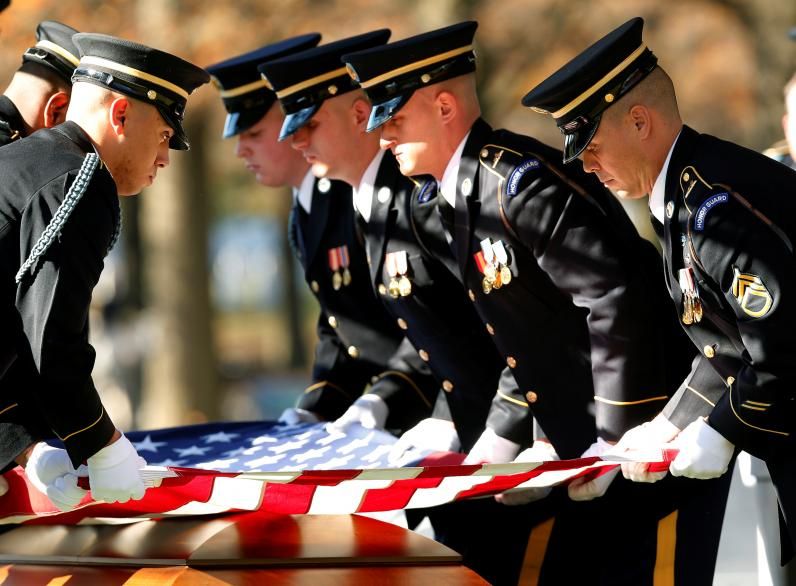 A Jordanian soldier charged with shooting dead three members of the U.S. Special Forces last year has pleaded not guilty to murder and intent to kill, claiming he believed he and his fellow troops were under attack.
The Jordanian Sergeant, Marik al-Tuwayha, entered the plea Tuesday, the first time he has taken the stand since the trial began, the Associated Press reported.
Tuwayha said he personally had no animosity towards Americans and spoke in a low voice from a cage in the Jordanian courtroom as he answered the charges. The presiding judge explained that an investigation had not revealed any ties between Tuwayha and terror groups.
Read more: Jordan charges soldier over U.S. Special Forces murder
The shooting in November last year, which claimed the lives of Army Staff Sgt. Kevin McEnroe, Staff Sgt. Matthew Lewellen and Staff Sgt. James Moriarty has marked a nadir in relations between the U.S. and Jordan, one of the United States' closest allies in the region.
The three Green Berets, in Jordan on a CIA-backed training mission, were shot at King Faisal Air Base in Jordan in November last year when Tuwayha fired an M-16 rifle at a U.S. convoy as it approached the main gate.
McEnroe was killed instantly while Lewellen and Moriarty died later of wounds sustained in the ensuing firefight. The Jordanian attacker wore body armour while the three U.S. personnel were carrying only sidearm pistols and could offer little resistance. In March, the U.S. military report into the incident determined the trio had followed correct procedures at the gate despite claims in the The Washington Post that the exchange of fire began after a weapon was accidentally discharged inside one of the vehicles.
U.S. officials have expressed their irritation at insinuations that their personnel may have been to blame. Jordan later retracted reports that the U.S. soldiers failed to obey the orders of Jordanian guards.
The final report by the military found the three U.S. personnel had "demonstrated valorous conduct and extraordinary heroism" after coming under fire.
However, the judge's pronouncement in the case Tuesday seemed to place doubt on prevailing U.S. opinion that has treated the attack as a likely terrorist incident. In sessions of the trial, the court has heard testimony from gate guards, a crime scene investigator and a forensics expert, the AP reported.