Is the Jordyn Wood Cheating Scandal Real? An Explainer and Dissection of the Kardashian-Jenner Drama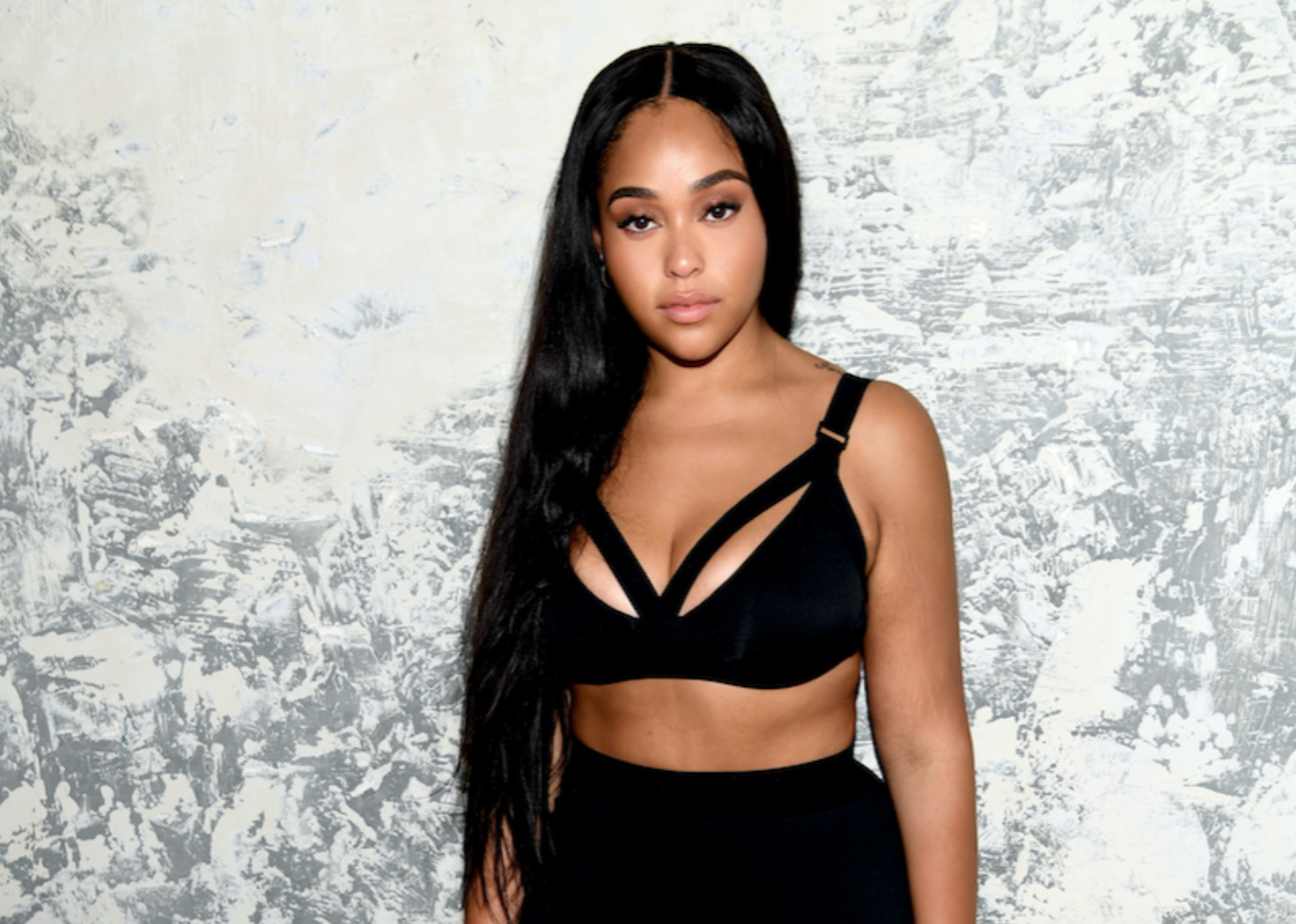 "Can you imagine if who you'd made out with when you were 21 had massive public shaming consequences?" actress Lena Dunham tweeted Tuesday, seemingly defending Jordyn Woods amid her alleged cheating scandal with Tristan Thompson—a man who's the ex-boyfriend and father to her best friend's sister.
Woods, a 21-year-old model, is set to disclose details on her apparent affair with Khloé Kardashian's former partner on Jada Pinkett Smith's Facebook Watch series Red Table Talk Friday. However, could all of this just be a ruse to force the world to "keep up" with the Kardashian-Jenner clan?
News of the cheating scandal broke after Us Weekly first confirmed Thompson, 27, and Kardashian, 34, split February 19. TMZ then reported the Cleveland Cavaliers player cheated with Woods at a house party Valentine's Day weekend. Thompson tweeted and deleted "Fake News," but Kardashian and her best friend Malika Haqq seemingly confirmed the rumor when commenting below Hollywood Unlocked's Instagram post. Kardashian left a strong of emojis and Haqq wrote: "STRONG FACTS."
The Good American designer, Kendal Jenner, Kourtney Kardashian, and Kim Kardashian-West unfollowed Woods and Thompson on Instagram. Kylie Jenner, Woods's best friend, only unfollowed Thompson on Instagram. "Khloé is a great person. Nobody deserves that," Brody Jenner, Kardashian's former stepbrother, told Us Weekly Sunday.
There does appear to be some truth to the cheating allegations. When Hollywood Unlocked broke the story, CEO Jason Lee claimed via Instagram that a contributor for the gossip site witnessed the situation. He alleged that Thompson confiscated people's phones and Woods was "all up in" his lap. He also said the duo was "touchy-feely."
Ratings for E!'s Keeping Up with the Kardashians have been down. Season 15 debuted slightly above 1.36 million viewers. After Season 15's finale aired in December 2018, reports claimed the show accumulated 851,000 viewers. This is low for the reality show, which Forbes claimed normally averaged over 2 million viewers. It wouldn't be impossible for the Jordyn-Tristian cheating scandal to be used as a rating booster for when the series returns March 31, at least, that's what some people have claimed.
"I feel like they've outgrown their entire situation. I think they can take it off TV," daytime host Wendy Williams said following the show's dismal finale ratings.
Woods has over 9 million Instagram followers but the model's biggest claim to fame has primarily centered around long friendship with Kylie Jenner and the Kardashian sisters. She's appeared on Keeping Up with the Kardashians and Life of Kylie. She also lived with the beauty mogul before she was reportedly kicked out after the scandal.
The drama has brought more her attention than ever and she's slated to appear on Friday's Red Table Talk. Like the youngest Jenner, Woods is close friends with Jaden Smith—Pinkett Smith's son. Again, could it all be one big publicity stunt?
Kris Jenner, aka world's best momager, spun the KKW Beauty mogul's sex tape with ex-flame Ray J into a reality series that she pitched in 2007 to Ryan Seacrest—something that was further examined in The Hollywood Reporter's report "How a Sex Tape Led to a Billion-Dollar Brand" in August 2017. Complex also examined this phenomenon in March 2017, writing: "Instead of letting her sex tape destroy her, Kim Kardashian rose from it like a phoenix from the ashes."
"Clearly it's what catapulted her into the spotlight faster than the stylist route she was taking," BuzzFeed's Sylvia Obell wrote in 2017. "It gave them a reason why the family needed to rebrand. I think when they had the show, they had an opportunity to show who they were."
After TMZ reported Kylie Jenner founder accused boyfriend Travis Scott of cheating, Obell tweeted "another scandal conveniently" appeared "weeks before the new KUWTK season."