Jordyn Woods Says She's Not a 'Homewrecker,' Gets Slammed by Khloé Kardashian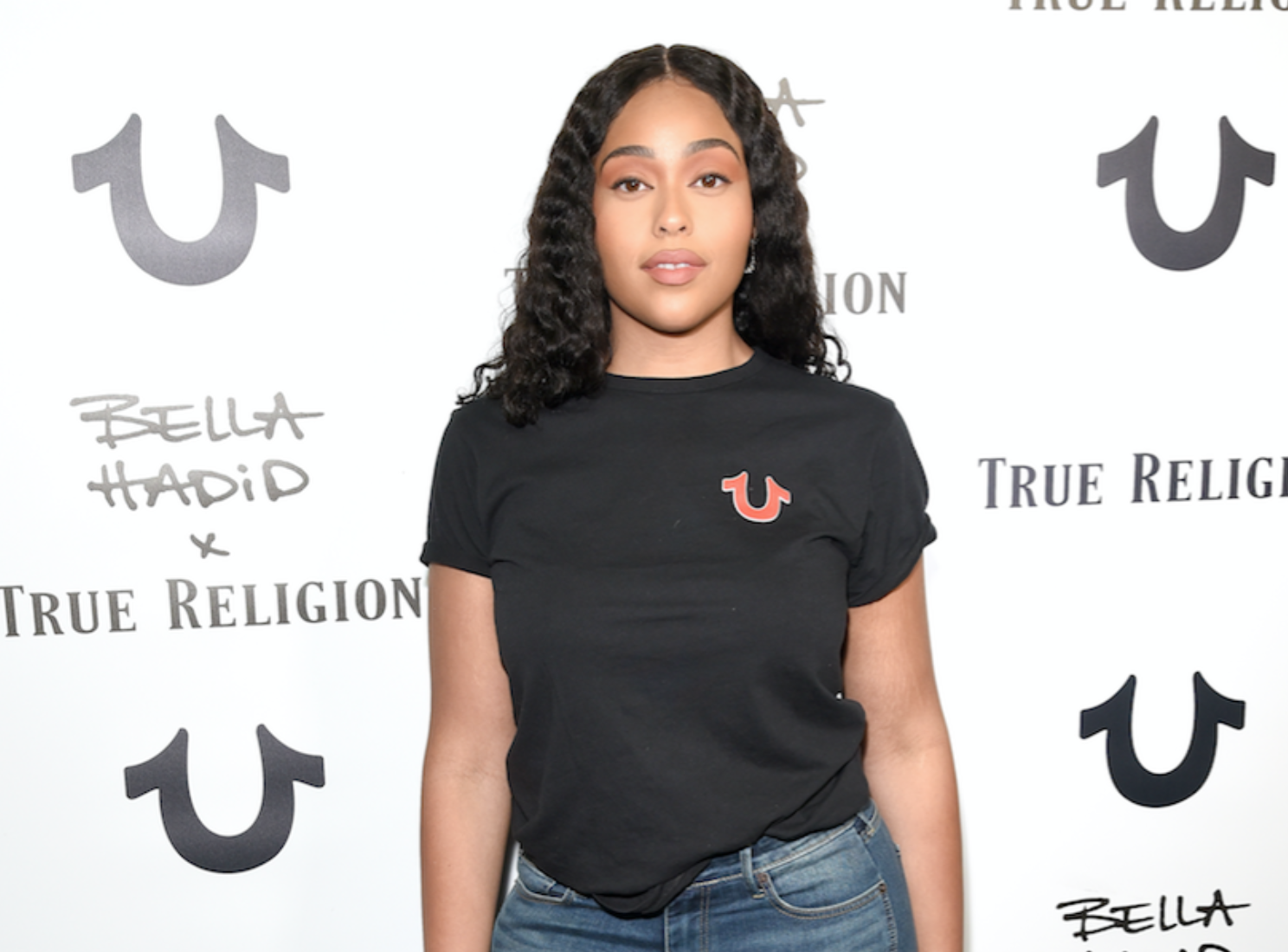 Jordyn Woods is setting the record straight. After being accused of destroying Khloé Kardashian's family over an apparent affair with Tristan Thompson, the model claims she's not a "homewrecker."
Woods, 21, opened up about allegations placed against her in the midst of a cheating scandal with Kardashian's ex-boyfriend Thompson on Facebook Watch's Red Table Talk on Friday. She explained to host Jada Pinkett Smith that after hitting up the club, "normal L.A. culture" is to move to a house party. She later found herself at Thompson's place with others but "didn't think about" what was wrong with her being there. While she claimed nothing more than a kiss occurred between the pair, Woods said she "shouldn't have even been" at Thompson's home to begin with.
"I allowed myself to be there. And I never was belligerently drunk to where I can't remember what happened...I was not tipsy. I was drunk. But I was not beyond the point of recollection. I know where I was," she continued. "But on the way out, he did kiss me."
Smith asked for Woods to clarify what kind of kiss the pair shared. "It's just no passion, no nothing. On the way out, he just kissed me...It was like a kiss on the lips, but no tongue kiss. No making out. And I don't think that he's wrong, either, because I allowed myself to be in that position," she added.
Despite having that moment with Thompson, Woods said she wouldn't call herself a "homewrecker," and that she was trying to "protect Khloé's heart" in this situation.
"That last thing I wanted to do was be that person. I'm no homewrecker," she said. "I would never try to hurt someone's home, especially someone that I love and someone who has a beautiful daughter. I never would try to steal someone's man...I really just hurt so many people."
Hollywood Unlocked broke the cheating scandal story in February on the same day Us Weekly confirmed Thompson and Kardashian had called it quits. Jason Lee, the CEO of Hollywood Unlocked, claimed via Instagram that a writer for the gossip website observed the incident playing out at Thompson's home over Valentine's Day weekend. Lee also alleged that Thompson and Woods were making out and being "touchy-feely." Kardashian's best friend Malika Haqq commented on Lee's post: "STRONG FACTS."
Kardashian addressed Woods's Red Table Talk appearance moments after it debuted. The Good American designer slammed Woods for "lying" about her actions at Thompson's home.
"Why are you lying @jordynwoods ??" Kardashian tweeted Friday. "If you're going to try and save yourself by going public, INSTEAD OF CALLING ME PRIVATELY TO APOLOGIZE FIRST, at least be HONEST about your story. BTW, You ARE the reason my family broke up!"
Kardashian then claimed Thompson had discussed the situation with her behind the scenes, tweeting: "Tristan is equally to blame but Tristan is the father of my child. Regardless of what he does to me I won't do that to my daughter. He has been addressing this situation PRIVATELY. If Tristan were to lie publicly about what conspired, then yes I would address him publicly as well."