Jorge Riley, Former California Republican Leader, Arrested for Capitol Riot Involvement
A former Republican leader from California has been arrested for allegedly taking part in the rioting and breach of the U.S. Capitol on January 6.
Jorge Riley was arrested for his role in the insurrection in California on Tuesday, according to the Department of Justice. Riley joins dozen of others already arrested for their alleged participation in the violent breach, many of whom are now facing federal charges that carry potentially lengthy prison sentences.
He is expected to make an initial court appearance on Wednesday, according to KXTV.
Riley resigned leadership positions in the GOP activist group California Republican Assembly last week after multiple posts to his personal Facebook page and a video posted to Reddit appeared to show him bragging about breaking into the office of Speaker of the House Nancy Pelosi (D-Calif.) during the violent breach, which resulted in the deaths of at least five people.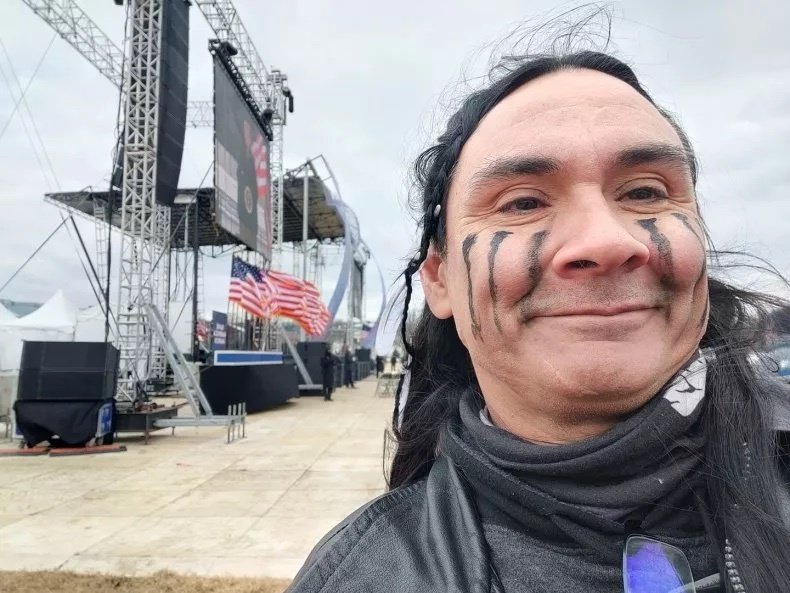 "We breached over there, I think," Riley says in the video. "We broke windows. We went into the door... We pushed our way into Nancy Pelosi's office. We just kept going further and further... And then we were sitting in there, yelling, 'F*** Nancy Pelosi.'"
Riley insisted that the rioters had "stopped the steal," referring to President Donald Trump's false claims that the presidential election had been "stolen," and had successfully "taken our country back." Trump will leave the White House on Wednesday, shortly before President-elect Joe Biden is sworn in.
Capitol Police officer Brian Sicknick was killed after a rioter allegedly struck him in the head with a fire extinguisher. Several other law enforcement officers suffered injuries caused by the violent mob, who breached the building while shouting slogans in support of the bogus election fraud claims, including expressing desire to "hang" Vice President Mike Pence for not overturning the election outcome.
However, Riley can be seen in the video claiming that that none of the officers were hurt during the riots. He praised the officers as being "very nice," even though he said that he "got pepper sprayed three times," while adding that the rioters and police embraced each other after leaving the building.
"The cops were very nice to us," Riley said. "The cops did not want to be against us. We both had communication on both sides that we were not upset with them. No cops were hurt... we hugged and patted them on the back."
Riley could face years behind bars after being charged with obstructing or impeding any official proceeding, knowingly entering or remaining in any restricted building or grounds without lawful authority, and violent entry and disorderly conduct on Capitol grounds. His case, along with others charged in the Capitol riots, is being prosecuted by the U.S. Attorney's Office for the District of Columbia.
The FBI declined Newsweek's request for further comment. Newsweek also contacted the U.S. District Attorney's Office in Washington, D.C. for comment. This story will be updated with any response.